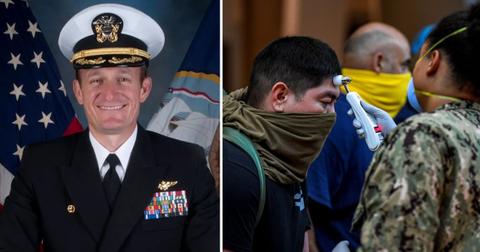 Sailor aboard USS Theodore Roosevelt dies of coronavirus and nearly 600 more are infected
By Mark Pygas

Updated
Earlier this month, Capt. Brett Crozier was relieved of his command of the USS Theodore Roosevelt aircraft carrier after a strongly-worded letter he wrote warning of a coronavirus outbreak among the crew leaked to the media. Now, one sailor has unfortunately died, and nearly 600 others have tested positive.
Capt. Crozier, who has also tested positive, sent a strongly worded letter to the Navy leadership about an outbreak of the disease on his ship. That letter leaked to the media, generating headlines.
"We are not at war. Sailors do not need to die. If we do not act now, we are failing to properly take care of our most trusted asset — our Sailors," Capt. Crozier wrote in a memo to the Navy's Pacific Fleet. "The spread of the disease is ongoing and accelerating,"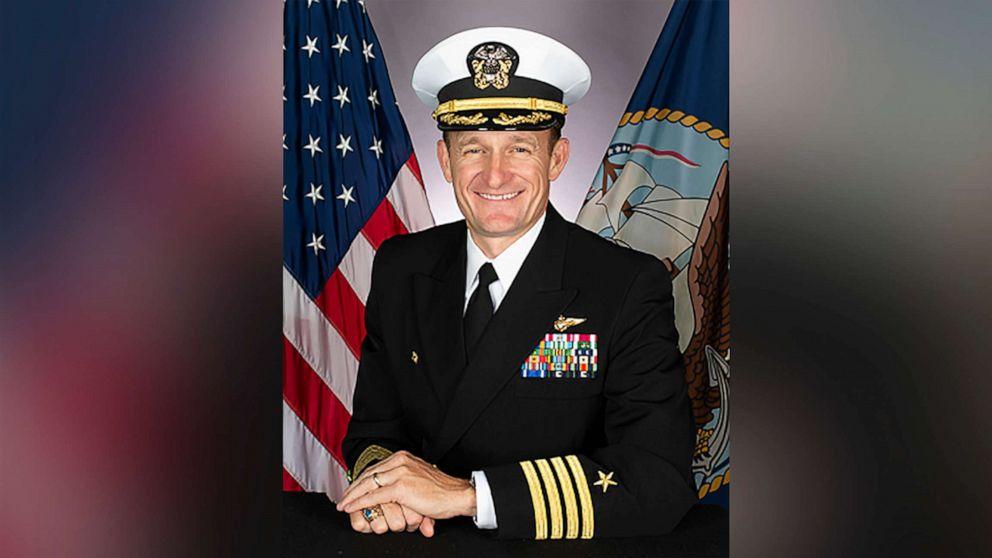 "Decisive action is required. Removing the majority of personnel from a deployed US nuclear aircraft carrier and isolating them for two weeks may seem like an extraordinary measure. This is a necessary risk. It will enable the carrier and air wing to get back underway as quickly as possible while ensuring the health and safety of our Sailors. Keeping over 4,000 young men and women on board the TR is an unnecessary risk and breaks faith with those Sailors entrusted to our care."
Acting Secretary of the Navy Thomas Modly relieved Capt. Crozier of his command, because he had sent the letter over "non-secure unclassified email" to a "broad array of people" rather than up the chain of command.
Modly himself then resigned after he told crew members that Capt. Crozier was "too naive or too stupid to be the commanding officer of a ship like this. The alternative is that he did this on purpose."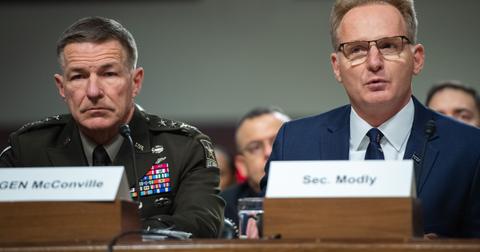 And just days after Modly's resignation, a sailor who had tested positive for COVID-19 sadly passed away. The US Navy said in a statement on Monday that the sailor had been found unresponsive and CPR attempts were made before the sailor was placed in a military intensive care unit on Thursday. The sailor passed away on Monday.
A US defense official told CNN that four more sailors from the ship were in a hospital, but there were all in better condition.
"Over the weekend, four additional Theodore Roosevelt Sailors were admitted to the hospital for monitoring. All are in stable condition, none are in ICU or on ventilators," the official said.
So far, tests have been carried out on about 92% of the crew, with nearly 600 of them testing positive for COVID-19, according to the US Navy. Almost 4,000 of the 5,000-strong crew have since been moved ashore to Guam. Sailors who tested negative have been placed in isolation in case they develop symptoms in the future.
This latest news seems to suggest that Capt. Crozier's concerns were warranted. Chief of Naval Operations Adm. Mike Gilday is currently reviewing the case and refused to rule out any outcome, including reinstating Capt. Crozier.
Vice-Chairman of the Joint Chiefs of Staff Gen. John Hyten told reporters:
"I think it's not a good idea to think the Teddy Roosevelt is a one-of-a-kind issue. We have too many ships at sea, we have too many deployed capabilities. There's 5,000 sailors on a nuclear-powered aircraft carrier. To think it will never happen again is not a good way to plan. What we have to do is figure out how to plan in these kinds of COVID environments."
The best way to prevent contracting or spreading coronavirus is with thorough hand washing and social distancing. If you feel you may be experiencing symptoms of coronavirus, which include persistent cough (usually dry), fever, shortness of breath, and fatigue, please call your doctor before going to get tested. For comprehensive resources and updates, visit the CDC website. If you are experiencing anxiety about the virus, seek out mental health support from your provider or visit NAMI.org.