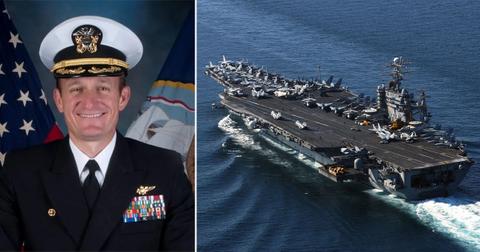 Navy relieves captain who raised alarm about coronavirus outbreak on aircraft carrier
By Mark Pygas

Updated
The navy relieved Capt. Brett Crozier of his command on Thursday, after he sounded the alarm about an outbreak of COVID-19 aboard the aircraft carrier USS Theodore Roosevelt.
Capt. Crozier sent a strongly worded letter to the Navy leadership about an outbreak of the disease on his ship. That letter leaked to the media, generating headlines.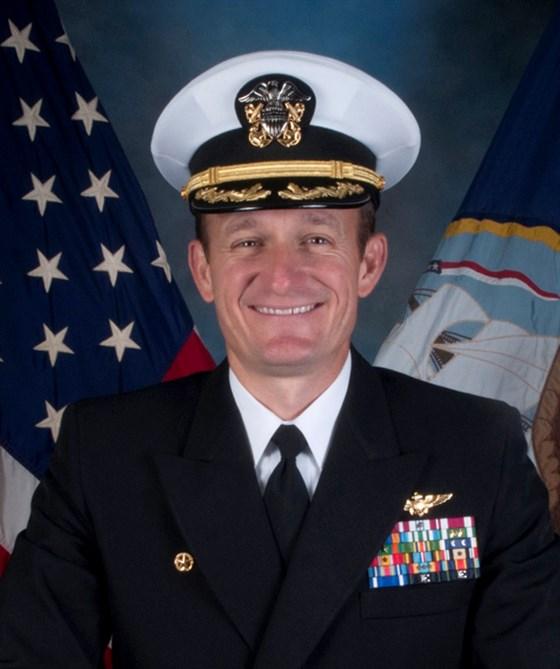 "We are not at war. Sailors do not need to die. If we do not act now, we are failing to properly take care of our most trusted asset — our Sailors," Capt. Crozier wrote in a memo to the Navy's Pacific Fleet. "The spread of the disease is ongoing and accelerating,"
"Decisive action is required. Removing the majority of personnel from a deployed US nuclear aircraft carrier and isolating them for two weeks may seem like an extraordinary measure. This is a necessary risk. It will enable the carrier and air wing to get back underway as quickly as possible while ensuring the health and safety of our Sailors. Keeping over 4,000 young men and women on board the TR is an unnecessary risk and breaks faith with those Sailors entrusted to our care."
Acting Secretary of the Navy Thomas Modly has since confirmed that at least 93 sailors of the 5,000-strong crew have tested positive for coronavirus. Over 1,000 of the sailors have been checked and moved ashore to Guam.
"We already have nearly 1,000 personnel off the ship right now. And in the next couple of days, we expect to have 2,700 of them off the ship," Modly said.
But raising the alarm has come at a cost for Capt. Crozier, who was relieved of his command on Thursday. Crozier will keep his rank and remain in the navy. Modly said Crozier was removed because he had sent the letter over "non-secure unclassified email" to a "broad array of people" rather than up the chain of command.
"I have no doubt in my mind that Captain Crozier did what he thought was in the best interest of the safety and well-being of his crew," Modly said. "Unfortunately, it did the opposite. It unnecessarily raised the alarm of the families of our sailors and Marines with no plans to address those concerns."
Modly said the decision was his alone and praised Capt. Crozier, but concluded that he had "allowed the complexity of the challenge of the COVID breakout on the ship to overwhelm his ability to act professionally."
"The responsibility for this decision rests with me," Modly added. "I expect no congratulations for it. Captain Crozier is an incredible man."
Democrats on the House Armed Services Committee criticized the move, writing in a statement:
"The dismissal of Captain Crozier at this critical moment, as the sailors aboard the U.S.S. Theodore Roosevelt are confronted with the COVID-19 pandemic, is a reckless, political move that reeks of undue command influence."
While former Vice President Joe Biden said that Modly had "shot the messenger — a commanding officer who was faithful to both his national security mission and his duty to care for his sailors, and who rightly focused attention on a broader concern about how to maintain military readiness during this pandemic."
The best way to prevent contracting or spreading coronavirus is with thorough hand washing and social distancing. If you feel you may be experiencing symptoms of coronavirus, which include persistent cough (usually dry), fever, shortness of breath, and fatigue, please call your doctor before going to get tested. For comprehensive resources and updates, visit the CDC website. If you are experiencing anxiety about the virus, seek out mental health support from your provider or visit NAMI.org.