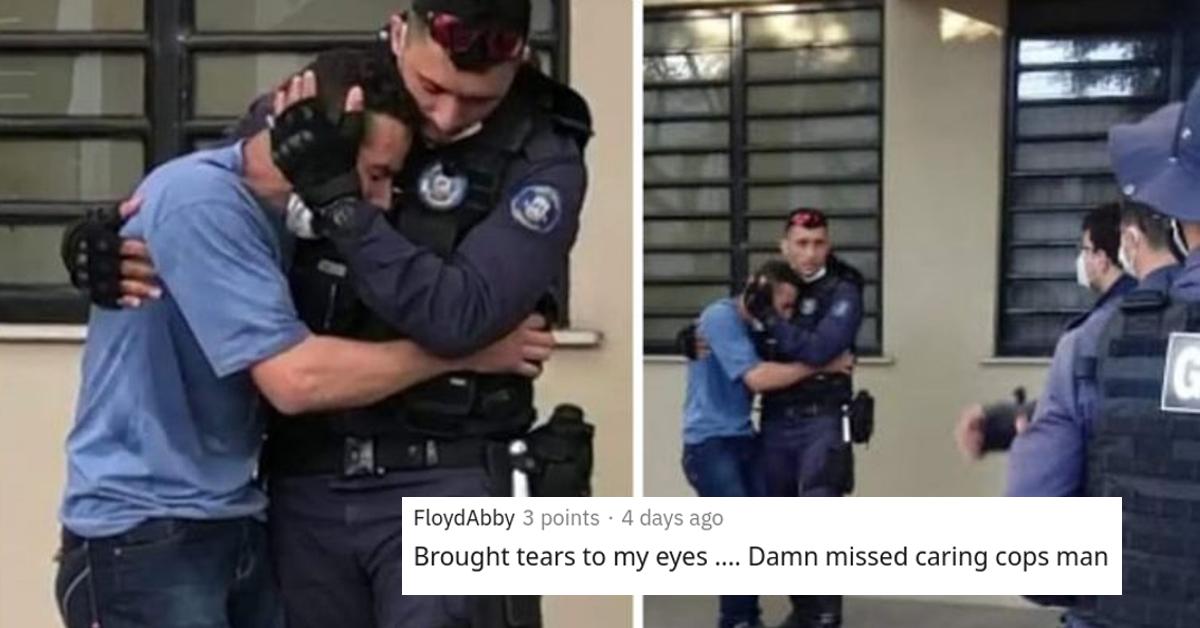 Police officer's kindness under pressure saved this suicidal man's life
By Mustafa Gatollari

Oct. 30 2020, Updated 9:56 a.m. ET
Sadly, there are way too many videos on the internet that display questionable treatment of citizens at the hands of police officers to straight up brutality. While the call for police reform is a recurring chorus that's been oft-repeated and championed for for decades, protests for swooping changes to America's police force surged all over the country. In fact, there's a lot of data to suggest that Black Lives Matter may be the largest social movement in history.
Article continues below advertisement
Law enforcement reform advocates are constantly looking to alternative methods and effective policing methods at work, which could be why the expert way in which this squad of officers is receiving so much praise.
A video taken in Ceara, Brazil depicts a harrowing scene: an emotionally distressed man squatting outside of a building is clearly in anguish.
He brandishes a blade to his body and is publicly contemplating suicide. The group of officers are surrounding the man in the video, but clearly give him his space. Their stances are not aggressive and even though they speak loudly, their tones are not harsh or commandeering whatsoever.
The majority of the officers have picked up that one member of their team, who is identified as Officer Teixeira, has made a connection with the man.
Article continues below advertisement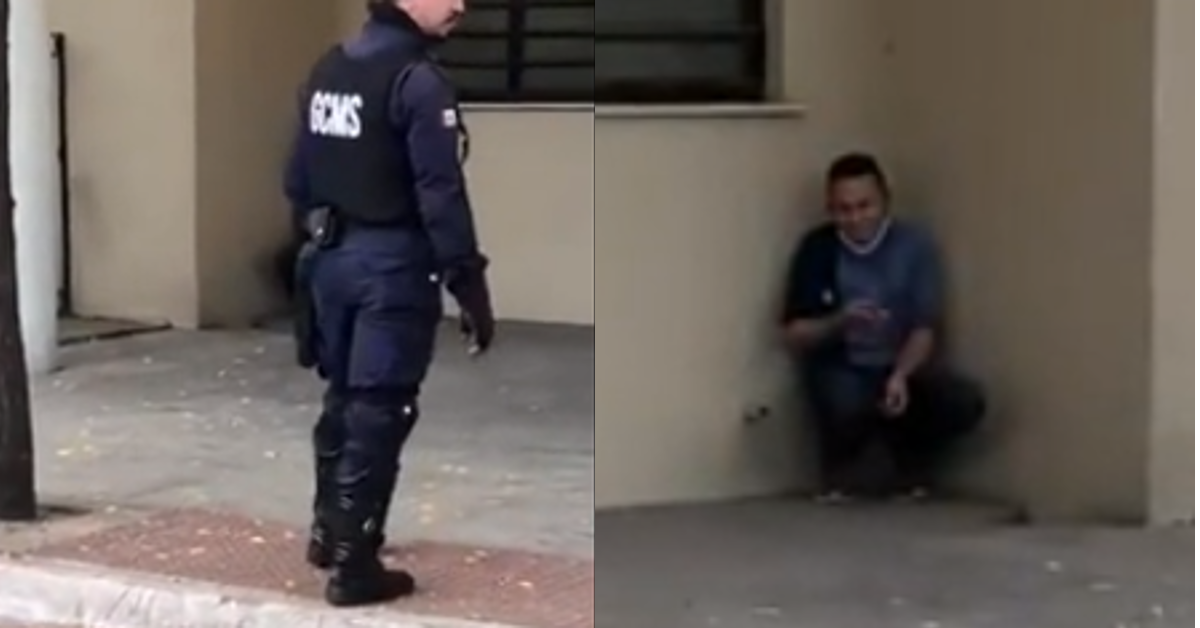 Teixeira first became aware of the man's condition while he was on patrol near a labor forum building along with his partner, Officer Claudio. While on watch, they received a call that the man was at a nearby health isolation site who was attempting suicide with a knife.
Other GCMS agents (Muncipal Guard of Sobral) arrived on the scene and called SAMU (Brazil's EMS equivalent) for emergency support.
Article continues below advertisement
SAMU and the GCMS worked together to isolate the area, which allowed officer Teixeira to speak with the man more intimately. After spending several minutes and using repetitive, supportive phrasing, the man finally tosses the knife in front of him. But what happens immediately after his disposal of the weapon is what's rubbing so many people the right way.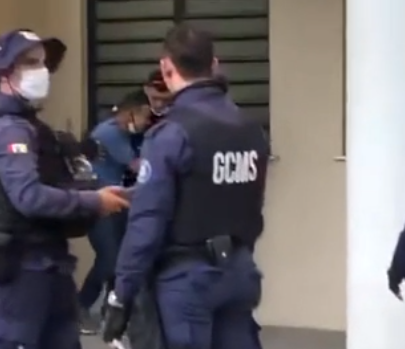 Article continues below advertisement
While the officers are tempted to swarm in and remove the weapon, Teixera's partner, Claudio, lets everyone know that the situation is taken care of, and calls the team back. It was a decision made in a pressurized situation that changed the entire aspect of the de-escalation procedure.
The compassion shown to the man didn't just end the second the "problem" was solved.
Officer Teixeira approached him, following through on his kindness. The weeping man collapsed in the officer's arms as Teixeira hugged him and continued to offer words of kindness and support. His fellow cops gave them their space and the man was then walked over to SAMU where he was then treated for any potential wounds and was eventually taken to Dr. Estevao Hospital for a psychological evaluation.
Article continues below advertisement

It didn't take long for the story to go viral even outside of Brazil, Reddit picked the story up and tons of commenters were floored by officer Teixeira's poise in such an emotional situation that could've easily gone south.
Article continues below advertisement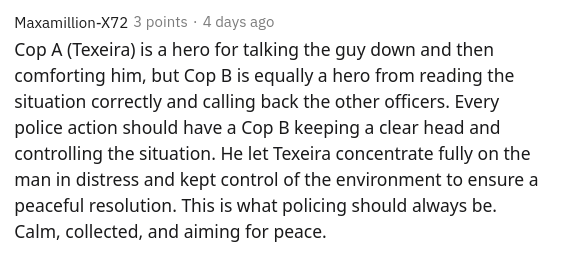 Article continues below advertisement
A similar act of sustained kindness occurred within hours of Teixeira's rescue, but in Atlantic City, NJ. Officer Eric Knuttel of the city's Crisis Negotiation Team encountered a distressed man on top of the Claridge Hotel.
The situation in Atlantic City necessitate fast action from the AC cops, as the distraught individual was in the process of physically jumping off the hotel's roof.
Article continues below advertisement
Knuttel, along with fellow officers grabbed the man, with Knuttel holding onto his leg for dear life to stop him front plummeting off the ledge and more than likely to his death.
While the act of rushing an emotionally disturbed person is a much different outcome that what occurred with the GCMS team in Brazil, Knuttel's commitment to kindness shone through after the save was made.
The AC cops circled him, and one could be heard telling him, "I love you. We'll make sure everything's okay."