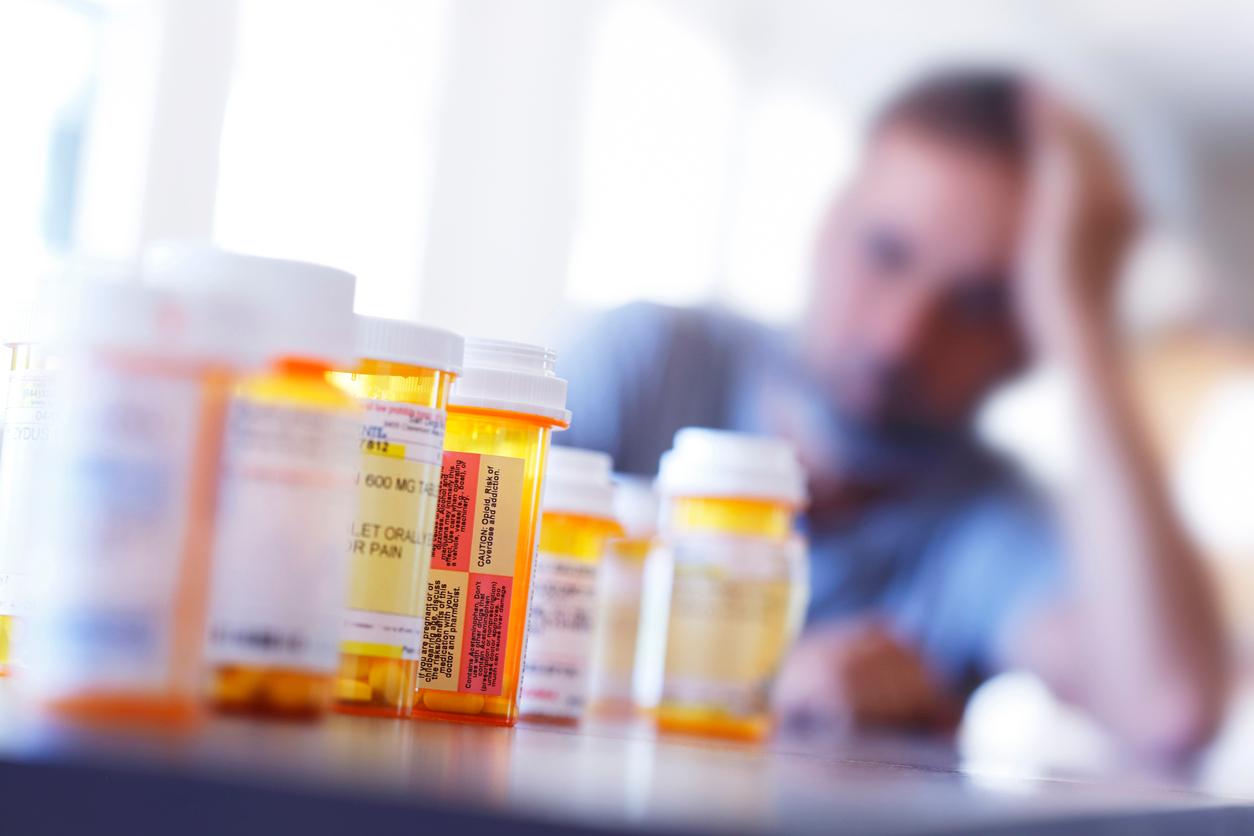 Mom posts photos of son 7 months apart to show effects of addiction
By Mark Pygas

Oct. 12 2019, Updated 8:07 p.m. ET
Article continues below advertisement
A mother from Wentzville, Missouri, knows these statistics all too well. Jennifer Salfen-Tracy's son, Cody Bishop, seemed to be set up for a good life after graduating from Wentzville Holt High School in 2011 as a successful student-athlete.
But in the space of seven months, his life would be flipped upside down. And according to Salfen-Tracy, it was all the result of an addiction to heroin and meth.
The mother, who hasn't seen or heard from her son in weeks, hesitantly shared her story on Facebook in an attempt to help other families. She shared two photos of her son taken 7 months apart, which look like two different people.
Article continues below advertisement
Salfen-Tracy wrote alongside the images:
"The face of heroin and meth... is reality for so many people and families in this world today. This may be long so i apologize. For my family and friends who know me know that my oldest son Cody Bishop is suffering from his addiction."
Article continues below advertisement
"I am hesitant on sharing but many people ask how things are going so I feel I should share. I have learned along this path that so many people and families deal with the same heartache but just do not talk about it."
"This is a true issue in our world today that we need to pull together and focus on to fix instead of the government worrying about and spending all their money on throwing each other under the bus."
She then provided an update on Cody's circumstances.
"Cody is still homeless in Las Vegas and I have not heard from him in weeks now. Hearing how bad he is doing is hard but not hearing at all is worse."
Article continues below advertisement
"The unknown is what makes a person not sleep at night. It is hard to understand how someone who has families and children who love and need them live the life they do."
"I have turned it over to God and pray that he decides he is tired of living like this and wants to come home to get help."
"Through social media, I have come along so many great people that have crossed his path over time through his past rehab. They have a great support team with each other that is amazing and I appreciate those who have reached out trying to help."
Article continues below advertisement
The mother went on to thank those who have provided updates on Cody and ask her son to get in touch.
"I just want to say thank you to those who have talked to him and thank you for all the prayers. This is not just a problem that my family faces but almost everyone knows someone who has a drug/heroin addiction. I pray for strength for those suffering and healing for their families and friends. "
"FYI.... these pictures were taken 7 months apart. That is how fast someone is effected.... let's get ahold of this issue America and help each other. Thanks again for everyone's love and support. And Cody is you see this please call us... we love you!"
Article continues below advertisement
Salfen-Tracy's post, which has been shared over 44,000 times, also attracted thousands of comments from people who have experienced similar struggles.
One user wrote: "Having a child that is an addict is awful. Just awful! I never, in a million years, imagined my kid(s) would suffer from addiction."

Article continues below advertisement
Another added: "I lost my son to fentanyl. It took him before he could even develop an addiction. I've often thought in some way I am lucky that I didn't have to see him do this to himself. Lucky me."