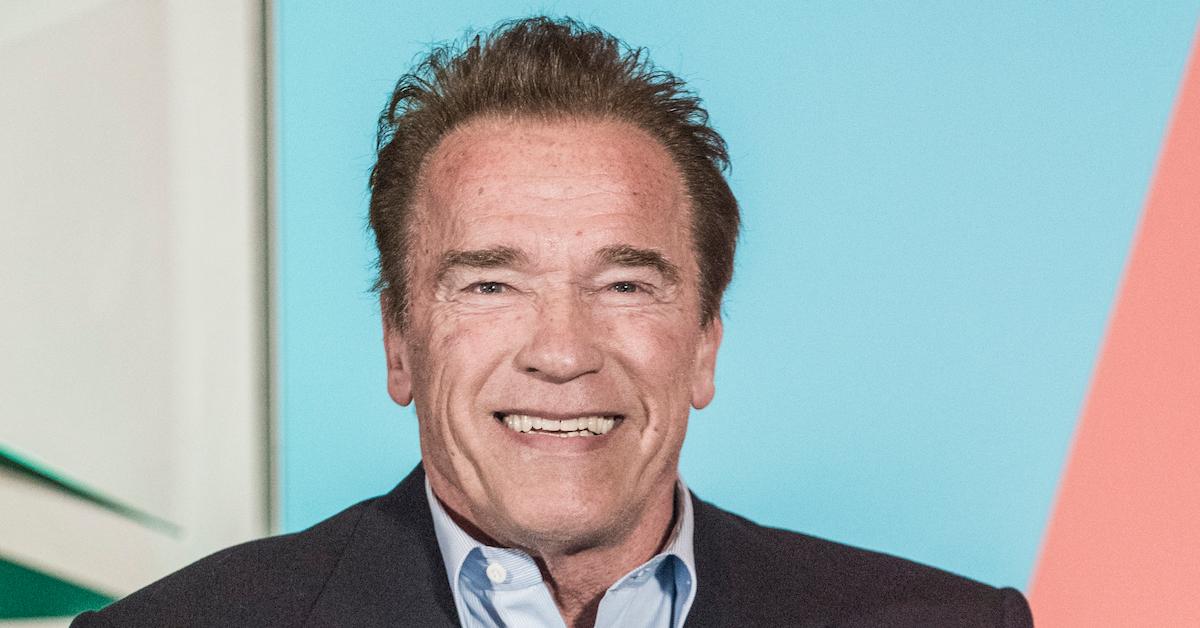 Arnold Schwarzenegger wants to shift the climate conversation away from Trump with new coalition
By Sophie Hirsh

Dec. 3 2019, Updated 12:23 p.m. ET
On Sunday, Dec. 1, Arnold Schwarzenegger appeared alongside Senator John Kerry on Meet the Press to discuss their new bipartisan climate coalition, World War Zero. One of the most interesting points of conversation came when host Chuck Todd asked Schwarzenegger if he was hoping to get Trump on board — and the former California governor explained why President Trump is far from the focus of this new campaign.
Article continues below advertisement
Over the weekend, Kerry unveiled World War Zero, whose founding members include himself, Schwarzenegger, Bill Clinton, Jimmy Carter, Madeleine Albright, John Kasich, Emma Watson, Leonardo DiCaprio, Sting, Al Sharpton, Shay Mitchell, Jaden Smith, Ashton Kutcher, and more.
"We're uniting unlikely allies with one common mission: making the world respond to the climate crisis the same way we mobilized to win World War II," reads a mission statement on the website. "Join the movement to achieve net zero carbon emissions and create millions of new jobs in the process. Together, we'll win this war."
Article continues below advertisement
According to The New York Times, the coalition's first big project is hosting town halls all over the U.S. beginning in January 2020, which will eventually expand to other countries. Kerry told the newspaper he hopes to "mobilize an army of people who are going to demand action now on climate change sufficient to meet the challenge."
Article continues below advertisement
World War Zero is all about mobilizing the world to work together despite party lines — and for that reason, Schwarzenegger sees no need to focus on challenging Trump's anti-environmental policies.
"Do you ignore President Trump, or do you still try to convince him to change his mind? And would you have that one on one meeting?" Todd asked Schwarzenegger. "It's not just one person; we have to convince the whole world," the actor said. "And I think the way to convince the whole world is by not just always talking about 'climate change,' which doesn't mean that much to most people."
Article continues below advertisement
Schwarzenegger then cited a poll conducted by the Schwarzenegger Institute (the institute's website appears to be down at time of press). He claimed that that 17 percent of conservatives surveyed found climate change to be a serious threat, while more than 50 percent found pollution to be a serious threat. In reality, those two things are very much intertwined — and for that reason, language choice is crucial when it comes to discussing the climate crisis.
"The environmental community has to communicate better and talk about pollution, because pollution is a threat right now," Schwarzenegger said, before addressing Todd directly. "And when you introduced this piece, you talked about 'in 2050' — people can't think about 2050, they think about now: 'How can I survive? How can I provide jobs? How can I go and feed my family?' ... That's why it's important that we talk about the health issue, and that's how we have passed all of our strict environmental laws here in California."
Article continues below advertisement
With the U.S. responsible for 15 percent of the world's greenhouse gas emissions (based off 2014 data shared by the EPA), it will be interesting to see how mobilizing people across the country to care about the climate emergency — instead of focusing on changing the president's mind — will shake out.