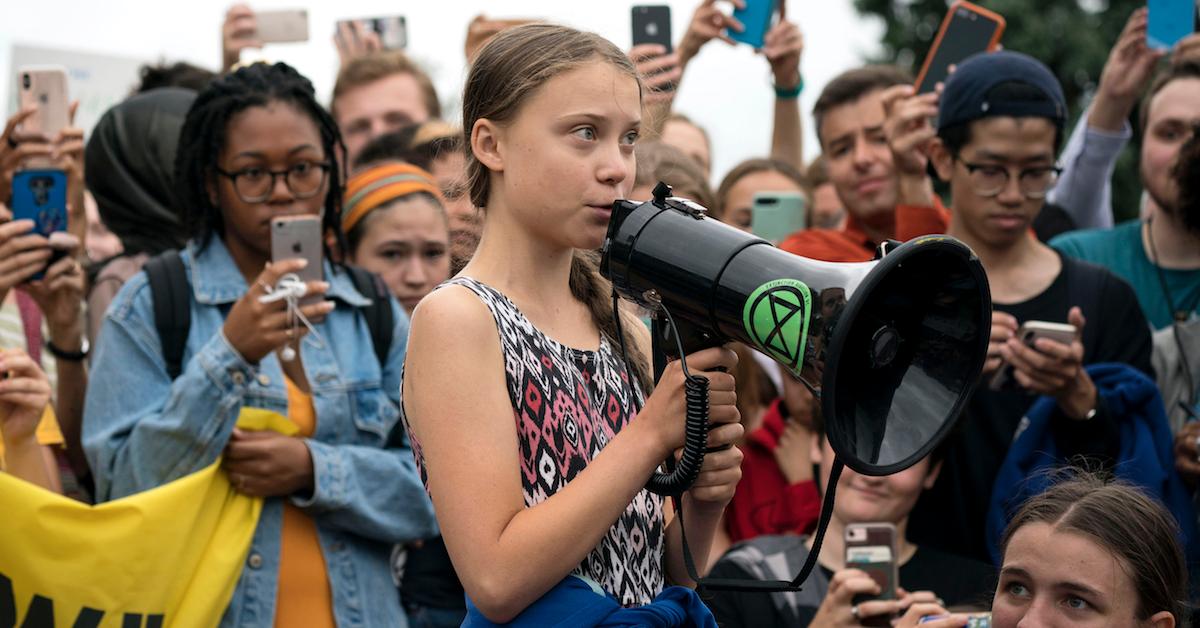 "Climate emergency" is the Word of the Year, because this is more than just climate change
By Sophie Hirsh

Nov. 22 2019, Updated 3:58 p.m. ET
Article continues below advertisement
Oxford Dictionaries announced the news in a blog post, defining climate emergency as "a situation in which urgent action is required to reduce or halt climate change and avoid potentially irreversible environmental damage resulting from it." As explained in the blog post, Oxford always chooses a word that reflects the spirit of the past year, but also is likely to hold cultural significance in the future.
"When we were looking through the evidence, it was just clear that issues relating to the climate were running through all the different lexical items we were working with," Oxford Dictionaries editor Katherine Connor Martin told The New York Times. "It reflects it was a real preoccupation of the English-speaking world in 2019."
Article continues below advertisement
It's a pretty awesome that Oxford crowned climate emergency as the Word of the Year, as opposed to a softer turn of phrase in relation to the climate. As noted in the blog post, climate crisis and climate action were both on the Word of the Year shortlist; and climate emergency has surpassed phrases like climate variability, climate prediction, and climate scientist in recent usage data.
Article continues below advertisement
Public awareness of the climate crisis has certainly grown over the last year — and there's the data to prove it. In September 2019, the phrase climate emergency was used more than 100 times more often than it was in September 2018, according to Oxford. Additionally, climate is a unique modifier for emergency when comparing it to past common modifiers of emergency, such as health, hospital, and family, Oxford noted. Those words all refer to personal and health emergencies — but climate emergency refers to our entire planet.
"This data is significant because it indicates a growing shift in people's language choice in 2019, a conscious intensification that challenges accepted language use to reframe discussion of 'the defining issue of our time' with a new gravity and greater immediacy," Oxford explains in the blog post. Language choice has a lot more influence than we may think — using a newer phrase like climate emergency evokes more severity than the phrase global warming, which we've been using for decades.
Article continues below advertisement
On a similar note, The Guardian has made several updates to its language use surrounding the climate over the past few months. For example, the newspaper uses climate emergency or climate crisis instead of climate change; climate science denier or climate denier instead of climate sceptic; and global heating instead of global warming. Not only are many of the phrases in the new glossary more accurate, but they also do a better job of conveying the weight of the situation.
There's certainly an evolving vocabulary standard when it comes to the climate, and hopefully Oxford's choice to spotlight the climate emergency will send a message to any climate science deniers out there that the time to act is now.