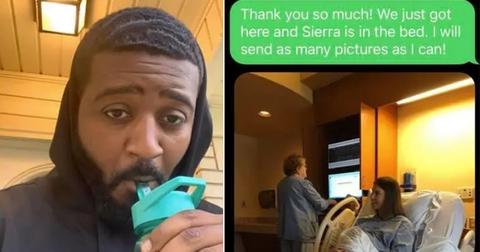 Man gets added to family group chat by mistake and it's so wholesome
By Robin Zlotnick

Updated
"So unexpected, but people are good," reads Zachary Garrett's recent viral Facebook post. That, indeed, is the lesson of this story, which involves a text to a wrong number, an introduction of strangers, and a generous soul. There has been no shortage of stories about people who have accidentally texted the wrong number and subsequently made lifelong connections. 
This grandma accidentally texted a random number and ended up inviting the man it belonged to — a total stranger — to her Thanksgiving dinner. And now, a family group chat about an impending birth gets a lift from a random dude named Bobby. He was just thrilled to accidentally be included in on the action, so much so that he stepped up and went above and beyond for this new family.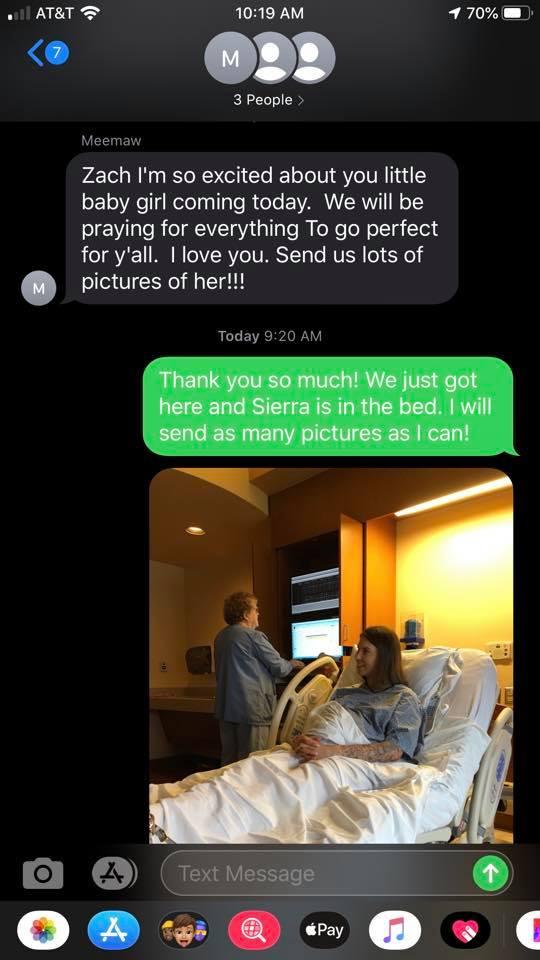 Zachary's grandmother, whom he has in his phone as "Meemaw" (adorable!), started a group chat with him when his pregnant wife started to go into labor. "Zach I'm so excited about your little baby girl coming today," she wrote. "We will be praying for everything to go perfect for y'all. I love you. Send us lots of pictures of her!!!"
Zach responded with a photo of his wife Sierra in the hospital bed, looking totally calm and collected and smiley and not at all panicky that she is about to birth a human being. Zach sent a message saying she was already four centimeters dilated when they first checked her, so it wouldn't be long before the baby's arrival. That's when Bobby chimed in.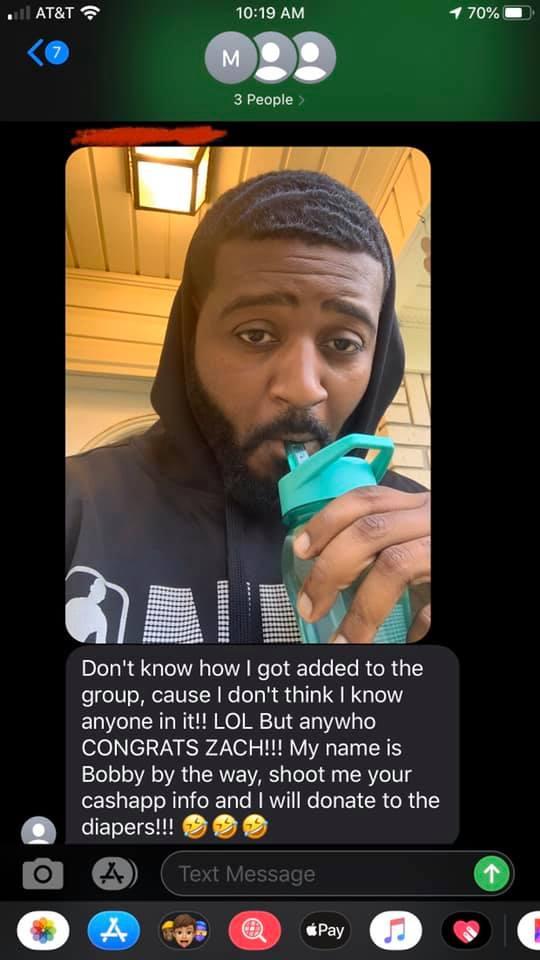 Along with a picture of himself, Bobby sent a message saying, "Don't know how I got added to the group, cause I don't think I know anyone in it!! LOL But anywho CONGRATS ZACH!!! My name is Bobby by the way, shoot me your cashapp info and I will donate to the diapers!!!" How sweet is that?
At first, it was unclear how Bobby got added to the family group chat. But then Zach realized that Bobby has his old number, and his grandmother must have added it in the chat along with his current number.
Zach apologized, and Bobby, the nicest stranger on the planet, responded, "Ahh man I love it!!! Anytime another life comes to us is a blessing and a beautiful thing. Just happy to see people happy!!!" Then, he added, "I'm serious tho, I will donate to the diapers cause you can't ever have enough lol." He's just about the nicest person that could have gotten accidentally added to this family group chat.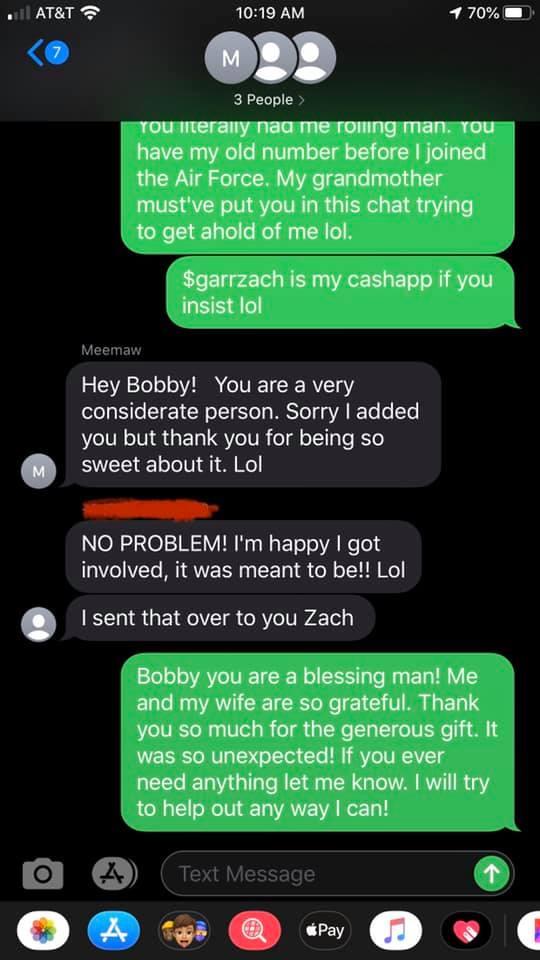 Zachary told Romper, "When we first heard from him I was a little embarrassed that me and my grandmother were talking away with him stuck in our group chat, but his selfie brought so much humor to the situation. We all had a good laugh! Bobby could have been really rude or told us to take him out of our chat but he didn't. He was no nice about it!"
Bobby really did send along some cash to donate to this growing family, and Zachary was extremely grateful. Once little baby Layla was born, Zachary sent another update with several photos of his gorgeous and beaming family to the group chat including Bobby.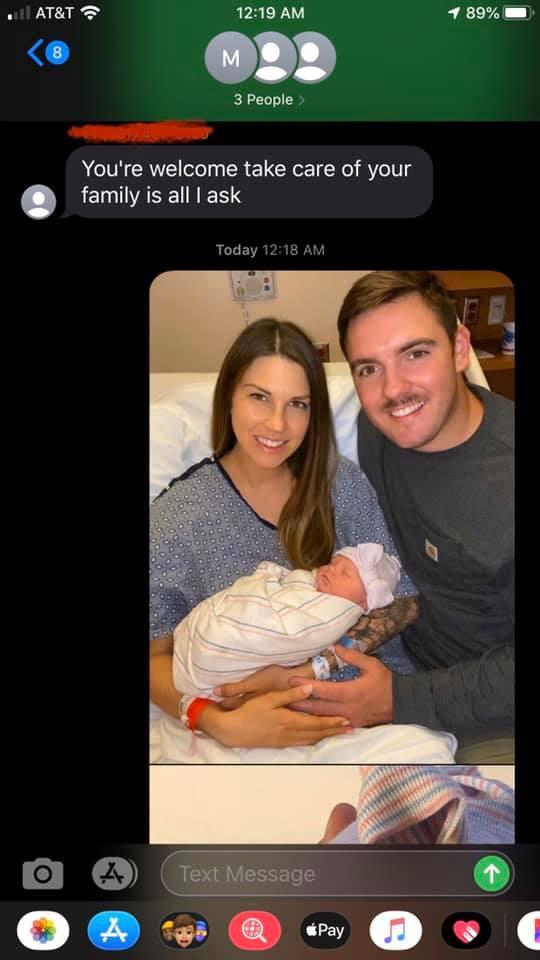 Zachary posted the screenshots from the text conversation on Facebook, where it took off like wildfire. It has been shared over 45,000 times and has garnered over 1000 supportive comments. "All of us were amazed how much everyone enjoyed the story," Zachary told Romper. "We've gotten so many comments from people congratulating us on little Layla. And thanking Bobby for being such a good person! I saw a lot of people say it gave them faith in humanity."
It certainly did! Stories like these are so lovely all around. People text wrong numbers every single day. They don't always get ahold of a stranger as life-affirming and excited as Bobby. One commenter still has some lingering questions though. "Soooooo where is Bobby? What city? LOL. Is he single? Tryna figure something out."