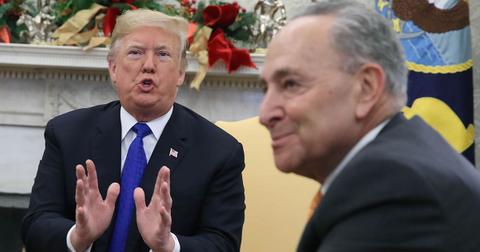 Democrats want to ban Trump from signing any more stimulus checks
By Mark Pygas

Updated
Senate Minority Leader Chuck Schumer is planning to introduce legislation that would prevent President Donald Trump from signing any additional stimulus checks.
Millions of Americans have started to receive stimulus payments of up to $1,200 per adult and $500 per child. Individuals who earn between $75,000 and $99,000 a year will receive a reduced amount. For couples, the payments begin to taper off at earnings of $150,000 a year.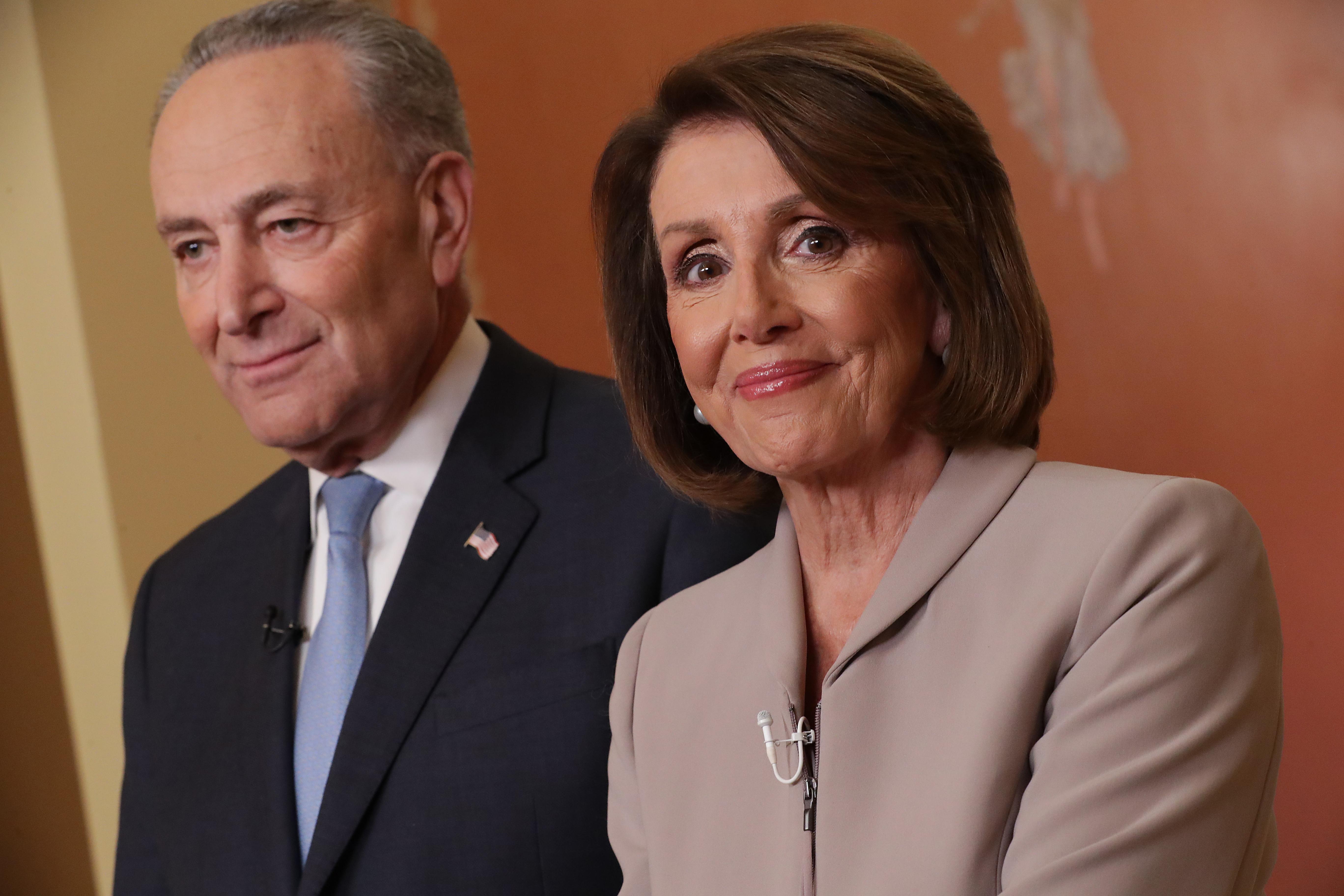 Earlier this month, it was announced that President Donald Trump's name would be on physical checks sent to those who have not provided banking information to the IRS. It is the first time that a president's name has appeared on an IRS disbursement.
But now, Democrats are pushing for a provision in the next coronavirus package that would stop President Trump from putting his name on any additional checks sent to Americans.
The "No PR Act" would prohibit federal dollars from being used on materials that promote the names or signatures of Trump or Vice President Mike Pence.
"President Trump unfortunately appears to see the pandemic as just another opportunity to promote his own political interests," Schumer said in a statement, according to Politico. "The No PR Act puts an end to the president's exploitation of taxpayer money for promotional material that only benefits his re-election campaign."
"Delaying the release of stimulus checks so his signature could be added is a waste of time and money," Schumer added.
The Washington Post initially reported that the decision could cause a delay in checks being sent out. IRS officials told the Post that the decision could delay checks as the IRS' technology team, who are working from home, would need to modify the software to include the president's name. These changes also needed to be thoroughly tested before printing began.
The Treasury Department denied that the decision would cause any delay, writing in a statement:
"Economic Impact Payment checks are scheduled to go out on time and exactly as planned—there is absolutely no delay whatsoever. In fact, we expect the first checks to be in the mail early next week, which is well in advance of when the first checks went out in 2008 and well in advance of initial estimates."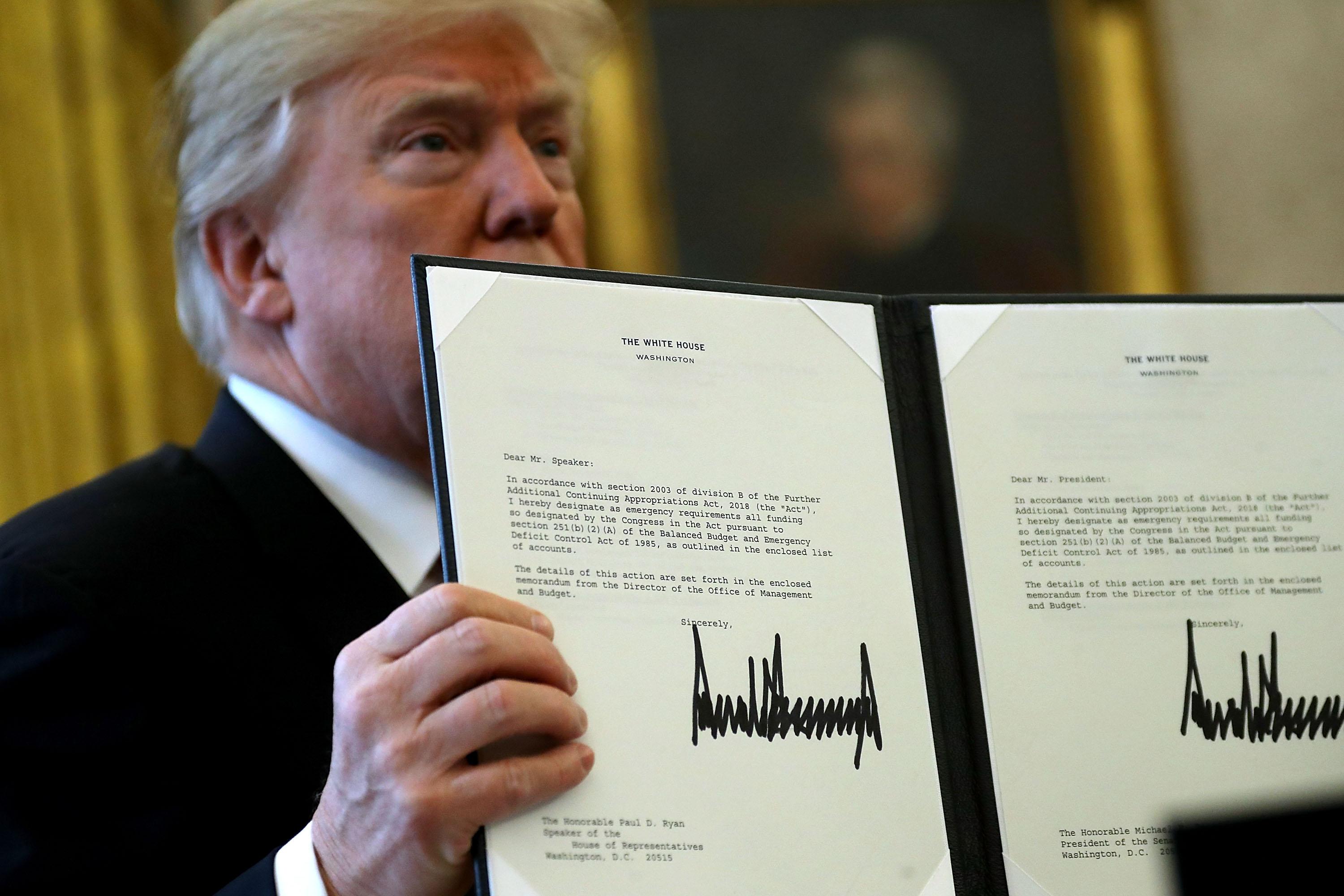 While the Post initially reported that Trump had pushed Treasury Secretary Steve Mnuchin to include his name on the checks, Mnuchin said that the idea was his in an interview with CNN last week.
"That was my idea. He is the president, and I think it's a terrific symbol to the American public," Mnuchin said.
Trump told reporters that he "didn't know too much about" his name being added to stimulus checks but he was "sure people will be very happy to get a big, fat, beautiful check, and my name is on it."
"I do understand it's not delaying anything, and I'm satisfied with that," Trump added. "I don't imagine it's a big deal."
Schumer's legislation might be a part of another rescue package, which Democrats are calling CARES 2. They want the package to include money for state, local, and tribal governments, who have seen tax revenues plummet in recent weeks. It's unknown whether CARES 2 would include further stimulus payments to individuals, though Democrats and President Trump have both pushed for more payments.
When asked about further rounds of stimulus payments, President Trump stated: "We could very well do a second round. It is absolutely under serious consideration."
House Speaker Nancy Pelosi has also said that further payments will be needed, telling reporters: "I don't think we've seen the end of direct payments."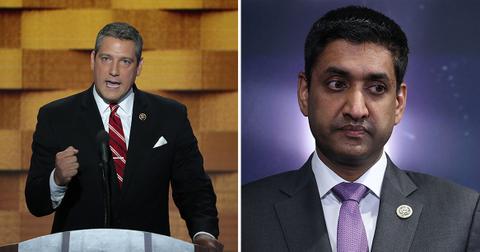 If two House Democrats have their way, then that check could be worth $2,000 every month.
Rep. Tim Ryan of Ohio, and Rep. Ro Khanna of California, have proposed a bill named the Emergency Money for the People Act. It would give every American age 16 and older making less than $130,000 annually a check for $2,000 every month. Married couples earning less than $260,000 would receive $4,000.
Families would also get $500 a child every month, for up to three children. The money would not be counted as income, meaning that people on income-based assistance can stay on it.
The payments would be guaranteed for six months and continue until employment rates stabilize.
"This is an opportunity for us I think in a national emergency to both help the American people and explore some of these options that may be out there," Ryan told WKYC on Wednesday. He added that directly giving people cash during this time "makes sense."
"As millions of Americans file for unemployment week over week, we have to work quickly to patch the dam – and that means putting cash in the hands of hard-working families."
Khanna added: "A one-time, twelve hundred dollar check isn't going to cut it. Americans need sustained cash infusions for the duration of this crisis in order to come out on the other side alive, healthy, and ready to get back to work."