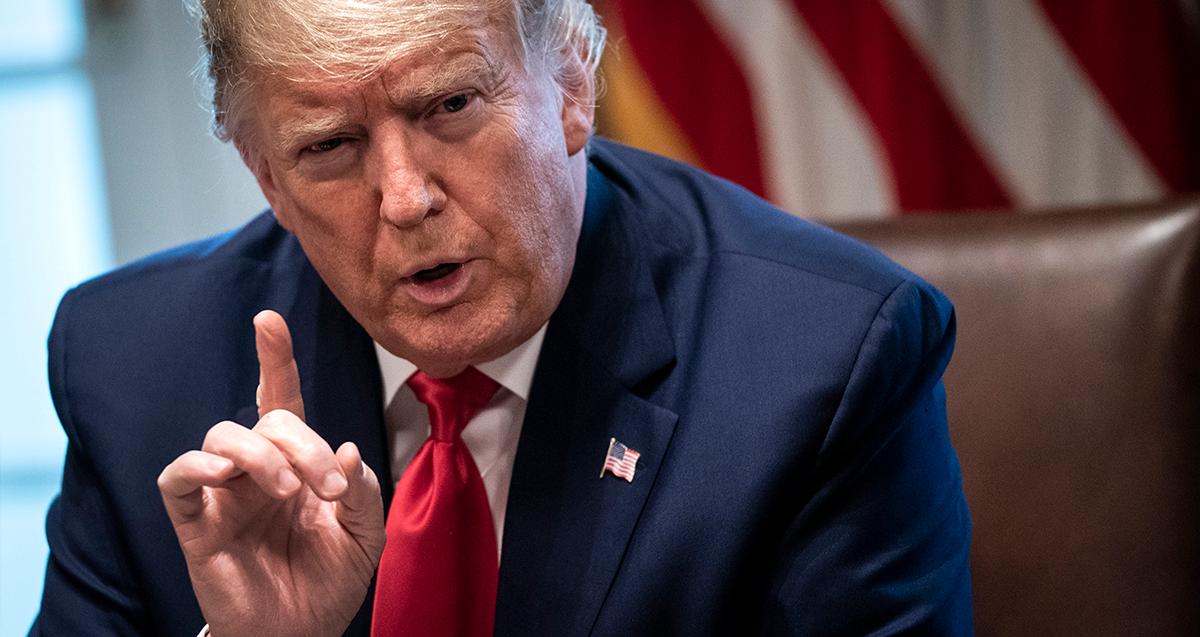 Trump wants to have his name on stimulus checks and it could cause a delay, report
By Mark Pygas

Apr. 15 2020, Updated 11:08 a.m. ET
Millions of Americans who have direct deposit information with the IRS have started to receive stimulus payments of up to $1,200 per adult and $500 per child. Individuals who earn between $75,000 and $99,000 a year will receive a reduced amount. For couples, the payments begin to taper off at earnings of $150,000 a year.
Article continues below advertisement
Those who don't have the necessary information to receive their payments as a direct deposit will instead need to wait for a physical check. This will be the case for many impoverished Americans who do not file tax returns or do not have a checking account. But according to a report by the Washington Post, these checks could be delayed after the Treasury Department ordered that President Donald Trump's name be printed on the checks.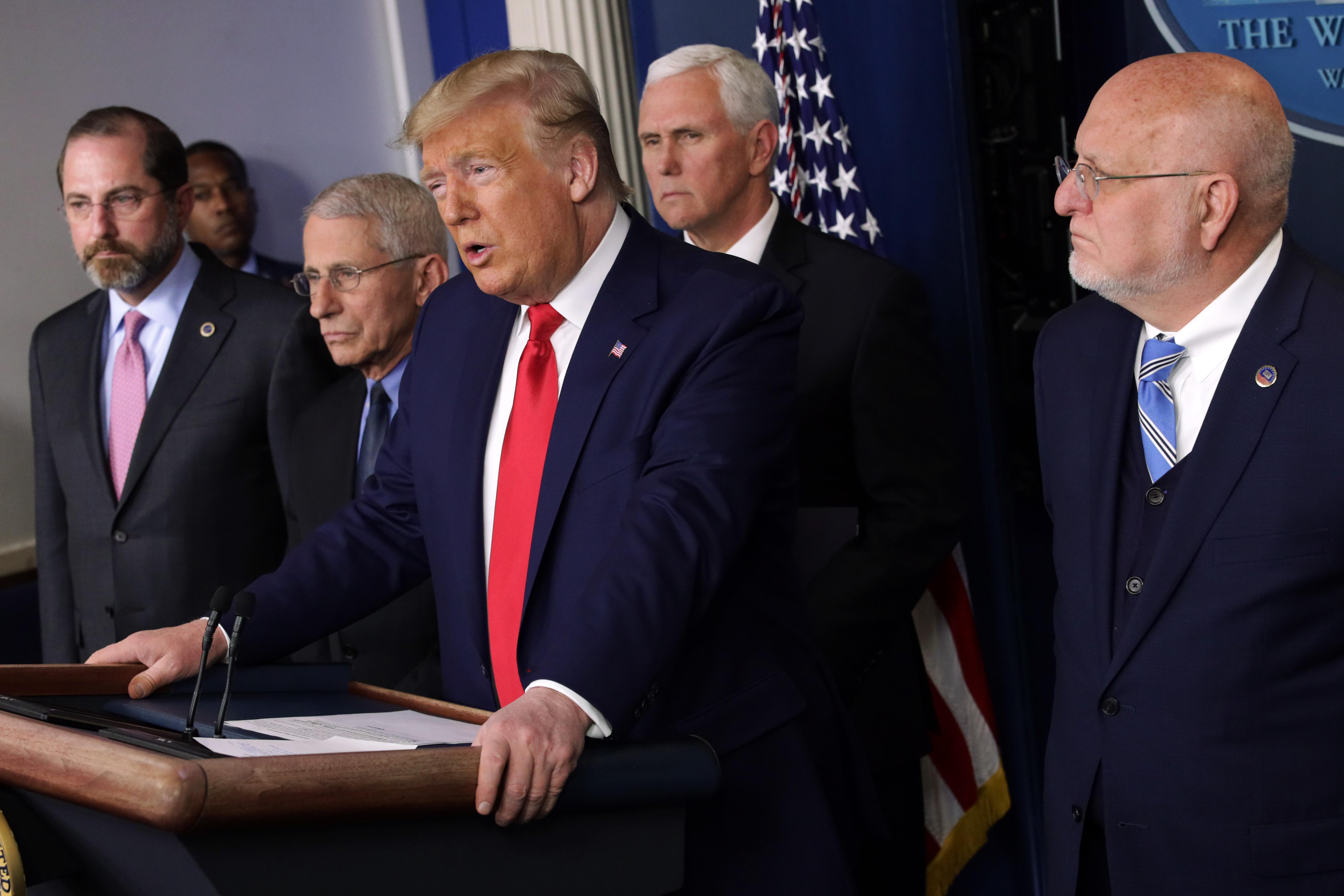 Article continues below advertisement
According to the Post, who spoke with senior IRS officials, the decision was finalized late on Monday and could mean that checks are delayed by a few days as out-of-work Americans struggle to pay their bills.
According to these anonymous officials, President Trump had privately suggested to Treasury Secretary Steven Mnuchin that his signature be allowed on the checks. The Treasury agreed to add President Trump's printed name, but not his signature.
The Post referred to the decision as "unprecedented" and noted that it would be the first time a president's name appears on an IRS disbursement. "President Donald J. Trump" will appear on the left side of the checks, which are being sent to some 70 million Americans.
The IRS officials told the Post that the decision could delay checks as the IRS' technology team, who are working from home, will now need to modify the software to include the president's name. These changes will also need to be thoroughly tested before printing begins.
Article continues below advertisement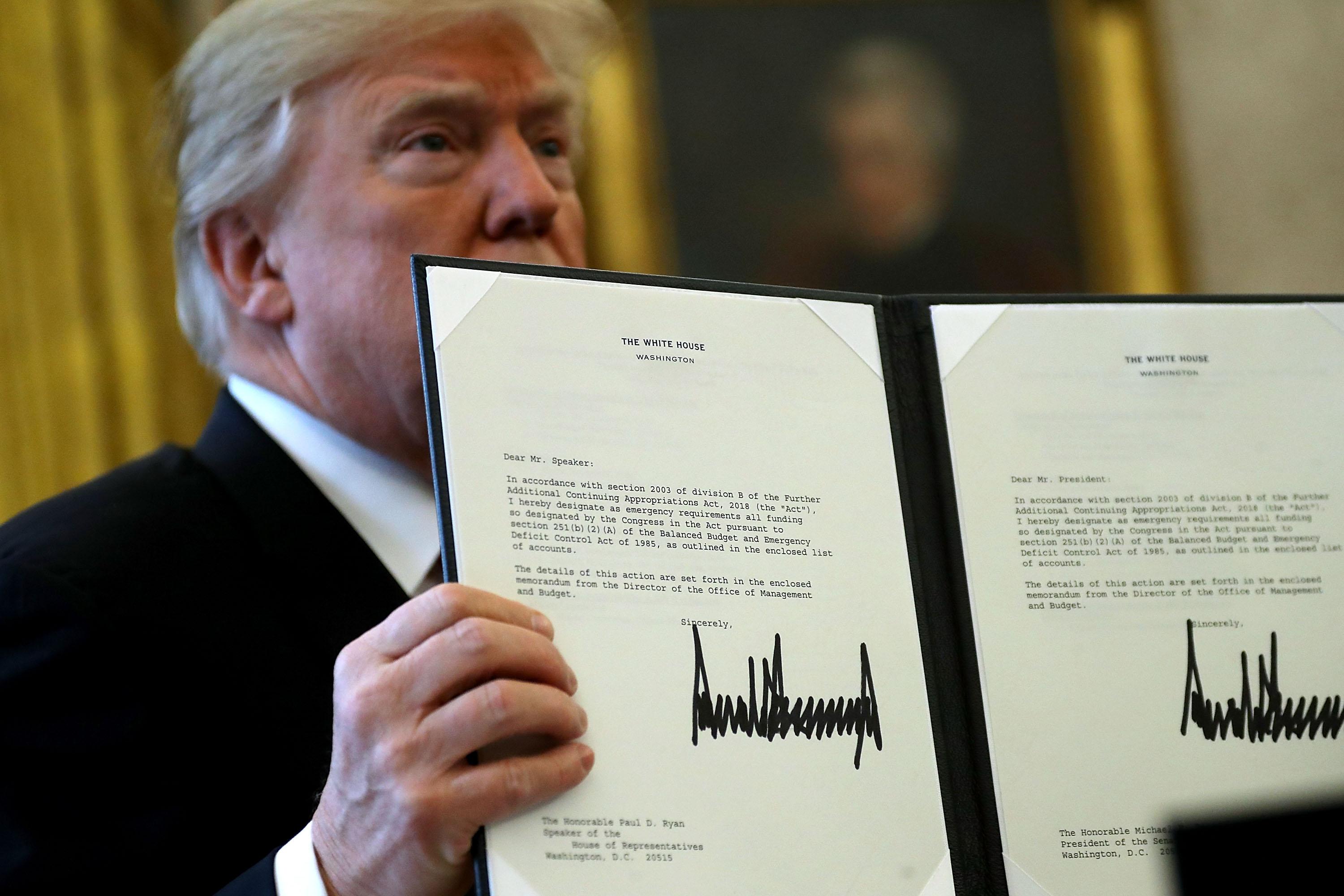 The Treasury Department confirmed to USA TODAY on Wednesday that Trump's name will be on the checks, but insisted that the move would not delay delivery.
"Economic Impact Payment checks are scheduled to go out on time and exactly as planned—there is absolutely no delay whatsoever. In fact, we expect the first checks to be in the mail early next week, which is well in advance of when the first checks went out in 2008 and well in advance of initial estimates."
Article continues below advertisement
She added that Treasury officials "have worked around the clock to get fast and direct economic assistance to hardworking Americans" and called the turnaround a "major achievement."
But not everyone seems to agree. "Any last minute request like this will create a downstream snarl that will result in a delay," Chad Hooper, a quality-control manager who serves as national president of the IRS's Professional Managers Association, told the Post. Hooper went on to call the decision "an abuse of government resources."
"In this time of need for additional resources," Hooper said, "anything that takes our focus from getting those checks out the door and hampers the equitable, fair administration of the tax code is not something we can support."
Sen. Chris Murphy also seems to believe that the move could cause a delay. 2Thousands of families are running out of money as they lose their jobs," he wrote on Twitter. "Days and hours matter. But Trump comes first. America always come second. So Trump is delaying the stimulus checks so his signature can be printed on each one. Him first. You second. Always."
Article continues below advertisement
Rep. Ilhan Omar echoed this sentiment, writing: "17 million people have lost their jobs. Millions can't pay rent, afford food, and are sinking into debt. And the president is delaying relief for them so he can see his name on a check. Trump first, America second."
Article continues below advertisement
House Speaker Nancy Pelosi had previously opposed the idea, saying last week that payments should go out as soon as possible without "waiting for a fancy-Dan letter from the president."
In response to criticism over the idea, President Trump denied that he would add his signature to checks in an April 3 news conference. "There's millions of checks," he said. "I'm going to sign them? No. It's a Trump administration initiative, but do I want to sign them? No. The people are getting their money."
Article continues below advertisement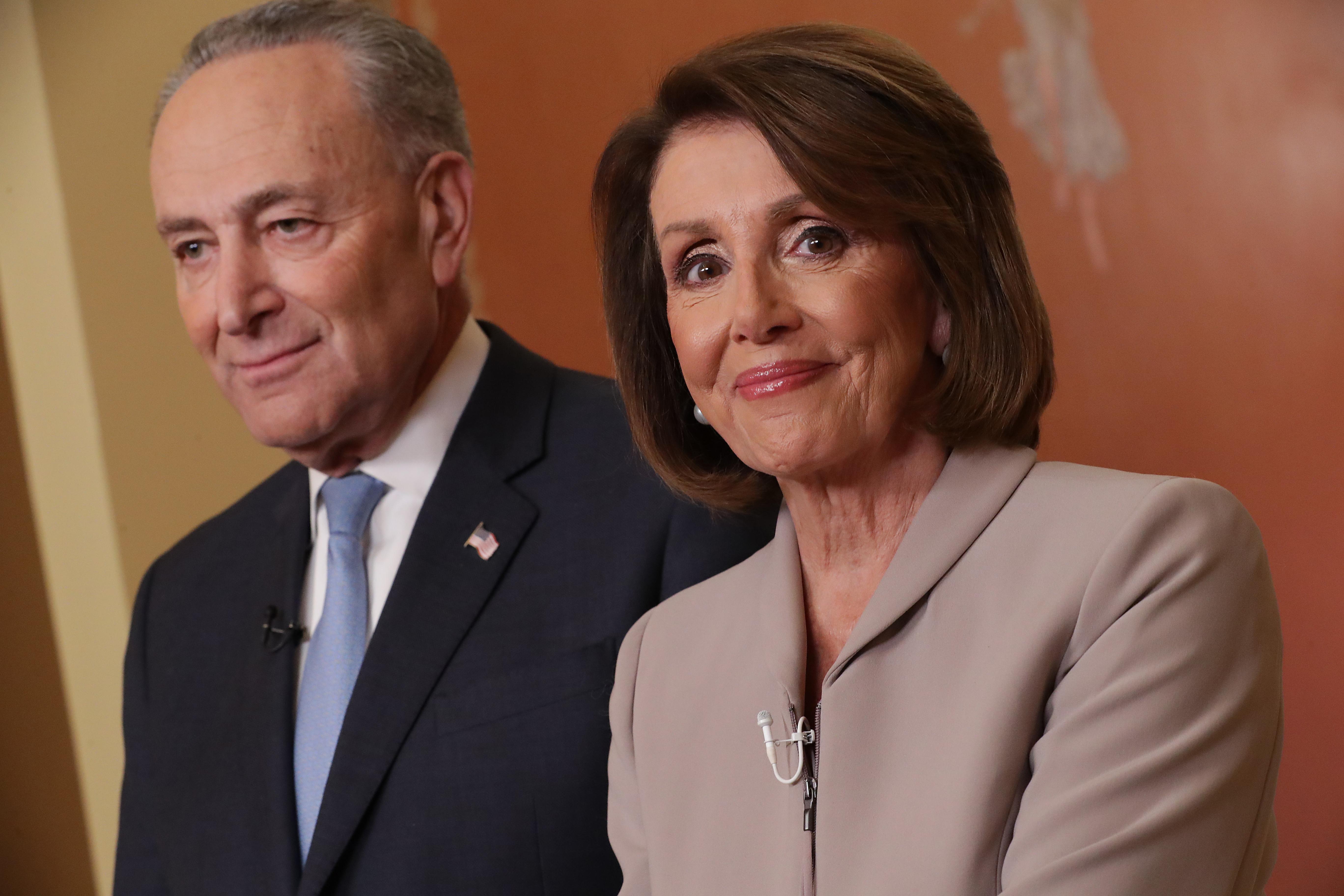 As well as the stimulus checks, essential works could be set to receive up to $25,000 in hazard pay as part of the phase four coronavirus relief bill.
Senate Minority Leader Chuck Schumer and other Senate Democrats are proposing the payment, which would amount to a $13-per-hour raise to workers on the front line. Most of the money would go to lower-paid workers, with a $25,000 bonus cap for those earning less than $200,000 a year. Those earning over $200,000 a year could receive a total bonus of $5,000.
Article continues below advertisement
"As the COVID pandemic has reached alarming new levels, our health care system is strained to the max, our economy is strained to the max. Doctors and nurses, medical personnel of all types are putting their lives on the line every single day to fight this disease and save others," Schumer said in a conference call.
"And so are people not in the medical profession but in essential services: grocery store workers, truck drivers, drug store workers and pharmacists," Schumer said. "For these Americans, working from home is not an option. Social distancing is not an option.
Schumer later added: "We're calling it a 'Heroes Fund' because that's who it's for, our heroes."
While another phase of stimulus is likely weeks away, Schumer clarified that the bonus would apply retroactively "to those already working on the front lines." The Heroes Fund would distribute the money to employers, who would then send payments based on hours worked.
Article continues below advertisement
Along with the Heroes Fund, Schumer also proposed an incentive payment of $15,000 to get more people into medical jobs. Doctors and nurses are currently working long hours in tough conditions, with many of their colleagues being infected by coronavirus.
"We need to retain and recruit the workforce needed for the long months to come," Schumer said.
The idea of hazard pay for essential workers seems to have bipartisan support. Last week, President Trump said he was "looking into" the idea. "It's something we're discussing in terms of bonus or bonus pay," Trump said during a White House briefing. "They're like warriors, they're like soldiers."