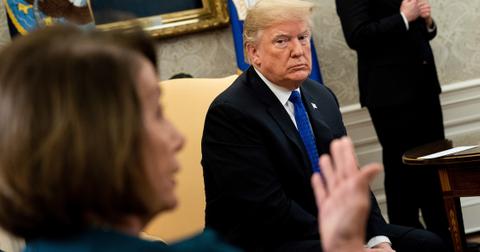 Trump compared himself to the Salem witches in a strange impeachment letter to Nancy Pelosi
By Mark Pygas

Updated
President Donald Trump faces an impeachment vote by the House on Wednesday over allegations that he pressured Ukraine for personal gain and obstructed the impeachment process. The vote is expected to pass the House, and would then move to the Republican-controlled Senate. It's unlikely to secure the two-thirds majority it needs there. 
The drama of the last few months began when Democrats accused President Trump of asking Ukranian President Zelensky to investigate Joe Biden's son in a phone call. In return for an investigation, it is alleged that Ukrainian President Volodymyr Zelensky would get a visit to the White House.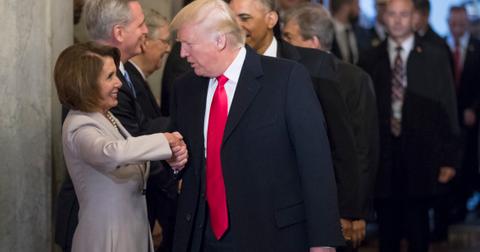 Democrats also allege that Trump postponed nearly $400m in military aid to Ukraine to force Zelensky to launch the investigations. 
They also accuse President Trump of resisting the impeachment process by preventing key aides from testifying before the House of Representatives and declining to appear himself. 
But while he refused to appear, President Trump did lash out at Congress in a letter on Tuesday, accusing Nancy Pelosi of declaring "open war on American democracy."
Despite being invited to appear by Congress, Trump said he had been "deprived of basic Constitutional Due Process from the beginning of this impeachment scam" and "denied the most fundamental rights afforded by the Constitution, including the right to present evidence". 
"More due process was afforded to those accused in the Salem Witch Trials," he wrote, arguing that the House had "cheapened the importance of the very ugly word, impeachment!"
Trump added: "This impeachment represents an unprecedented and unconstitutional abuse of power by Democrat Lawmakers, unequaled in nearly two and a half centuries of American legislative history."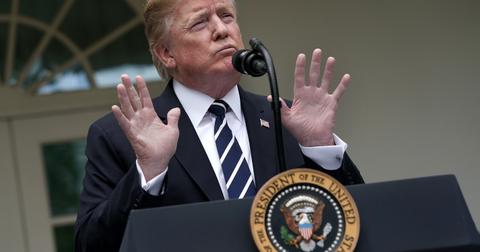 President Trump then railed Nancy Pelosi's claim that she still prays for him despite her disagreements with him by saying: "Even worse than offending the Founding Fathers, you are offending Americans of faith by continually saying you pray for the President when you know this statement is not true, unless it is meant in a negative sense." 
And despite polls showing that the majority of Americans support the impeachment process, Trump added: 
"You apparently have so little respect for the American People that you expect them to believe that you are approaching this impeachment somberly, reservedly, and reluctantly. No intelligent person believes what you are saying." 
In a statement, Pelosi said she had not read the letter in full but had seen "the essence" of it and thought it was "really sick." 
As you can imagine, there have been plenty of responses to the letter online. The Mayor of Salem, Kim Driscoll, suggested that the president should "learn some history." She pointed out that there was no real evidence involved the Salem witch trials, while there was evidence surrounding the House's allegations.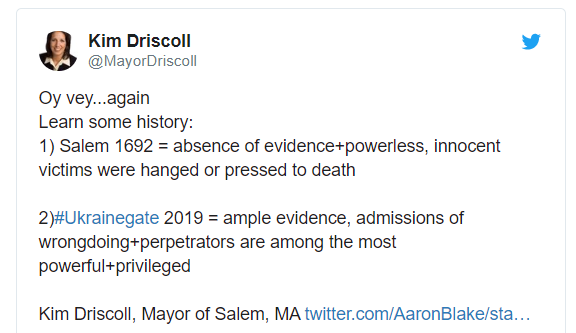 "Holy c**p I just read that letter," another user added. "He should be found guilty for reason of insanity."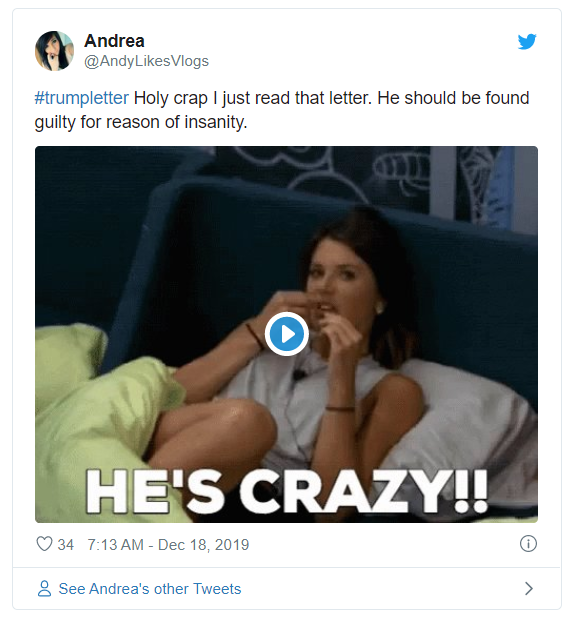 Another added: "The fact that the Trump letter is not seen as an insane, alarming, authoritarian warning about the decay of our political system is a signal of how far norms and expectations have moved in politics and media the last three years."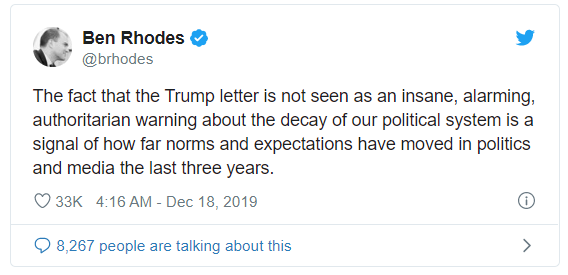 Others were more supportive, with former Arkansas Governor Mike Huckabee writing: "The media is having a stroke over it, but @realDonaldTrump 6 page ltr to Nancy Pelosi is one every American should read. @realDonaldTrump was elected b/c he will fight back against "the elitist ruling class" that despises the rest of us. Thank you @POTUS."