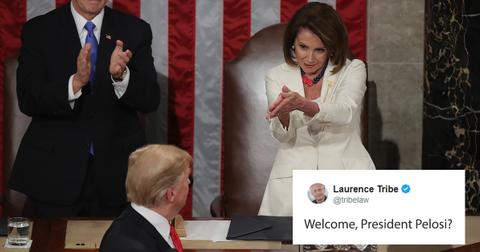 Trump 'threw Pence under the bus' and now 'President Pelosi' is trending
By Mark Pygas
It's been a hectic few days in politics. In case you've missed some of the details, a whistleblower, now identified as a CIA officer, filed a complaint against President Donald Trump after a phone call during which President Trump pushed Ukranian President Volodymyr Zelensky to investigate his leading Democratic political rival, Joe Biden.
The complaint alleges that the transcript of the call was not stored in the usual computer system, but was instead stored on a separate system used for classified information. A transcript of the conversation, released by the White House this week, shows that President Trump did indeed ask Zelensky to investigate largely discredited corruption allegations against Biden and his son Hunter.
Democrats have launched impeachment proceedings against President Donald Trump, alleging that he postponed nearly $400m in military aid to Ukraine to force Zelensky to investigate the allegations. President Trump acknowledges personally blocking the aid but denies that it was to pressure an investigation.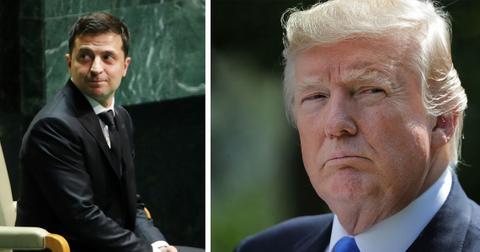 But on Wednesday, things got even more complicated as President Trump seemed to bring Vice President Mike Pence into the picture as well.
"I think you should ask for Vice President Pence's conversation because he had a couple of conversations also," Trump said during his first press conference since impeachment inquiries began.
Trump went on to add that he and Pence would both be exonerated, and called the vice president's conversations with Ukraine "perfect."
The possibility that Vice President Pence might be involved in the situation quickly led to #PresidentPelosi trending on Twitter, with users imagining a future where both Trump and Pence are impeached, and Speaker of the House Nancy Pelosi is named President, as second-in-line for the Presidency.
One user wrote: "America: Where a woman can be president but only if two men get impeached first."
While another added: "If this impeachment scandal takes out Trump and Pence, we won't have to worry about the GOP anymore because all their heads will simultaneously implode during the swearing in of President Pelosi."
"If this ends with President Pelosi, I may never stop laughing," one user added.
Twitter user Amee Vanderpool added: "I can't think of anything more fitting than Trump's presidency being taken away and turned over to a woman after he stole it from one."
Others accused President Trump of throwing Vice President Pence user a bus.
"Suit up, President Pelosi," another added.
One Twitter user concluded: "Welcome, President Pelosi?"