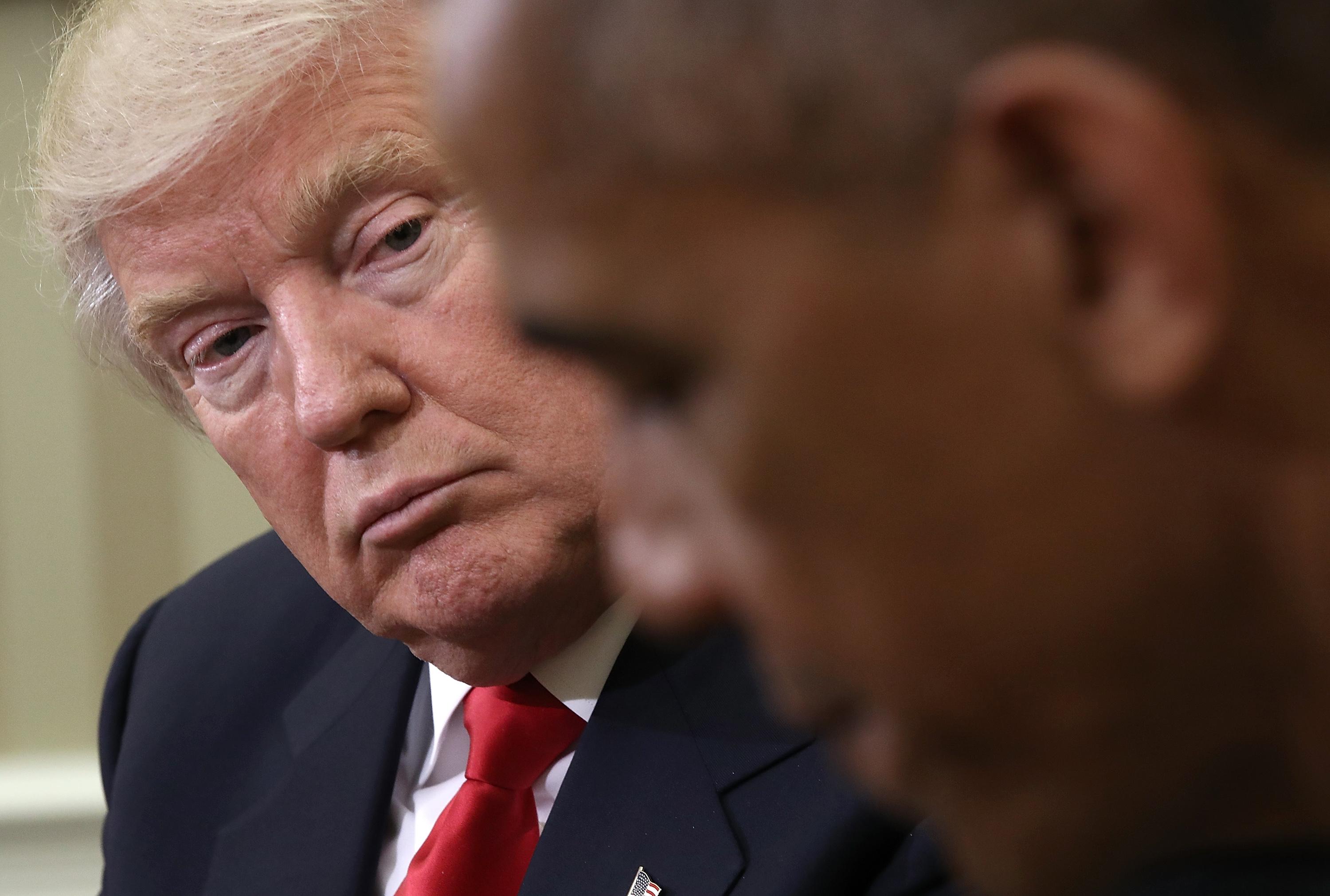 Trump is trying to falsely blame Obama for his slow coronavirus response
By Mark Pygas

Mar. 6 2020, Updated 8:36 a.m. ET
President Donald Trump's response to the coronavirus outbreak has been met with heavy criticism. The outcry began when Trump appointed Vice President Mike Pence as head of a force to deal with the virus. Pence has no medical history, defended smoking and downplayed its health risks, and was accused of enabling an HIV outbreak in Indiana by cutting health funding and refusing to implement needle exchange programs.
Article continues below advertisement
Trump has also been criticized for his 2021 budget. It proposes cutting spending at the Centers for Disease Control and Prevention (CDC) by 16%, as well as a 10% reduction in funding for the Department of Health and Human Services (HHS).
To top it off, the White House has acknowledged that it does not have enough coronavirus test kits after the administration failed to meet its goal of delivering one million this week.
And now, President Trump is trying to pin the blame on Obama. In a press conference, Trump said: "The Obama administration made a decision on testing that turned out to be very detrimental to what we're doing, and we undid that decision a few days ago so that testing can take place in a much more accurate & rapid fashion."
Article continues below advertisement
Pence later clarified the remarks, stating: "The last administration asserted Food and Drug Administration (FDA) jurisdiction over-testing and the development of tests like this. The president changed that on Saturday."
Article continues below advertisement
According to the Washington Post, this statement is false. Glenn Kessler explains that "there was no Obama rule, simply 'guidance' that was never acted on."
When asked what rule Trump and Pence could be referring to, Peter Kyriacopolous, chief policy officer at the Association of Public Health Laboratories, told CNN: "We aren't sure what rule is being referenced."
Article continues below advertisement
He added: "There was an intense interest from FDA to pursue regulation of lab-developed tests during the Obama administration, but it never occurred. FDA did a lot of work on this, but there never was a final rule that came out of all that work."
Instead, many have attributed the delay in test kits to mistakes made by the CDC. Neel Patel of MIT Technology Review explains: "On February 5 the CDC began to send out coronavirus test kits, but many of the kits were soon found to have faulty negative controls (what shows up when coronavirus is absent), caused by contaminated reagents."
Article continues below advertisement
As a result, the kits couldn't be used, and the CDC has only been able to test 1,235 patients as of Thursday. This shortage meant that until recently, tests were reserved for people who had been outside the country in the last two weeks and those who had come into contact with a confirmed case of coronavirus.
Other countries with coronavirus outbreaks, such as China, South Korea, and Italy, have been able to check millions of people for the virus.
Obama did weigh in on coronavirus on Wednesday, though there was no mention of Trump's response.
"Protect yourself and your community from coronavirus with common-sense precautions," Obama wrote. "Wash your hands, stay home when sick, and listen to the CDC and local health authorities. Save the masks for health care workers. Let's stay calm, listen to the experts, and follow the science."