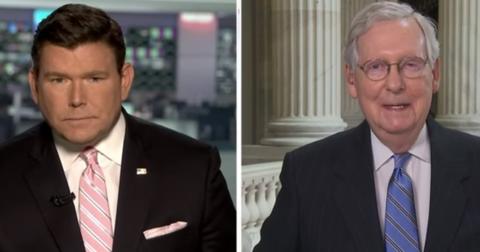 Mitch McConnell admits that Obama did leave Trump with a pandemic plan, says he was 'wrong'
By Mark Pygas

Updated
On Monday, Senate Majority Leader Mitch McConnell criticized Barack Obama after the former president criticized President Trump's handling of the coronavirus pandemic.
President Obama's comments were made during a phone call with 3,000 members of the Obama Alumni Association on Friday, May 7, as the former president encouraged ex-staff members to work for Joe Biden's campaign.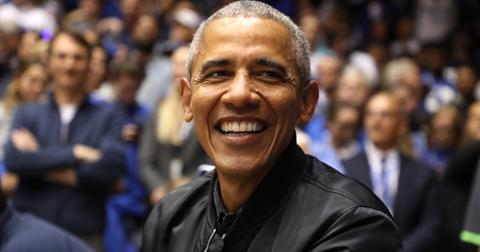 "What we're fighting against is these long-term trends in which being selfish, being tribal, being divided, and seeing others as an enemy — that has become a stronger impulse in American life," Obama said. "And by the way, we're seeing that internationally as well. It's part of the reason why the response to this global crisis has been so anemic and spotty."
"It would have been bad even with the best of governments. It has been an absolute chaotic disaster when that mindset — of 'what's in it for me' and 'to heck with everybody else' — when that mindset is operationalized in our government," he added.
McConnell responded by saying that Obama "should have kept his mouth shut" and claiming that the previous administration had not left President Trump with a plan to tackle pandemics.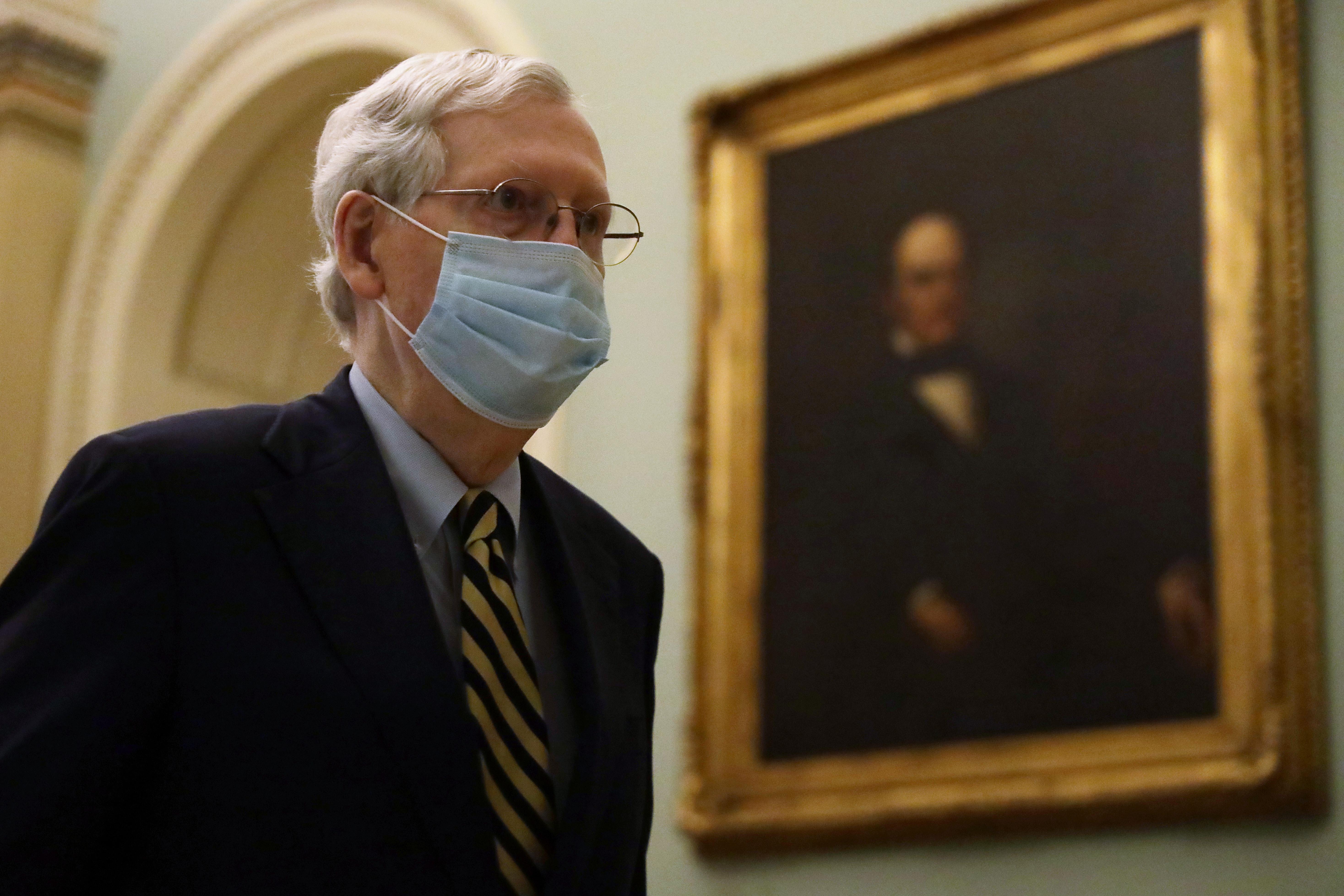 President Trump's daughter-in-law, Lara Trump, told McConnell about the criticism during an online Trump campaign event, according to The Hill. She said that Obama had "slammed" Trump during a private conference call with former members of his administration.
McConnell replied by stating: "I think President Obama should have kept his mouth shut. You know, we know he doesn't like much this administration is doing. That's understandable. But I think it's a little bit classless frankly to critique an administration that comes after you."
McConnell went on to state that that "the Obama administration did not leave to this administration any kind of game plan" for a pandemic," according to Politico.
But as the publication pointed out, the Obama administration had actually developed a 69-page step-by-step playbook on how to fight a pandemic. But according to Politico, the plan was never used despite the Trump administration being told about it in 2017.
Now, McConnell has admitted that he was wrong to say that Obama had not left a plan.
"I was wrong — they did leave behind a plan. So I clearly made a mistake in that regard," McConnell said Thursday during an interview with Fox News' Brett Baier.
Mitch McConnell is backed into a corner and forced to admit he lied about the Obama administration not leaving a pandemic plan, on Fox.pic.twitter.com/dQCNro43XS

— Joshua Potash (@JoshuaPotash) May 14, 2020
"As to whether or not the plan was followed and who's the critic and all the rest, I don't have any observation about that because I don't know enough about the details of that, Brett, to comment on it in any detail," McConnell added.
During the interview, Baier highlighted comments made by Dr. Rick Bright, who led the government agency trying to develop a vaccine until he was removed from his leadership role last month.
Dr. Bright says he was forced out as head of the Biomedical Advanced Research and Development Authority when he pushed back against the Trump administration's decisions about untested coronavirus treatments. Bright's attorney claims that "when he was removed from his position, there was no position that they were actually sending him to."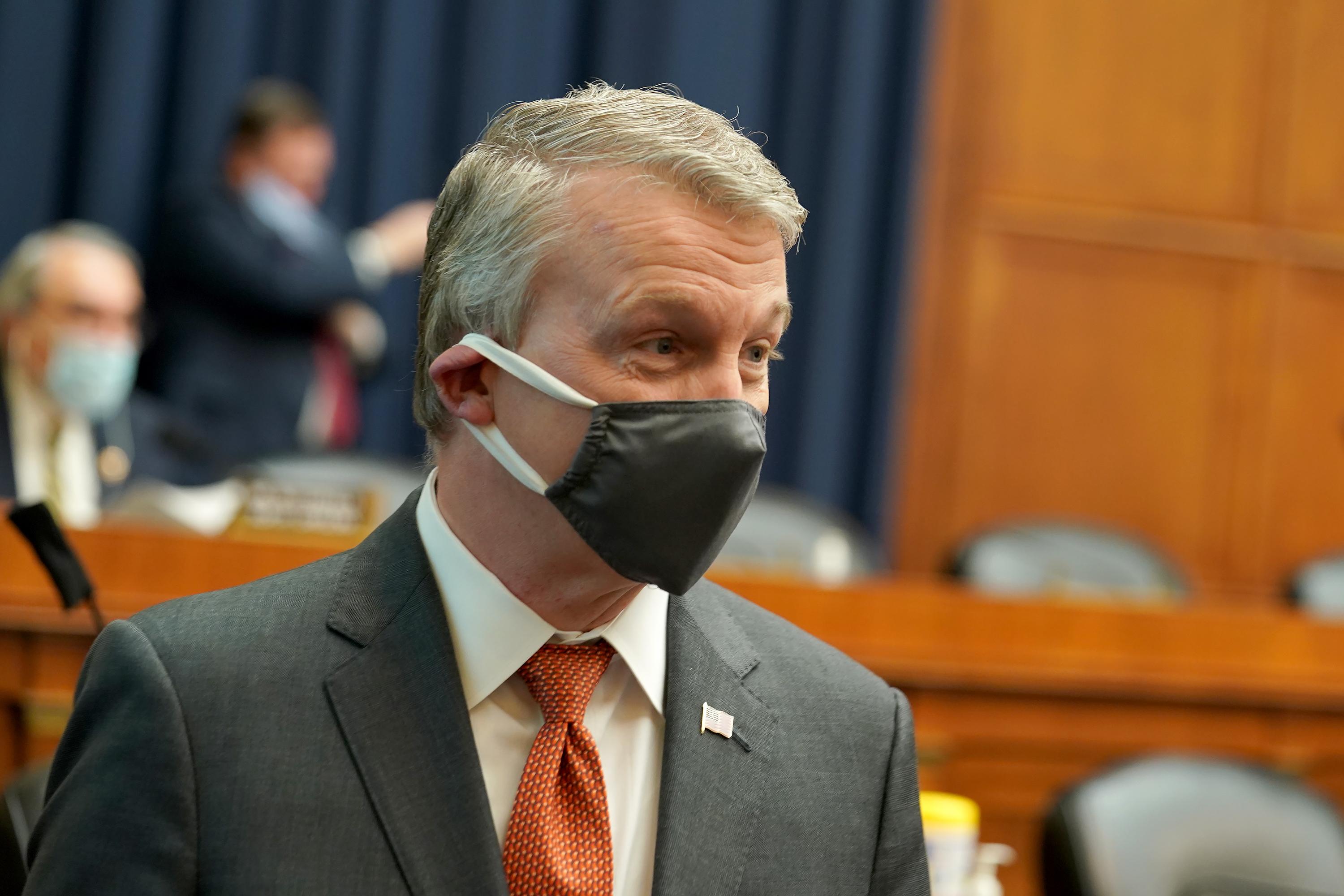 Bright filed a whistleblower complaint earlier this month, before taking medical leave for hypertension. On Thursday, he testified before the House Energy and Commerce Committee.
During his testimony, Dr. Bright claimed that the United States lacked the leadership to execute action plans in the early days of the outbreak.
"I can say that those plans have been in place and it's disappointing they were not pulled out in January of this year and followed. They were not put on the table with a strong leader indicating, 'These are our plans, everyone fall in line, and follow through with this plan,'" he said.
"We don't have a single point of leadership right now for this response. And we don't have a master plan for this response," Bright said at another point.
And in a harrowing message, Dr. Bright stated: "Without clear planning and implementation of the steps that I and other experts have outlined, 2020 will be darkest winter in modern history."
The Department of Health and Human Services slammed Dr. Bright in a statement on Thursday, saying:
"Mr. Bright has not yet shown up for work, but continues to collect his $285,010 salary, while using his taxpayer-funded medical leave to work with partisan attorneys who are politicizing the response to COVID-19."
President Trump called Dr. Bright a "disgruntled employee" before the hearing began.
Trump wrote on Twitter: "I don't know the so-called Whistleblower Rick Bright, never met him or even heard of him, but to me he is a disgruntled employee, not liked or respected by people I spoke to and who, with his attitude, should no longer be working for our government!"
I don't know the so-called Whistleblower Rick Bright, never met him or even heard of him, but to me he is a disgruntled employee, not liked or respected by people I spoke to and who, with his attitude, should no longer be working for our government!

— Donald J. Trump (@realDonaldTrump) May 14, 2020
The best way to prevent contracting or spreading coronavirus is with thorough hand washing and social distancing. If you feel you may be experiencing symptoms of coronavirus, which include persistent cough (usually dry), fever, shortness of breath, and fatigue, please call your doctor before going to get tested. For comprehensive resources and updates, visit the CDC website. If you are experiencing anxiety about the virus, seek out mental health support from your provider or visit NAMI.org.