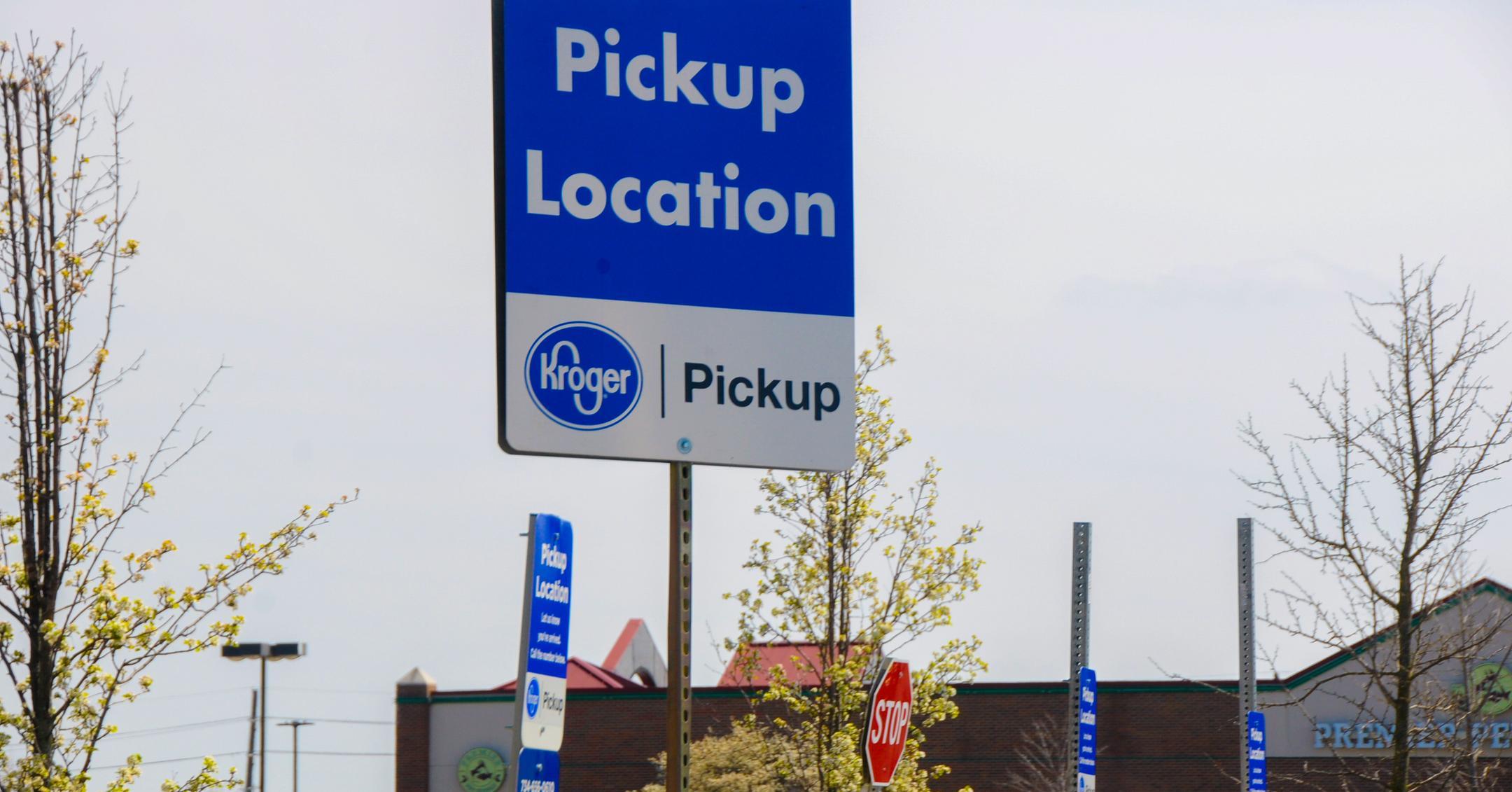 Kroger slammed for demanding employees return extra emergency pay
By Robin Zlotnick

Feb. 8 2021, Updated 7:29 a.m. ET
Kroger, the largest grocery retailer in the U.S., has recently come under fire for a letter it sent in which they demand that workers who'd been mistakenly overpaid for Emergency Pay return hundreds of dollars to the company. Just a reminder that we're in the middle of a deadly global pandemic before we move on.
Article continues below advertisement
The letter was tweeted by @laborseller, and it quickly went viral. It comes from the Kroger Payroll Department and states, "As you may be aware, you were overpaid your Emergency Pay in the gross amount of $461.60 during the time frame of March 1, 2020 to current." Then it lists options for repayment.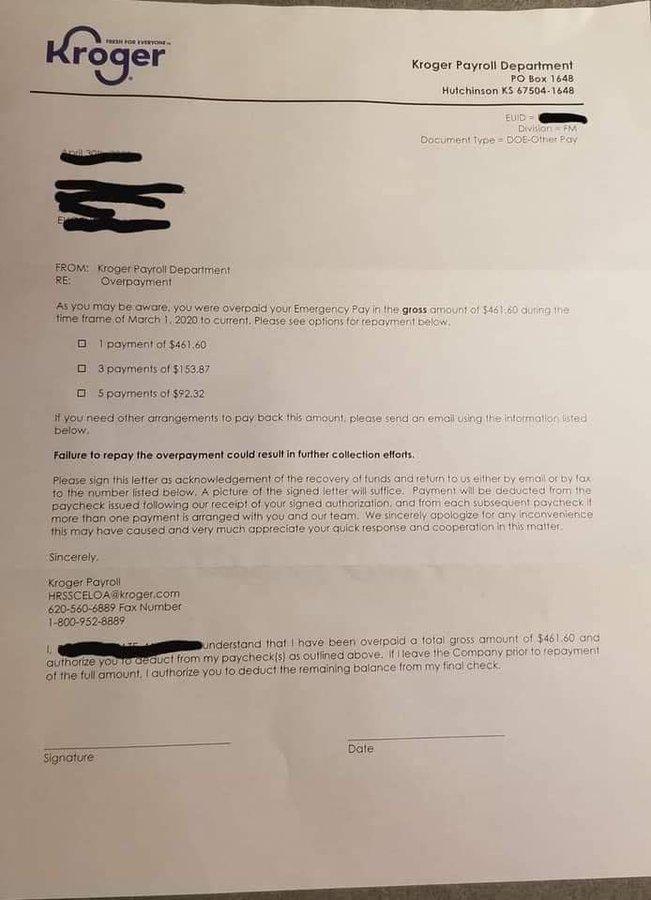 Article continues below advertisement
According to Dissent Magazine, the letter, or one like it, was received by Veronica Copeland, a Kroger employee who took emergency leave at the end of March due to an autoimmune condition. She received two weeks paid, and then she was told to use her vacation time if she needed to remain out.
"They said they were going to pay me the following two weeks," she said. "Well, they kept forgetting. Some other people were getting the pay, but I wasn't, so I kept having to call my manager." Eventually, after weeks of haranguing them, she got the checks.
Article continues below advertisement
She thought that was the end of that. But then she got the letter saying she had been overpaid for her Emergency Pay. She called her union rep because she thought it seemed fishy. "They said, 'Don't sign anything.'"
Veronica soon found out that she wasn't the only one to receive this letter. "I'm off work for the foreseeable future, as long as they will extend my leave," she said. "I don't have any income coming in, so I don't understand where they expect it to come out of. And I have to imagine I'm not the only one in that boat."
Article continues below advertisement
Even if she was actually overpaid by a few hundred dollars, it's wrong (not to mention a PR nightmare) for Kroger to ask for that money back. The company just decided to end its "hero pay" policy of $2 extra per hour, even though the pandemic is far from over and their employees are still risking their lives every day.
Article continues below advertisement
"If it's dangerous enough that you have to require them to wear masks, why wouldn't you continue that extra pay? It is only $2 an hour, Kroger," Veronica said.
The other infuriating thing is that Kroger is doing pretty well in the pandemic. "Its stock is up and the company projects continued growth," according to Dissent Magazine. The company (and its CEO) is making a huge amount of money.
And by huge, I mean that it made $121.6 billion last year, according to its public filings. The powers that be just don't want to distribute that wealth to its employees on the front line.
Article continues below advertisement
In case you still think Kroger is justified in squeezing a few hundred dollars out of some of their struggling employees, remember that Kroger isn't just Kroger. Kroger operates stores under the Kroger name, sure, but also Ralph's, Dillons, Smith's King Soopers, Fred Meyer, Food 4 Less, and many more. You might have Kroger products in your house right now, even if you don't know it.
Article continues below advertisement
The fact that this multibillion-dollar company is demanding employees return a few hundred dollars when it's already taken away hero pay and made it extremely difficult to take time off? Not a good look.
Kroger isn't protecting its workers, either. "I've talked to several of my coworkers," Veronica said. "They are terrified every day because they still can't get a lot of the customers to adhere to the rules. Management won't be forceful enough with customers. They don't want to offend any customers. It is really unfair that they're taking away that little but of extra pay they're getting." Kroger can afford to do better for its employees. It should.