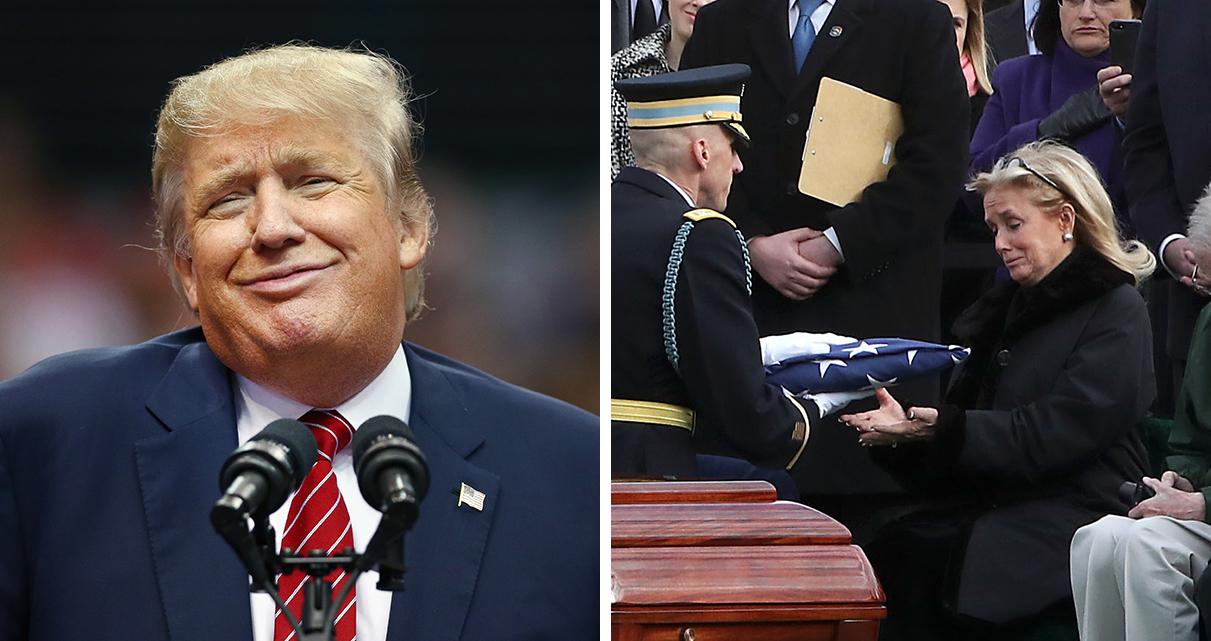 Trump implies that Debbie Dingell's husband went to hell after she voted to impeach
By Mark Pygas

Dec. 19 2019, Updated 11:06 a.m. ET
The House of Representatives impeached president Donald Trump on Wednesday. The vote passed 230 votes to 197, almost entirely on party lines. Only two Democrats voted against the move, New Jersey's Jeff Van Drew and Minnesota's Collin Peterson. 
Article continues below advertisement
Trump becomes the third US president in history to be impeached by the House, and will now face a trial in the Republican-controlled Senate.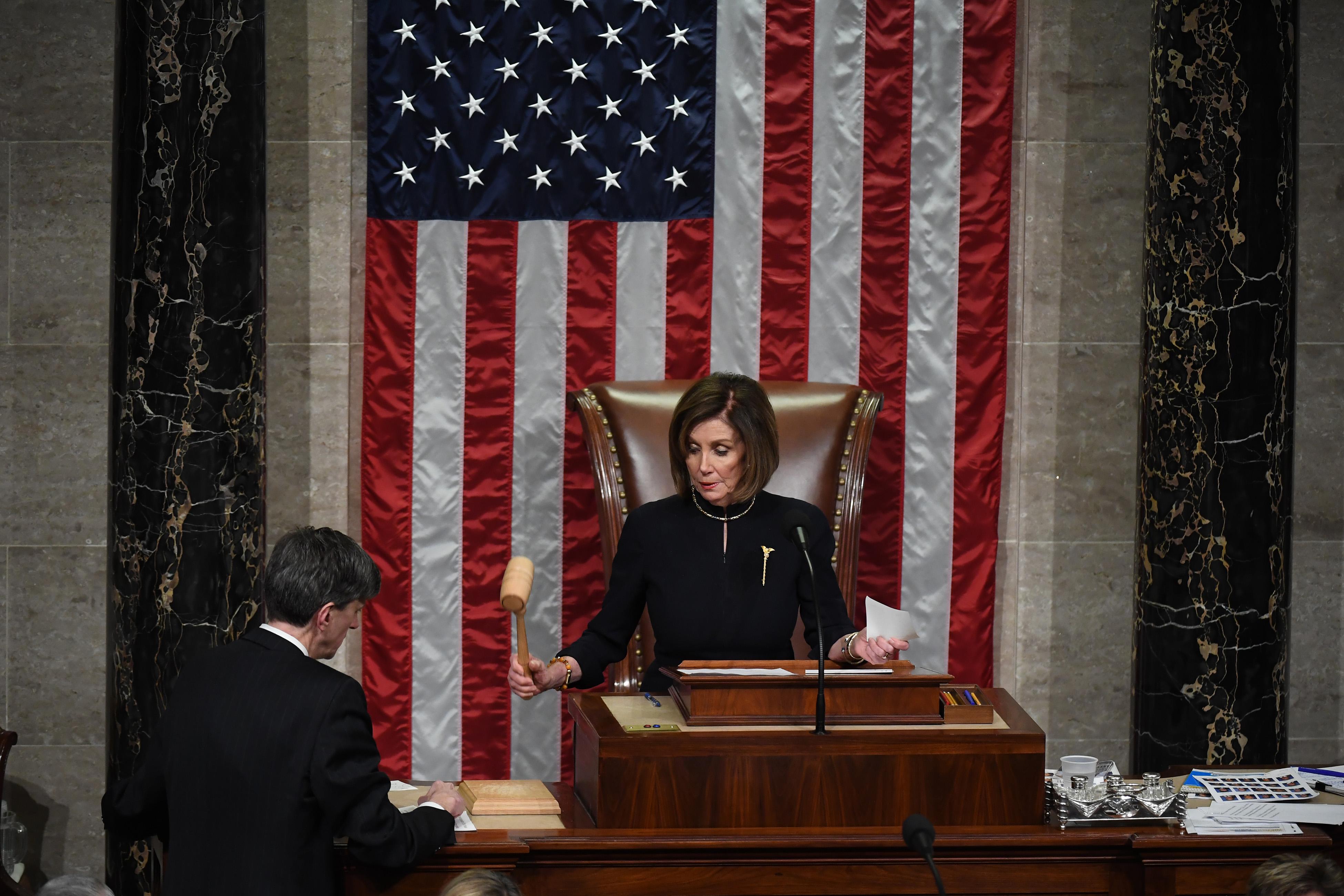 Article continues below advertisement
The drama of the last few months began when a whistleblower accused President Trump of asking Ukranian President Zelensky to investigate Joe Biden's son in a phone call. In return for an investigation, it is alleged that Ukrainian President Volodymyr Zelensky would get a visit to the White House.  
Democrats also allege that Trump postponed nearly $400m in military aid to Ukraine to force Zelensky to launch the investigations. 
They also accuse President Trump of resisting the impeachment process by preventing key aides from testifying before the House of Representatives and declining to appear himself. 
Article continues below advertisement
Trump was at a rally when the vote passed, and used the opportunity to attack Democrats. But he's being criticized by many after he seemed to imply that the late Rep. John Dingell went to hell after his wife, Rep. Debbie Dingell (D-Mich.), voted in favor of impeachment.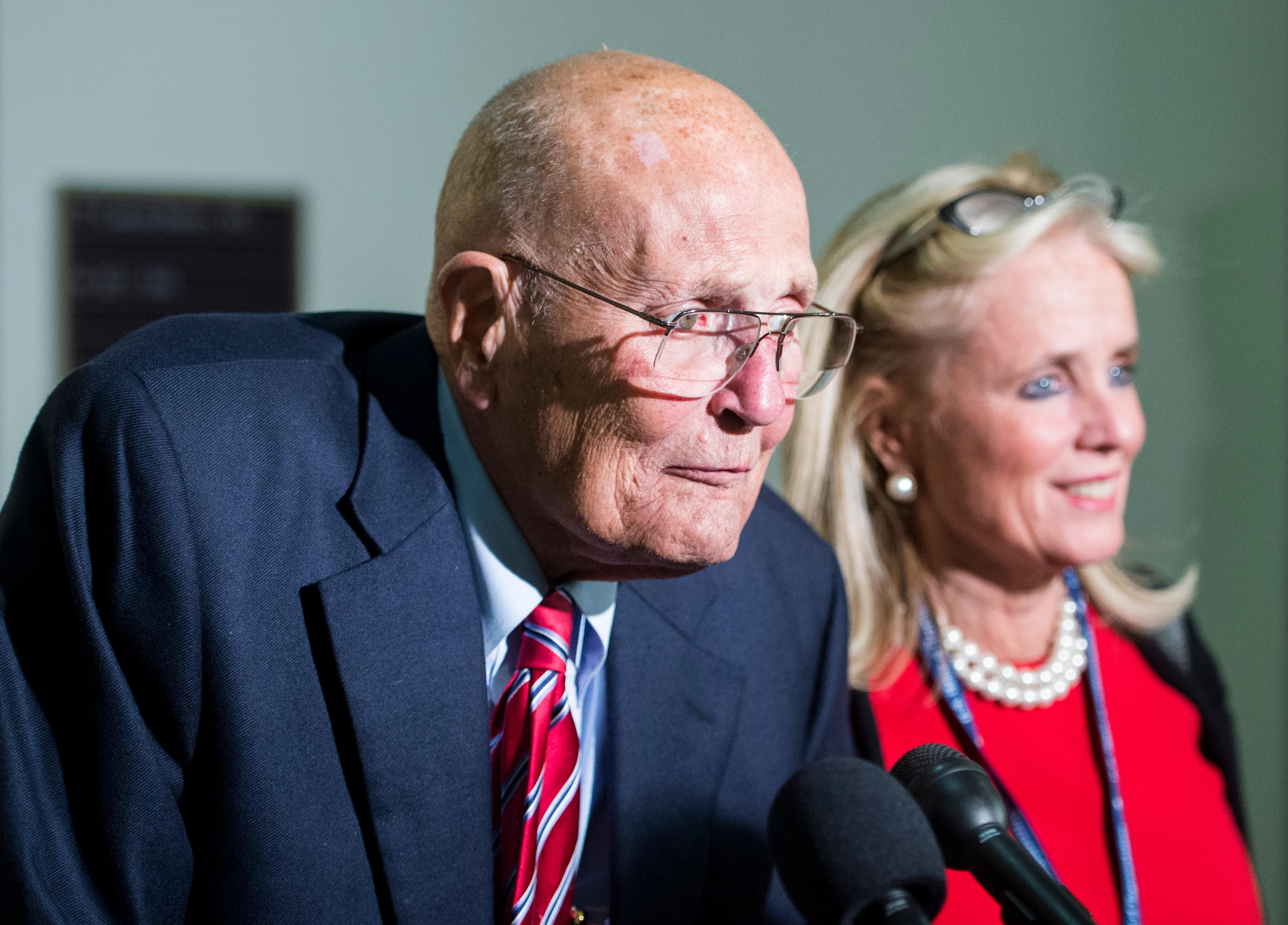 Article continues below advertisement
Trump said he was surprised that the congresswoman had voted to impeach even though he gave John Dingell "A-plus treatment" during his memorial services. He went on to say that while he did not expect anything in return, he was surprised because Dingell thanked him in a phone call. 
Trump explained: "So she calls me up: 'It's the nicest thing that's ever happened, thank you so much. John would be so thrilled. He's looking down.' … I said, 'That's okay. Don't worry about it.'" 
He then went on to add: "Maybe he's looking up, I don't know." 
Article continues below advertisement
The response from the audience in Dingell's home state of Michigan was mixed, with some groaning and others cheering. Trump then quickly added, "But let's assume he's looking down." 
Dingell responded to the implication in a tweet, writing: 
"Mr. President, let's set politics aside. My husband earned all his accolades after a lifetime of service. I'm preparing for the first holiday season without the man I love. You brought me down in a way you can never imagine and your hurtful words just made my healing much harder."
Article continues below advertisement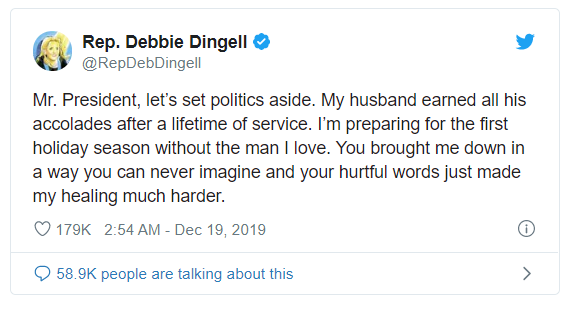 President Trump had previously brought up John Dingell's funeral while attacking the Congresswoman on Saturday. 
"The last time I spoke to Debbie Dingell was her call thanking me for granting top memorial and funeral service honors for her then just departed husband, long-time Congressman John Dingell," Trump tweeted on Saturday. "Now I watch her ripping me as part of the Democrats Impeachment Hoax. Really pathetic!" 
Article continues below advertisement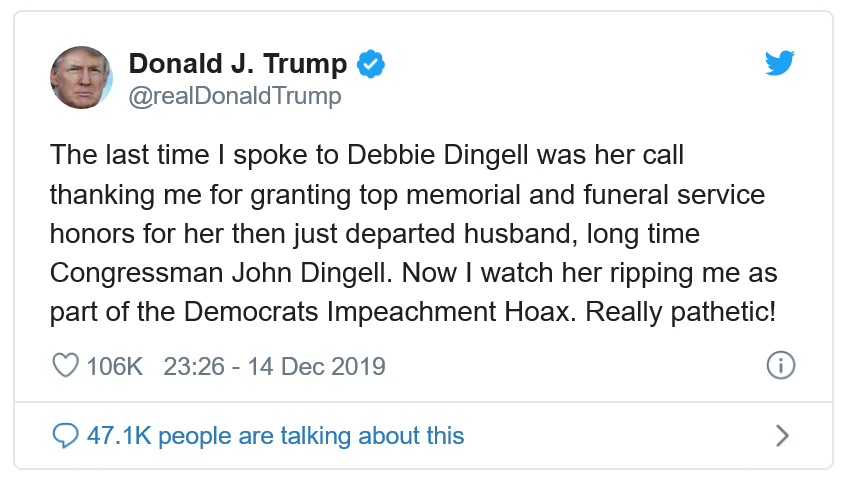 At the time, Dingell told CNN: 
"It really felt awful, you want to know the truth. I'm already missing him. I was very grateful for his call, he really did care about my loss," Dingell said of Trump. "And so it really hurt. To say to you that that didn't shake me and didn't bother me would be a lie." 
Article continues below advertisement
Unsurprisingly, the remarks earned widespread criticism on social media. With one user writing: "Debbie Dingell deserves much better than Trump's cruel attack. Yet she responded to the President with such class."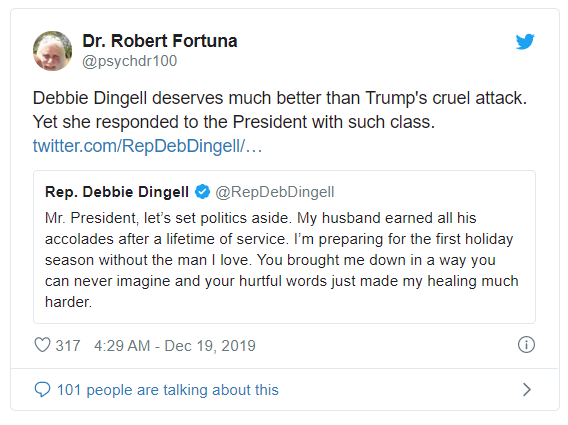 Article continues below advertisement
Another added: "Michigan resident here. I grew up in John Dingell's district. People revere him here. Insulting Rep Debbie Dingell is an affront to Michigan voters, classless and sexist. Trump is a small, petty man."