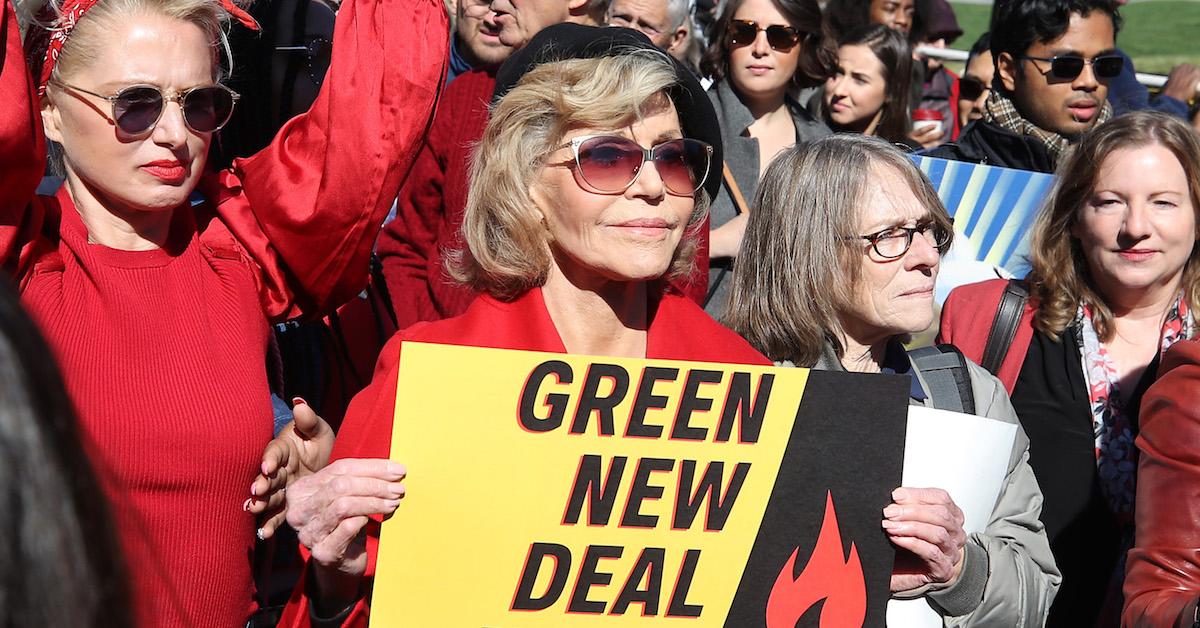 Why eco warrior Jane Fonda just quit shopping
By Sophie Hirsh

Nov. 19 2019, Updated 3:15 p.m. ET
Article continues below advertisement
Every Friday for the past month, Jane Fonda (along with a different roster of famous friends each week) has protested on the steps of the U.S. Capitol in Washington, D.C. — and each time, she has been arrested. And during one of her recent Fire Drill Fridays appearances, Fonda made a pretty interesting declaration: She has quit shopping.
"You see this coat?" Fonda asked her audience, gesturing to her fabulous red peacoat, as seen in a YouTube video. "I needed something red, and so I went out and found this coat on sale. This is the last article of clothing that I'm gonna ever buy."
Article continues below advertisement
She continued her speech by crediting 16-year-old Greta Thunberg for inspiring her to quit her shopping habit.
"Greta has also made me think a lot about consumerism, and I grew up when consumerism didn't have such a strangle over us," Fonda said to the small crowd gathered around her. "So when I talk to people about, 'We don't really need to keep shopping, we shouldn't look to shopping for our identity, we just don't need more stuff,' then I have to walk the talk too. I'm not buying anymore clothes," she declared. Taking a pause, she added with a chuckle: "It'll give me a lot of free time!"
Article continues below advertisement
Greta participates in "shop stop," which means she abstains from buying new things unless it's an absolute necessity, as she recently explained on The Ellen DeGeneres Show. Swearing off new clothes (and other new items) is a great way to lower your environmental impact. According to data shared by the UN, the fashion industry produces 10 percent of global carbon emissions and 20 percent of global wastewater; additionally, every second, enough textiles to fill an entire garbage truck are incinerated or landfilled.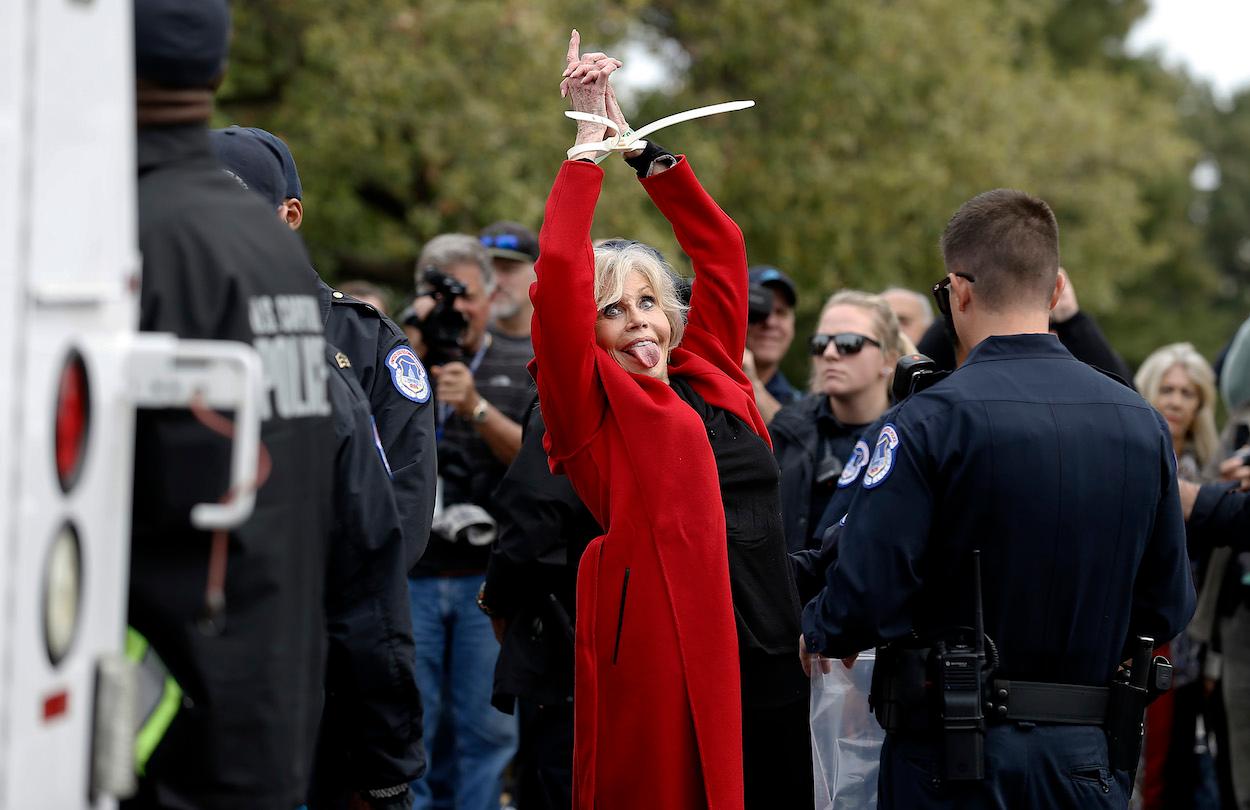 Article continues below advertisement
"I'm inspired by @GretaThunberg and the young people who came out in unprecedented numbers, behaving like the mature adults in the room," Fonda, wrote in an Instagram post teasing Fire Drill Fridays on Sept. 21. "Greta has called on us to get out of our comfort zones, stop business as usual and start behaving like we're in a crisis, like our house is on fire...because it is. So I'm moving to DC to take more direct action. Stay tuned."
Since making the move to D.C., Fonda has been arrested every Friday after standing on the Capitol steps and demanding a Green New Deal from the U.S. government. By staging these protests and quitting shopping, Fonda makes it clear that she is taking the climate crisis very seriously — hopefully she will inspire others to do the same.