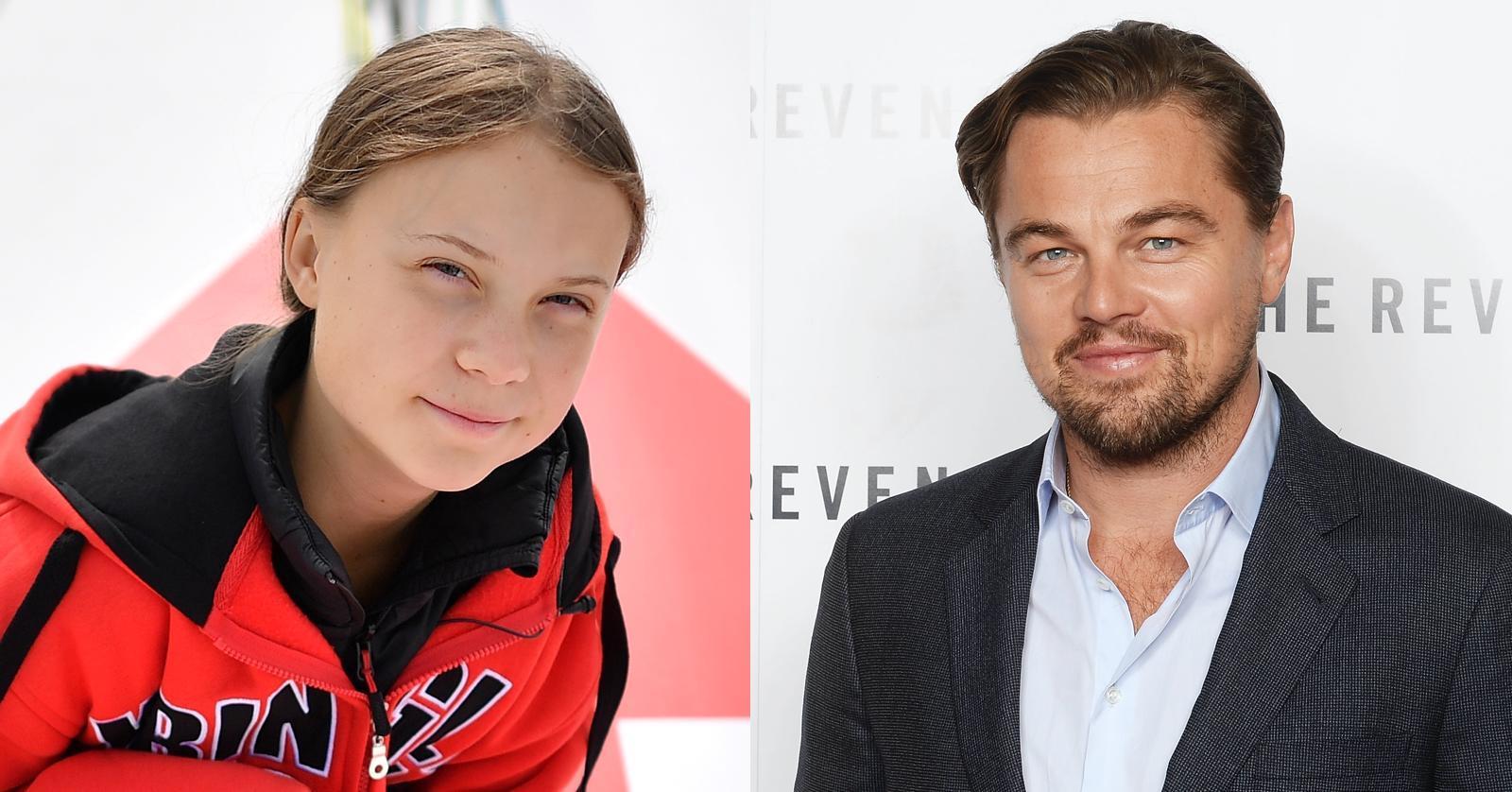 Greta Thunberg and Leonardo DiCaprio finally meet and share candid photo together: "Greta is a leader of our time"
By Sophie Hirsh

Nov. 1 2019, Updated 3:21 p.m. ET
Actor and environmental activist Leonardo DiCaprio has been a fan of Greta Thunberg ever since she began her Fridays for Future protests in August 2018. He's even posted on social media praising the 16-year-old many times over the past year. But this week, the pair finally met, and Leo shared a few photos — as well as a heartfelt reflection — of their meeting on social media.
Article continues below advertisement
"There are few times in human history where voices are amplified at such pivotal moments and in such transformational ways – but Greta Thunberg has become a leader of our time," Leo wrote on Facebook and Instagram. "History will judge us for what we do today to help guarantee that future generations can enjoy the same livable planet that we have so clearly taken for granted. I hope that Greta's message is a wake-up call to world leaders everywhere that the time for inaction is over."
The actor then explained how Greta has provided him with a sense of hope for the future, and that the duo plans to support each other during this fight for the Earth. "It is because of Greta, and young activists everywhere that I am optimistic about what the future holds," Leo continued. "It was an honor to spend time with Greta. She and I have made a commitment to support one another, in hopes of securing a brighter future for our planet." He then added the hashtags #FridaysforFuture and #ClimateStrike, showing his support of Greta's movement.
Article continues below advertisement
He posted the caption alongside two photos from their meeting. In the images, they're sitting outside, basking in the golden hour — in the first shot, they are both smirking at the camera; the second shot is a bit more candid, with them smiling widely.
Article continues below advertisement
It makes sense that the two finally crossed paths this week, as Greta is currently visiting California as part of her activism tour of the Americas. In August, the teenager arrived in New York City after spending two weeks sailing across the Atlantic Ocean from Europe on a zero-emission boat. Greta does not fly on planes due to their high carbon emissions (perhaps she had a word with Leo about his private jet use), so during her time in North and South America, she is traveling to as many places as possible to fight for protections to the planet.
Article continues below advertisement
This week, it was announced that December's annual COP25 summit was being moved from Santiago, Chile to Madrid, Spain. Greta had planned to slowly make her way to Santiago, and stay in the Americas for at least nine months — but now, the 16-year-old is asking the public for help in getting her back to Europe this month sans airplane. Perhaps her new buddy Leo will have a solution.