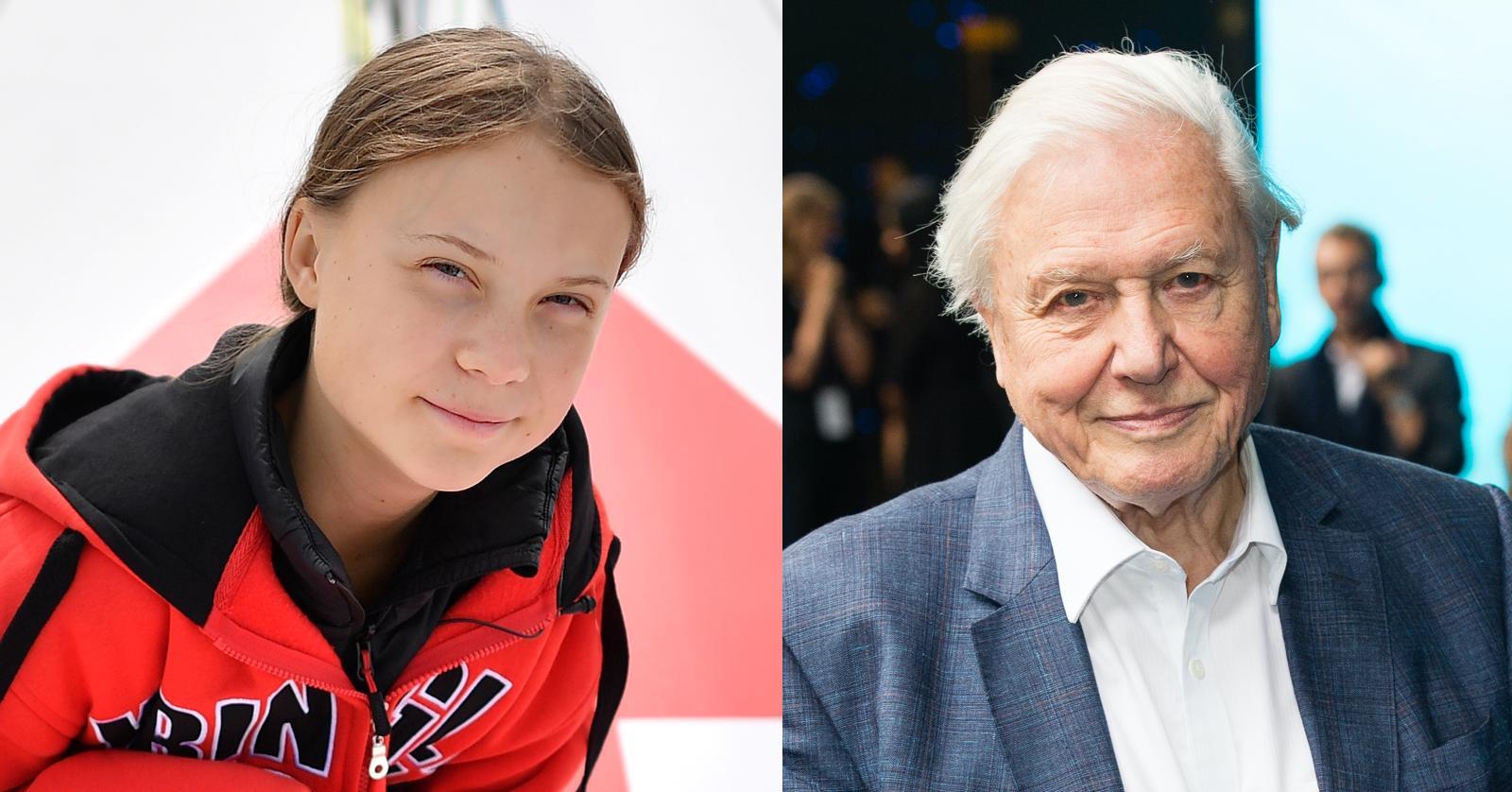 David Attenborough defends Greta Thunberg against her haters
By Sophie Hirsh

Oct. 21 2019, Updated 4:30 p.m. ET
Article continues below advertisement
Notably, Sir David Attenborough recently made a few comments defending the dedicated teenager while promoting his upcoming BBC Earth program Seven Worlds, One Planet. And at 93 years old — that's 77 years older than Greta — Attenborough knows a thing or two about fighting to protect the Earth.
"Greta Thunberg is there because of her passion, her insight and her concern about the future," the 93-year-old historian said, the Huffington Post reported. "She's a political person, she's not a broadcasting person." This comment is likely a response to Good Morning Britain host Piers Morgan, who made headlines earlier this month tweeting that Greta has "abused loads of adults [and] terrified millions of children," and criticized her for being "melodramatic" when talking about the climate crisis. *Cue eye roll.*
Article continues below advertisement
"There's something I felt very uncomfortable watching it yesterday. It was all a bit melodramatic, end of the world, apocalyptic," Morgan said about Greta's UN speech, according to Metro. "I wonder the impact she's now having on young people around the world watching this who must be thinking, 'Oh my god, the world is literally about to end.' It's not about to end."
Article continues below advertisement
"I don't want millions, if not billions, of young people watching Greta do that kind of speech and genuinely think the planet is literally about to end, because it isn't," Morgan continued. "So climate change is serious, it should be dealt with, it's an important issue, but it's not end of the world stuff in the way she's portraying it, in my opinion."
Article continues below advertisement
Attenborough also noted that he receives plenty of flack for working to protect the environment well into his 90s. "Making programs like this, I've been doing it for a long time, and I'm sure a hell of a lot of young people are saying, 'For God's sake, why doesn't he move over? Give another person a chance', but anyway there I am," he said, as per the Huffington Post. Attenborough's latest special Seven Worlds, One Planet debuts on the BBC on Oct. 27.
Article continues below advertisement
That statement shows that no matter how successful or experienced you are, there will always be people there to criticize you. Greta seems resilient enough to ignore the haters, which is definitely a good thing, considering how much of a difference she has made in the past 14 months.
In August 2018, when she was just 15, Greta skipped school to sit outside the Swedish parliament in her first school strike for the climate. Others slowly began to join her, and now, millions of students from all over the world have participated in the movement, which is known as Fridays for Future.
It's safe to say that Greta is not affected too much by what others think of her — but I have to imagine that being defended by someone as legendary as Sir David Attenborough would make her smile.