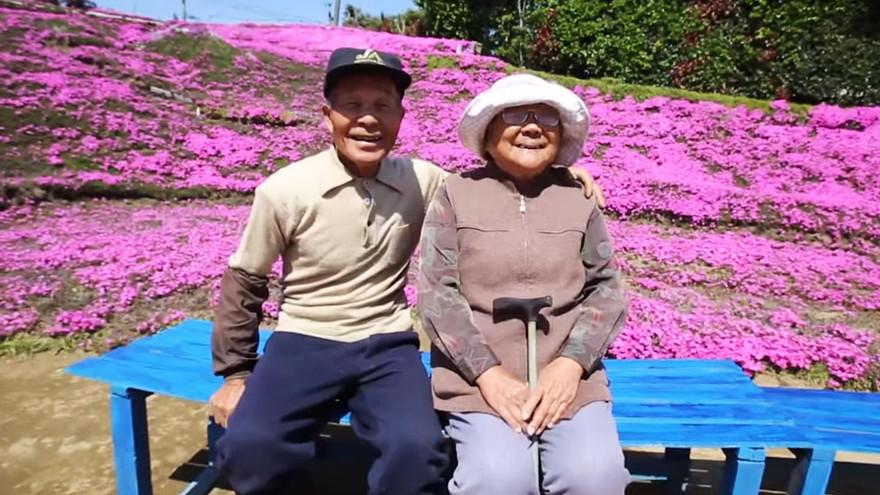 Husband spends years planting thousands of fragrant flowers for his blind wife
By Fino Menezes

Updated
LOVING HUSBAND QUIT FARMING TO GROW A FLOWER GARDEN FOR HIS BLIND WIFE
The shibazakura is in full bloom in the garden of Toshiyuki Kuroki's house in Shintomi-cho, Miyazaki Prefecture. On many days, up to 7,000 people come to see the bright pink flowers. 
Twenty-five years ago, his wife, Yasuko, went blind due to diabetes and lost her lust for life. Toshiyuki filled the garden with the shibazakura he had seen at his elder sister's house, and swore to cheer up his wife. 
He stopped dairy farming and concentrated on the garden. He cut down 300 cedar trees and dug up their roots. The hill was sculpted and arranged on a gentle slope, and seedlings were raised and planted. The site is about 1,000 square meters.
The garden has increased little by little every year.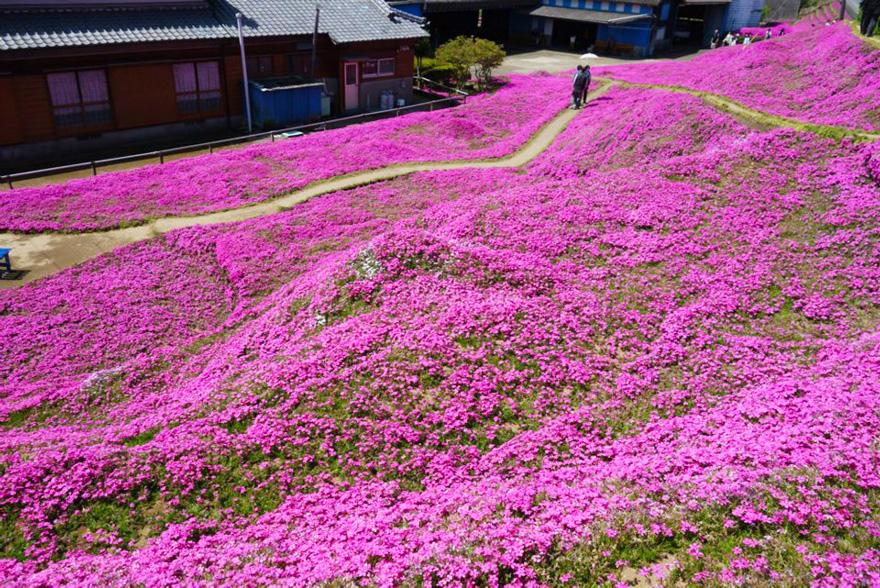 Toshiyuki Kuroki and his wife Yasuko moved to this dairy farm shortly after they got married in 1956.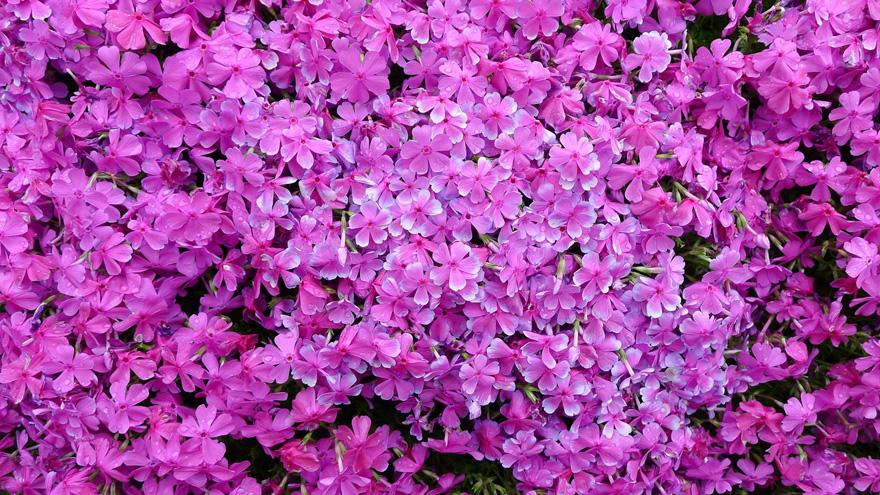 They raised two children and lived a contented life until something went wrong with Mrs. Kuroki's sight.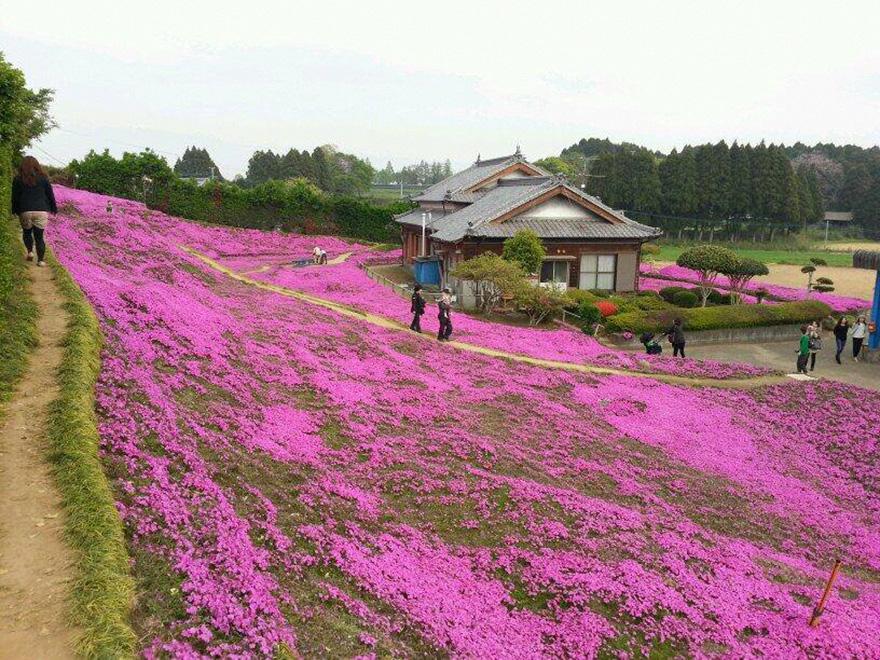 Within days Yasuko was blind due to complications related to diabetes.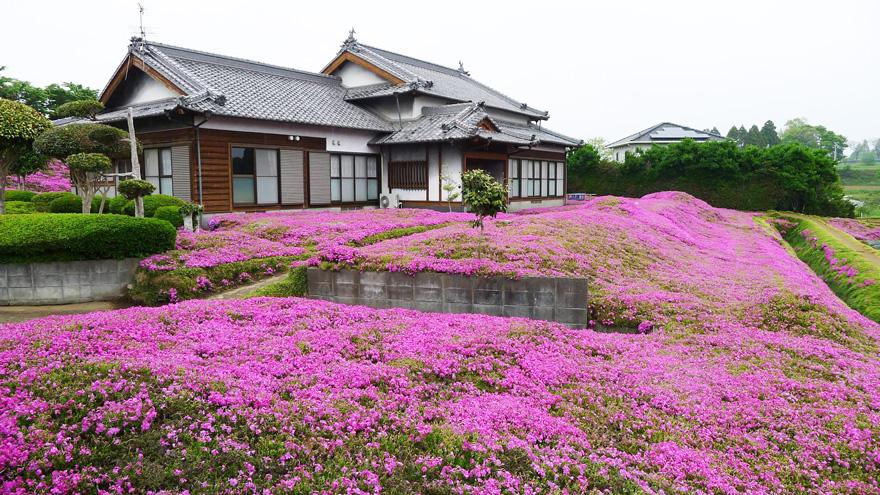 This caused depression and Yasuko began to withdraw and stay indoors.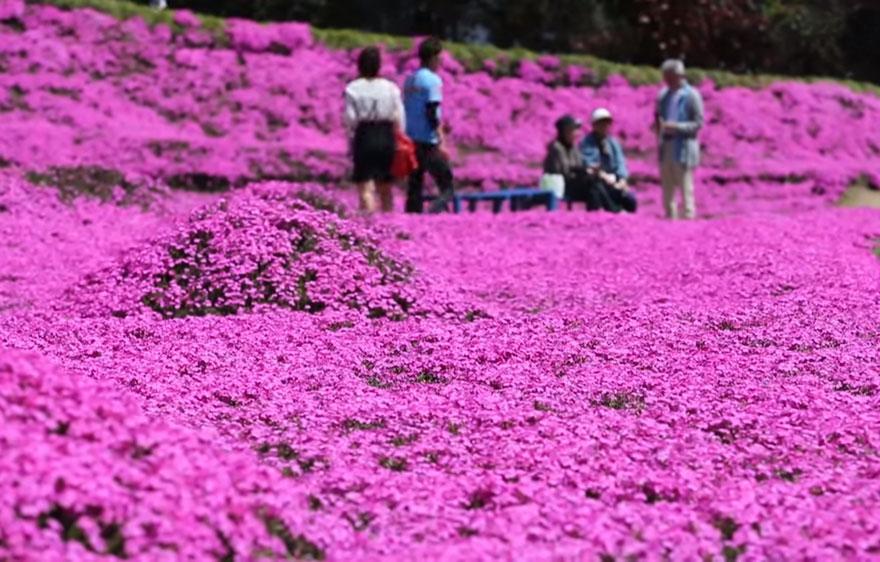 Concerned for his wife's welfare, Mr. Kuroki searched for an antidote.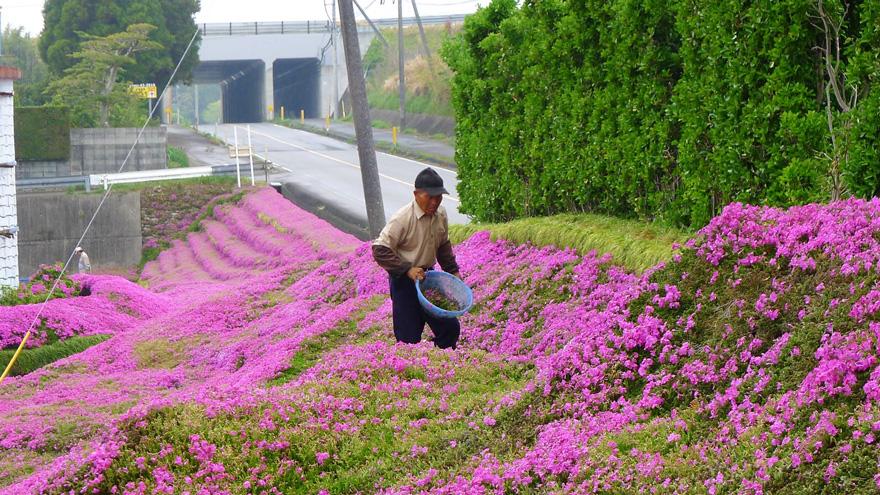 And he began to plant flowers...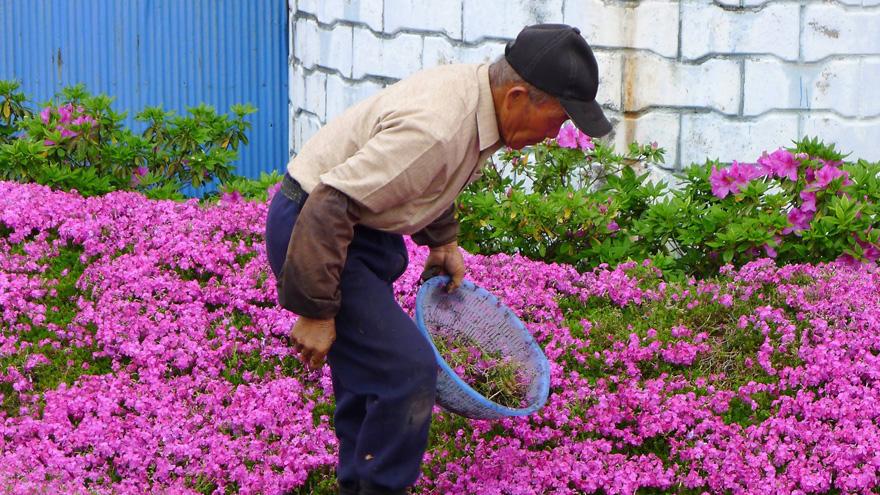 Thousands of fragrant flowers...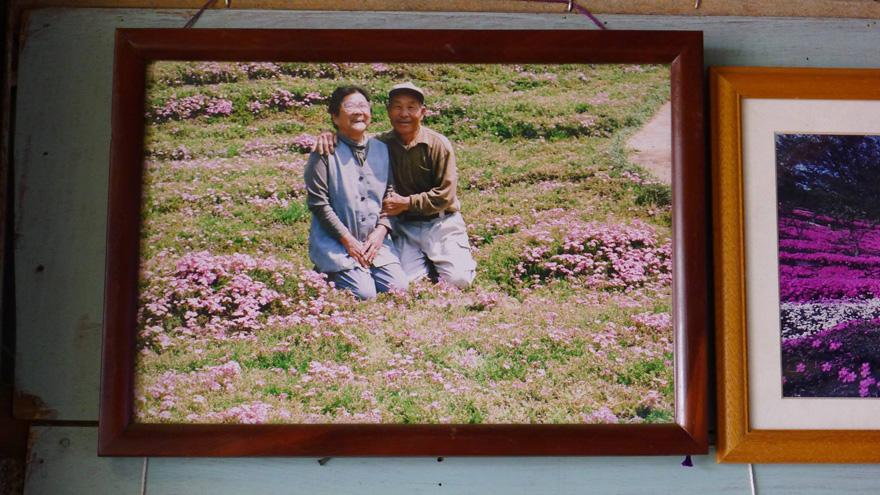 Mrs. Kuroki began to emerge from her shell to enjoy the garden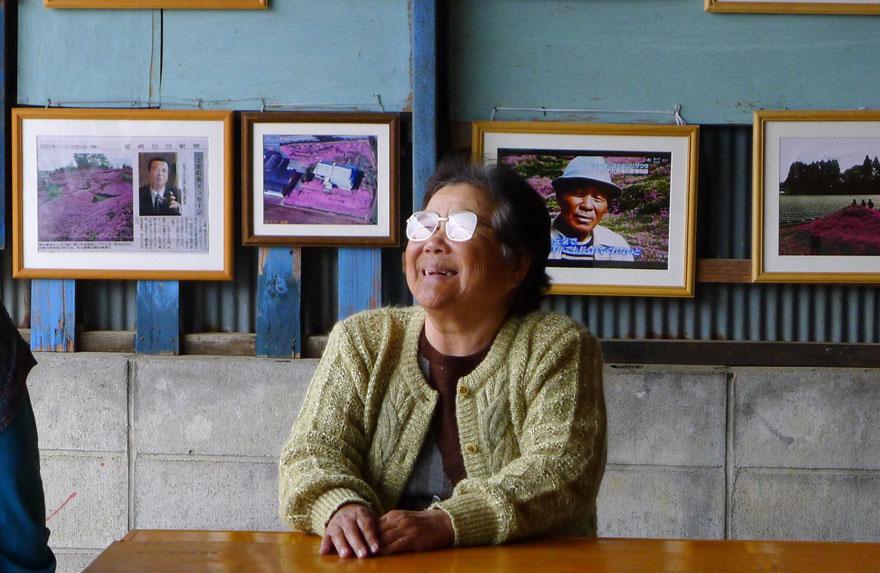 Now Mrs. Kuroki is Happy with her sweet-smelling garden and doting husband