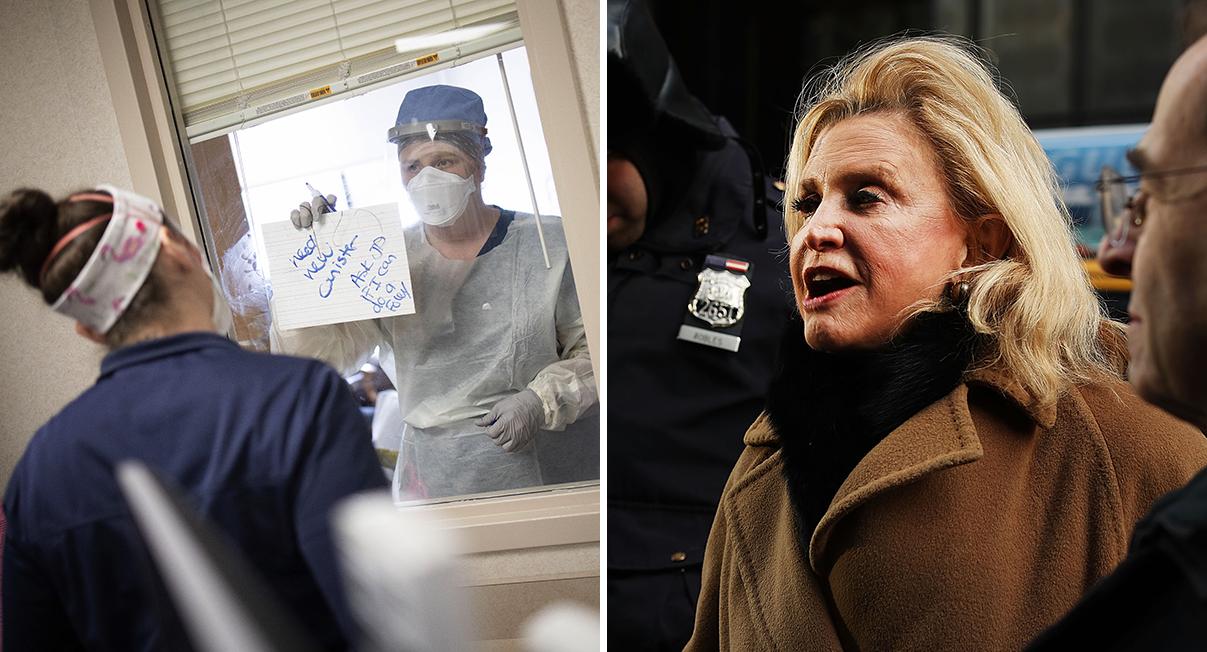 Healthcare workers could get student loans forgiven in new bill
By Mark Pygas

May. 6 2020, Updated 8:34 a.m. ET
Nurses, doctors, and other healthcare workers on the front line of the battle against coronavirus could get their student loans completely forgiven as thanks for their service.
Article continues below advertisement
Rep. Carolyn Maloney of New York announced a bill on Tuesday that would give forgive public and private student loans for healthcare workers. During a call with the press, Maloney explained that the legislation would forgive loans incurred for medical school or other professional education, and have "absolutely no cap."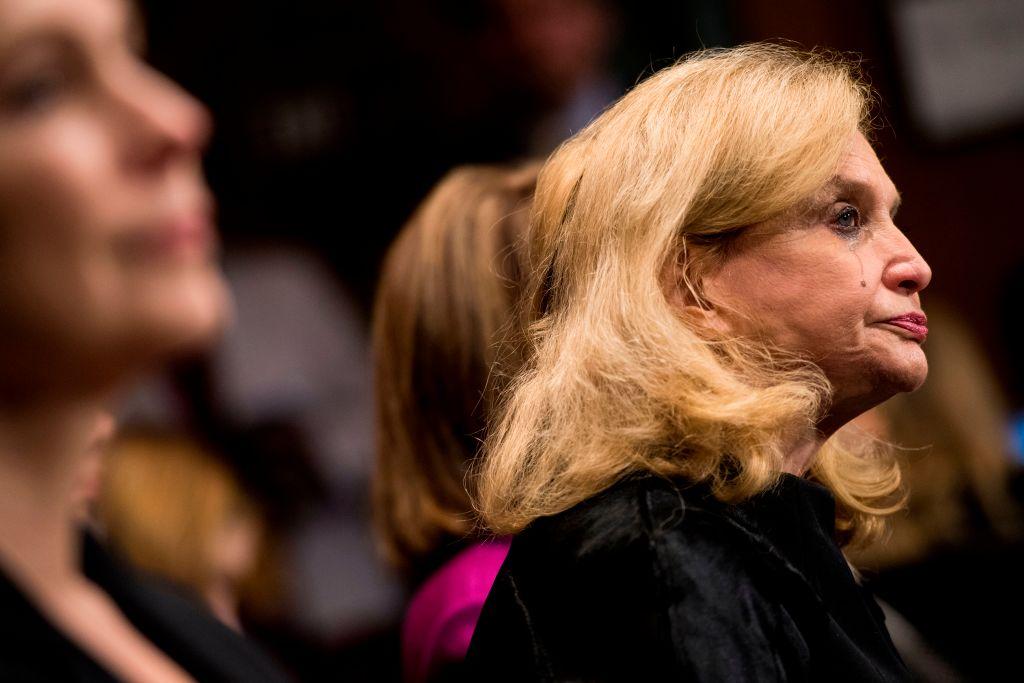 Article continues below advertisement
Maloney explained that a special commission would decide which workers qualify, but added that she believes all workers combating coronavirus should have their loans relieved. The bill would also apply to those working on treatments and vaccines for the virus.
"We should do more than thanking them," Maloney said. She likened the response of healthcare workers to that of first responders in the aftermath of the 9/11 attacks.
While some House Democrats have proposed student loan forgiveness for all Americans during the coronavirus pandemic, Maloney believes that targeted relief to healthcare workers would be easier to pass.
Article continues below advertisement
"Frontline health workers are delivering care to the sickest patients and putting their own safety at great risk in order to keep doing their jobs," Maloney said in a statement. "And in return, I believe that we have an obligation to ensure that they are relieved of the debt they incurred to train for this critical work – in graduate degree programs or other professional certification."
"Health care workers are worrying about their own health and how it will affect their families. They should not have to worry about their financial security after the crisis has passed. That is a burden that we can lift right now. And this bill will do that. It will help take care of the people taking care of all of us."  
Article continues below advertisement
The bill also has the support of those in the medical field. Eileen Sullivan-Marx, Dean of the NYU Rory Meyers College of Nursing and President of the American Academy of Nursing, said: 
"Nurses and other health care professionals are our most valuable resource in fighting COVID-19. As these frontline workers heroically provide care at the bedside of critically ill patients, their service should be recognized. Graduate student loan forgiveness would alleviate their financial burdens and acknowledge their sacrifice during this unprecedented time." 
Article continues below advertisement
Dr. Augustine M.K. Choi, of the Stephen and Suzanne Weiss Dean of Weill Cornell Medicine, added: 
"Our doctors are heroically serving on the front lines of the COVID-19 crisis, selflessly committed every day to provide exemplary, compassionate care to patients who need it the most."
"Their dedication comes with personal sacrifice, and I applaud Congresswoman Maloney for introducing this important piece of legislation to financially assist these healthcare heroes. Congresswoman Maloney's proposal to eliminate graduate education debt for these frontline healthcare workers directly supports their well-being as they fight this pandemic." 
Article continues below advertisement
Maloney's proposal isn't the only bill that would benefit essential workers. Senate Minority Leader Chuck Schumer and other Senate Democrats are proposing hazard payments for essential workers, which would amount to a $13-per-hour raise to workers on the front line. Most of the money would go to lower-paid workers, with a $25,000 bonus cap for those earning less than $200,000 a year. Those earning over $200,000 a year could receive a total bonus of $5,000.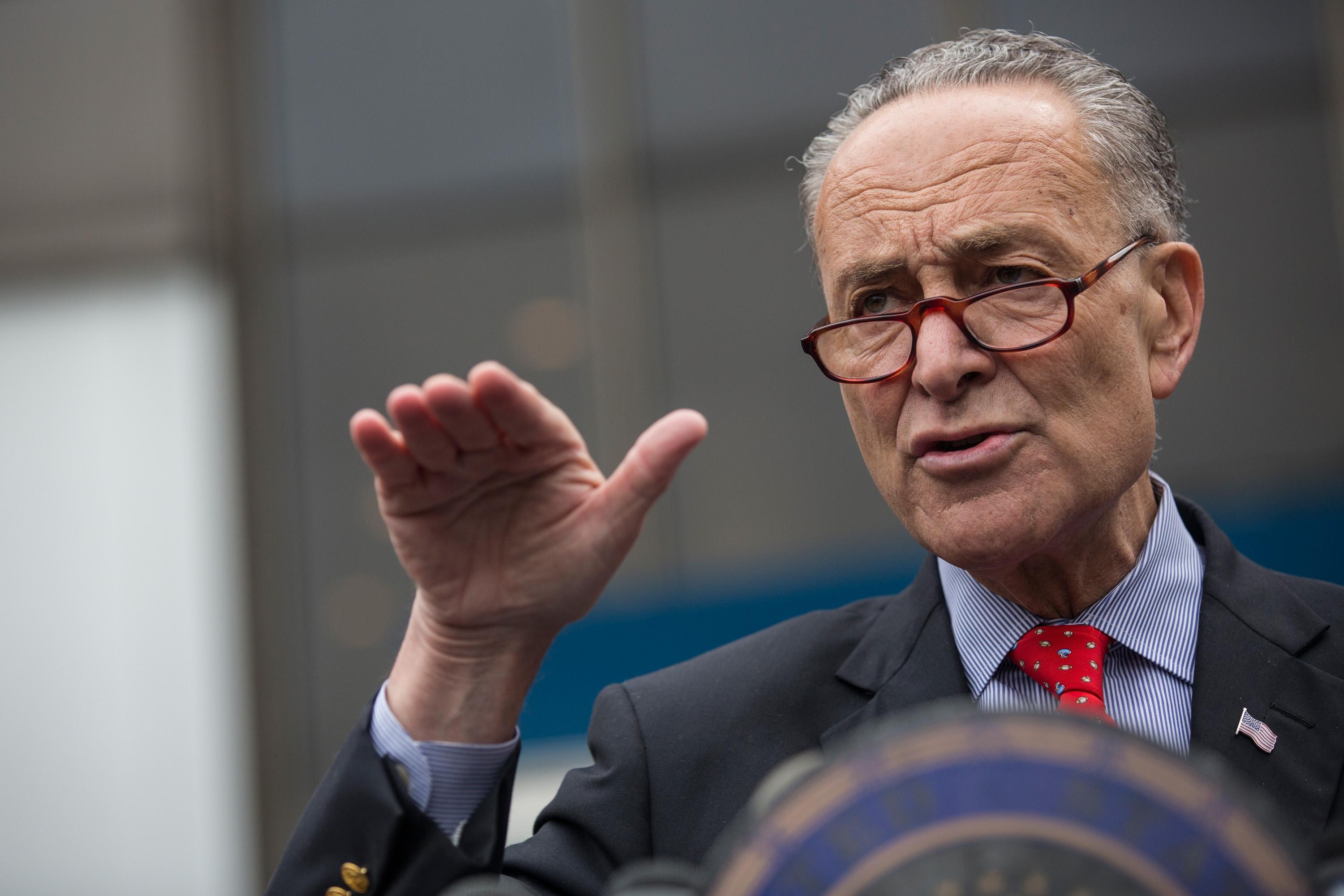 Article continues below advertisement
"As the COVID pandemic has reached alarming new levels, our health care system is strained to the max, our economy is strained to the max. Doctors and nurses, medical personnel of all types are putting their lives on the line every single day to fight this disease and save others," Schumer said in a conference call. 
"And so are people not in the medical profession but in essential services: grocery store workers, truck drivers, drug store workers and pharmacists," Schumer said. "For these Americans, working from home is not an option. Social distancing is not an option. 
Schumer later added: "We're calling it a 'Heroes Fund' because that's who it's for, our heroes."
Article continues below advertisement
While another phase of stimulus is likely weeks away, Schumer clarified that the bonus would apply retroactively "to those already working on the front lines." The Heroes Fund would distribute the money to employers, who would then send payments based on hours worked.
Along with the Heroes Fund, Schumer also proposed an incentive payment of $15,000 to get more people into medical jobs. Doctors and nurses are currently working long hours in tough conditions, with many of their colleagues being infected by coronavirus.
"We need to retain and recruit the workforce needed for the long months to come," Schumer said. 
Article continues below advertisement
President Trump has also voiced his support for hazard pay, saying he was "looking into" the idea. "It's something we're discussing in terms of bonus or bonus pay," Trump said during a White House briefing. "They're like warriors, they're like soldiers."  
The best way to prevent contracting or spreading coronavirus is with thorough hand washing and social distancing. If you feel you may be experiencing symptoms of coronavirus, which include persistent cough (usually dry), fever, shortness of breath, and fatigue, please call your doctor before going to get tested. For comprehensive resources and updates, visit the CDC website. If you are experiencing anxiety about the virus, seek out mental health support from your provider or visit NAMI.org.