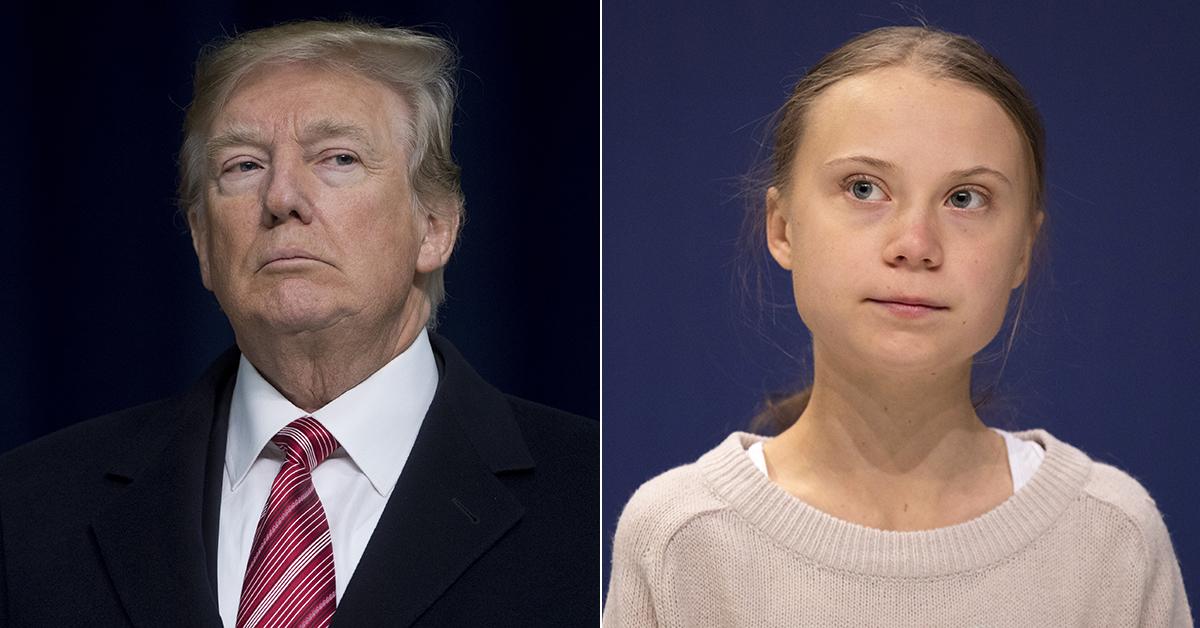 Greta Thunberg Shades President Trump: "I Wouldn't Have Wasted My Time" Talking to Him
By Carly Sitzer

Dec. 31 2019, Updated 10:11 a.m. ET
We all know that Greta Thunberg is maybe the busiest teenager on the planet. When she isn't being honored with prestigious awards and sailing across the sea, she's mobilizing her peers or speaking to the United Nations — so she knows her time is precious. Which is why she wouldn't waste a minute of it trying to talk to President Donald Trump about the climate crisis. 
Article continues below advertisement
In an interview with BBC Radio 4, the 16-year-old Person of the Year explained why she wouldn't want to talk with the president if given the chance. "Honestly, I don't think I would have said anything. Because he's obviously not listening to the scientists and experts, so why would he listen to me?" she mused. "So I probably wouldn't have said anything, I wouldn't have wasted my time."
It's not surprising that Greta knows better than to try to talk climate with Trump, who has an infamously horrific record when it comes to the climate; during his time in office, he pulled out of the Paris agreement, rolled back President Obama's Clean Power Plan, and eased restrictions on oil and gas drilling (just to name a few of his problematic policies). 
Article continues below advertisement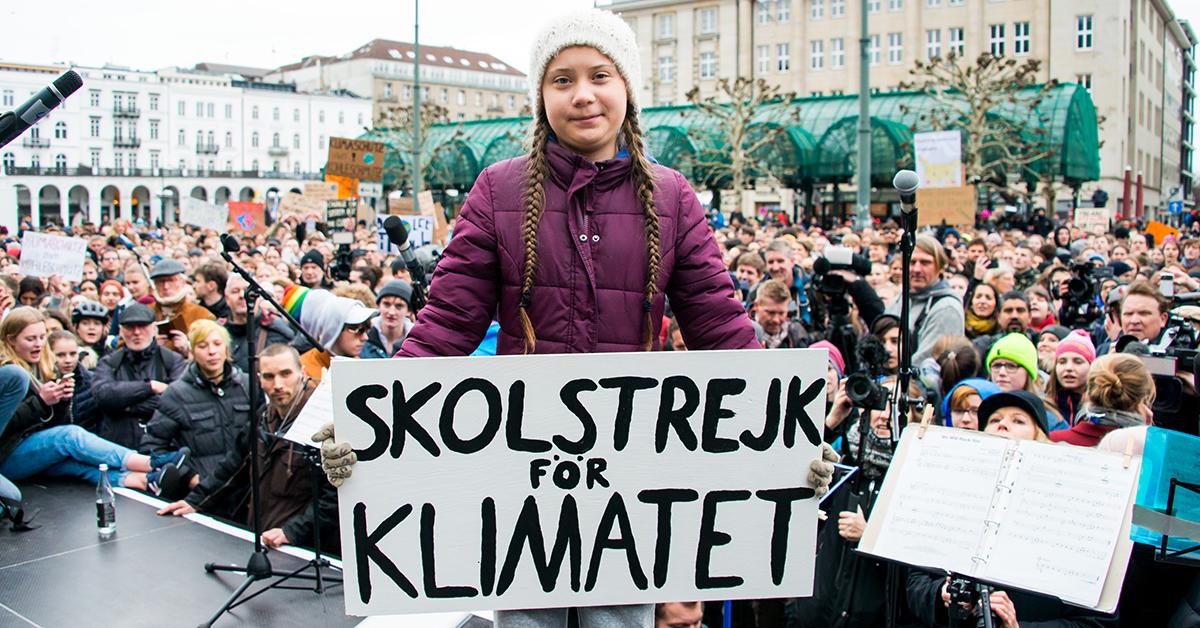 Article continues below advertisement
After her impassioned speech at the UN Climate Summit, during which she chastised world leaders for "[stealing] my dreams and childhood," Trump belittled her on Twitter, calling her "a very happy young girl looking forward to a bright and wonderful future." Not missing a beat, Greta trolled the president, making his snide remarks her Twitter bio. 
Then, when Trump lashed out on Twitter after losing the honor of Time Person of the Year to the teen, writing, "So ridiculous. Greta must work on her Anger Management problem, then go to a good old fashioned movie with a friend! Chill Greta, Chill! [sic]" She changed her Twitter bio again, branding herself as "a teenager working on her anger management problem. Currently chilling and washing a good old fashioned movie with a friend." 
Article continues below advertisement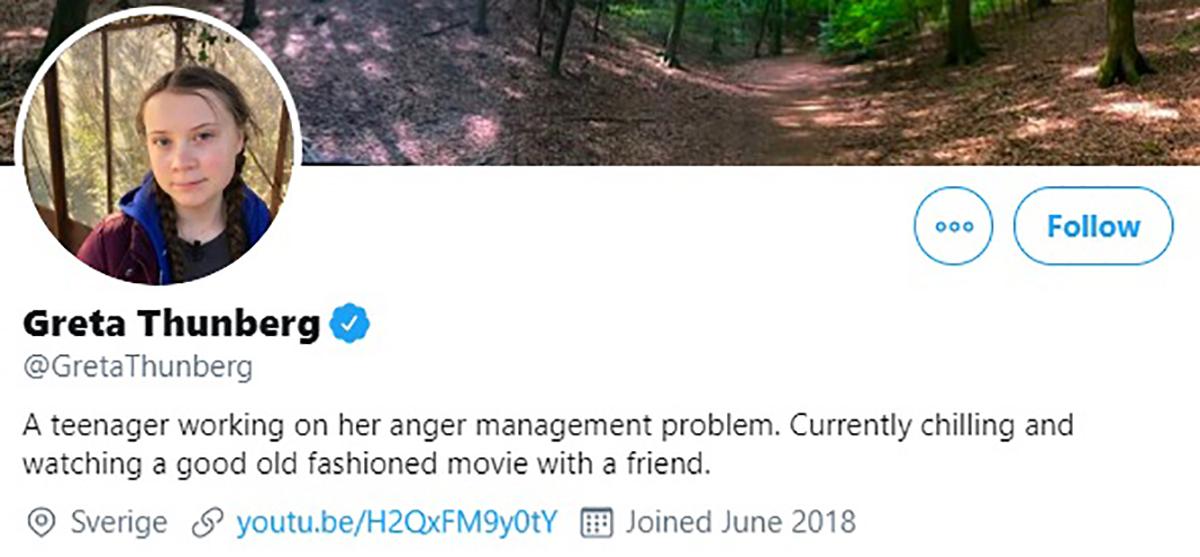 Greta, however, isn't letting the haters stop her from empowering youth and making a difference for the planet — even if her haters happen to be world leaders (in addition to Trump's tweets, the teen also had a perfect Twitter bio comeback when Brazilian President Jair Bolsonaro called her a "pirralha," aka "brat" in Portuguese). 
"Those attacks are just funny because they obviously don't mean anything," she told BBC Radio 4. 
"I guess of course it means something — they are terrified of young people bringing change which they don't want — but that is just proof that we are actually doing something and that they see us as some kind of threat."