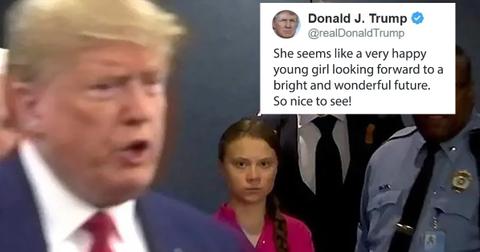 Greta Thunberg changed her Twitter bio after Trump tried to troll her
By Mark Pygas

Updated
It's fair to say that it's been an exciting few days for 16-year-old climate activist Greta Thunberg. The Swedish teenager inspired 4.5 million people to take to the streets on Friday during a global Climate Strike. And on Monday, she laid into world leaders for their inaction during a speech at the UN Climate Action Summit in New York.
The teenager said, in part:
"We are in the beginning of a mass extinction and all you can talk about is money and fairy tales of eternal economic growth. How dare you?" 
"You have stolen my dreams and my childhood with your empty words and yet, I'm one of the lucky ones. People are suffering, people are dying." 
The speech has since gone viral, with many people praising Thunberg's passionate speech. But not everyone has been so kind, including President Donald Trump. 
President Trump took to Twitter on Tuesday to write: "She seems like a very happy young girl looking forward to a bright and wonderful future. So nice to see!"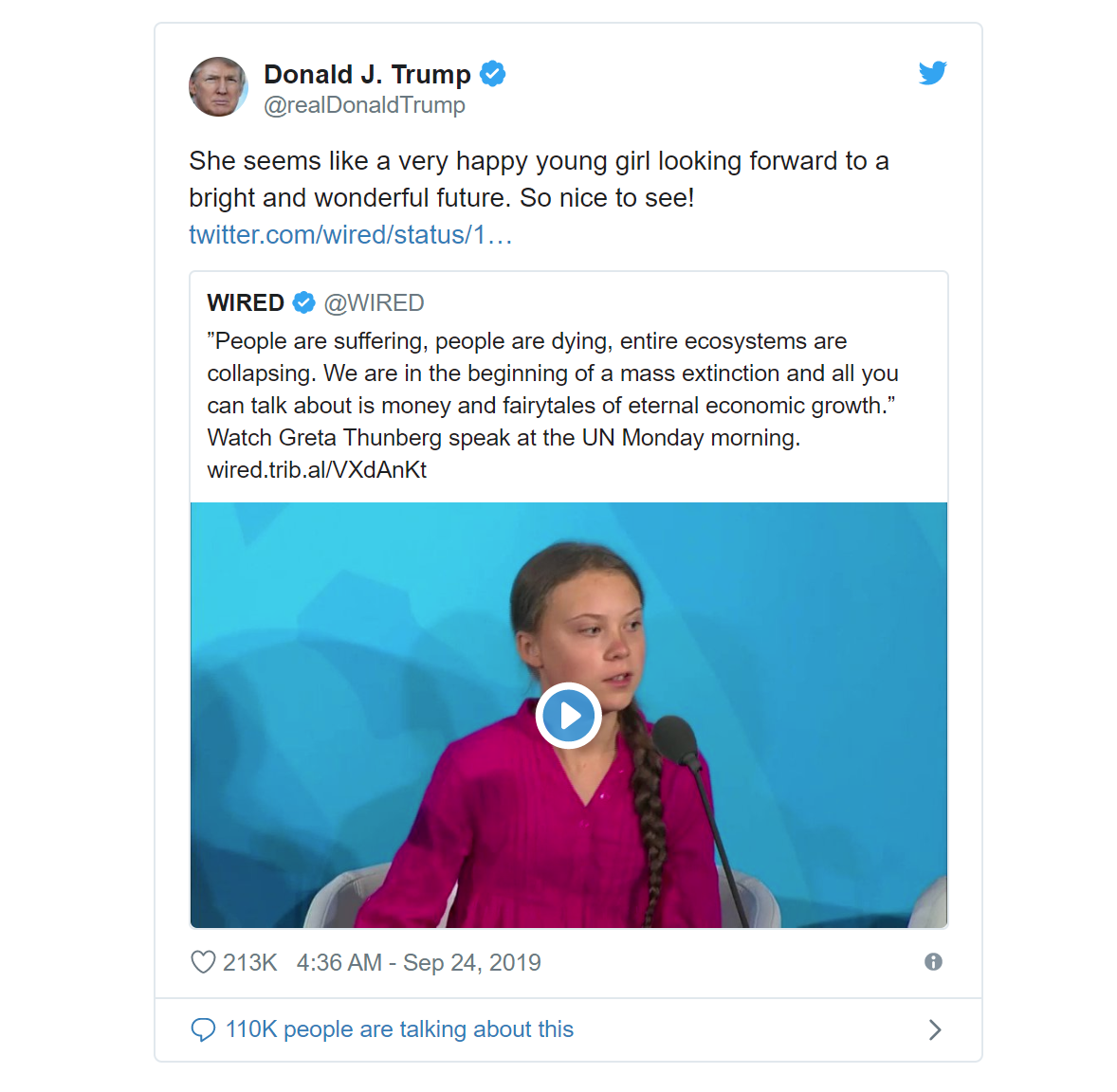 The mean comment doesn't seem to have deterred Thunberg though, the teenager has since updated her Twitter bio to read: "A very happy young girl looking forward to a bright and wonderful future."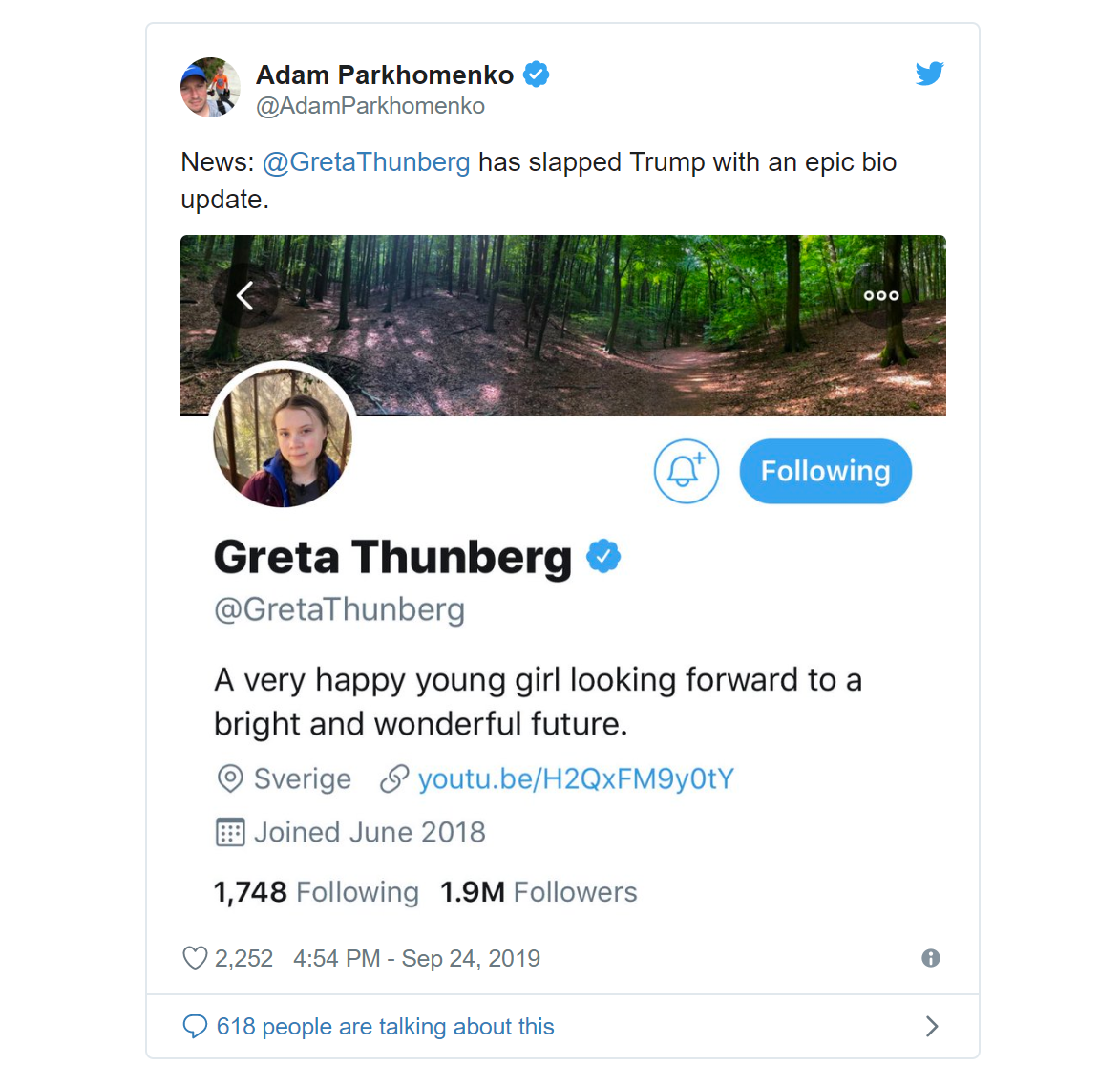 President Donald Trump has been a skeptic of the science behind climate change. On June 1, 2017, President Trump announced that the United States would pull out of all participation in the 2015 Paris Agreement that aimed to mitigate some of the worst effects of climate change.  
In 2012, he went as far as claiming that "climate change was a hoax invented by the Chinese to make the US manufacturing less competitive".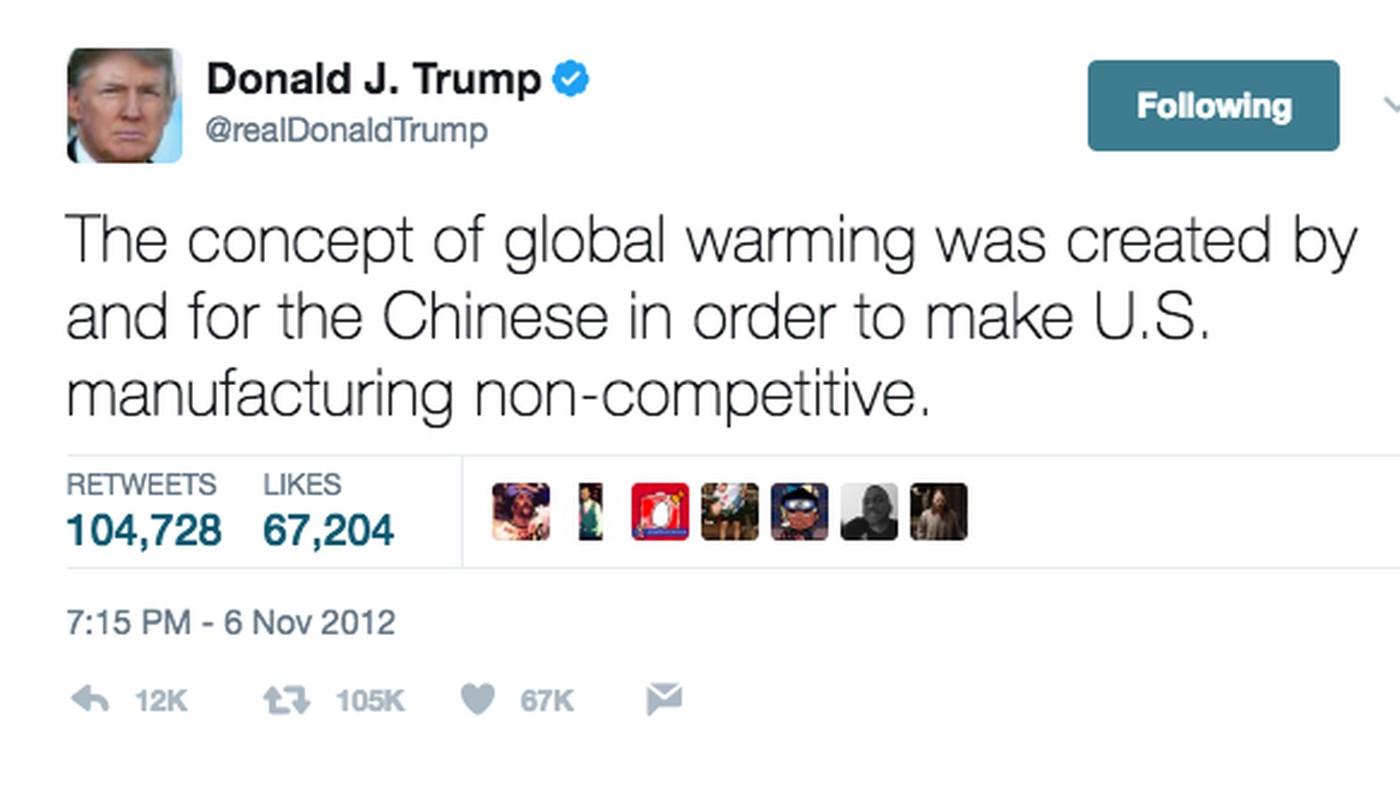 People seemed to love Thunberg's new Twitter biography. "I can't decide if Greta Thunberg's new Twitter bio is utter class or the ultimate troll," one user wrote.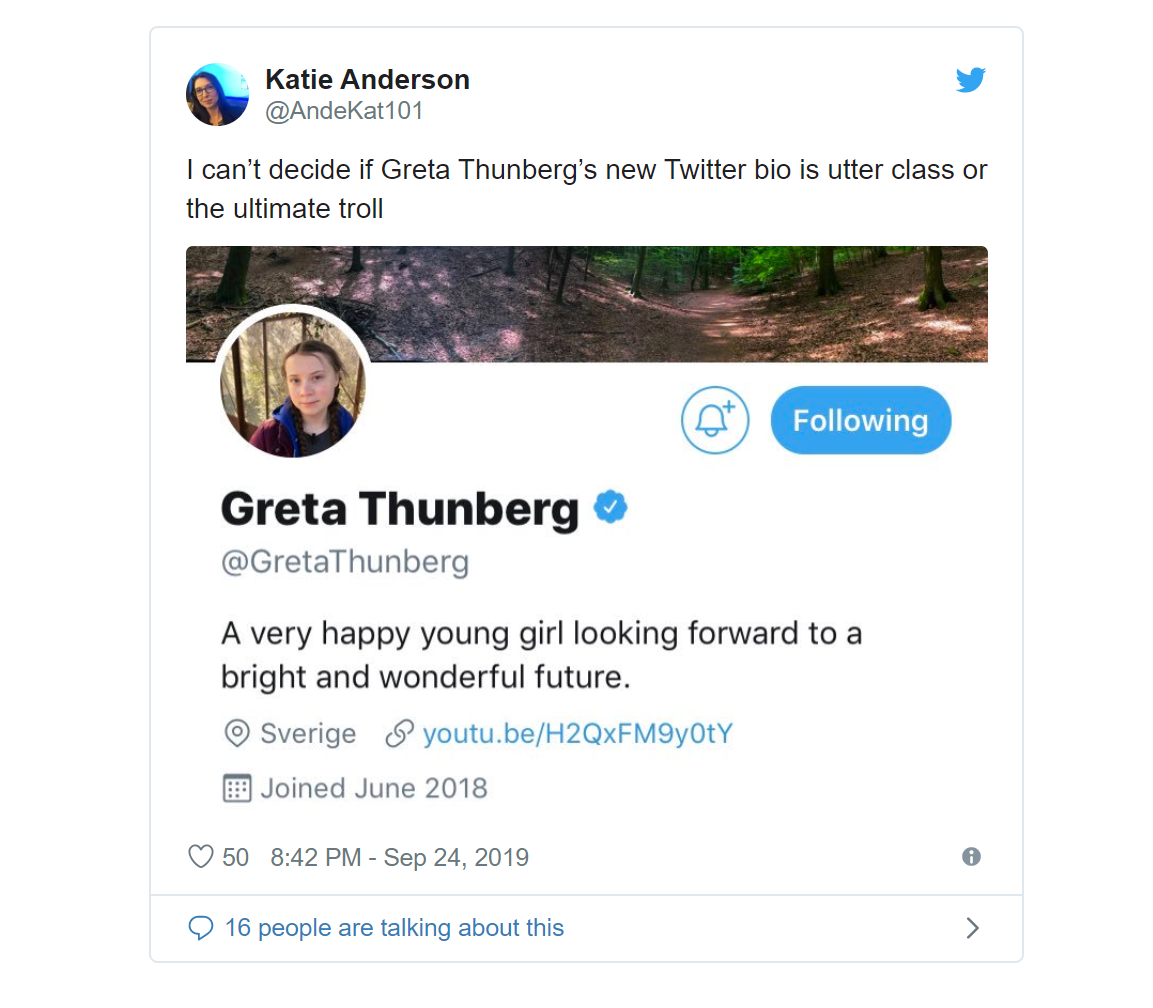 Another added: "Greta Thunberg's new Twitter bio...if you ever wanted a lesson in shade."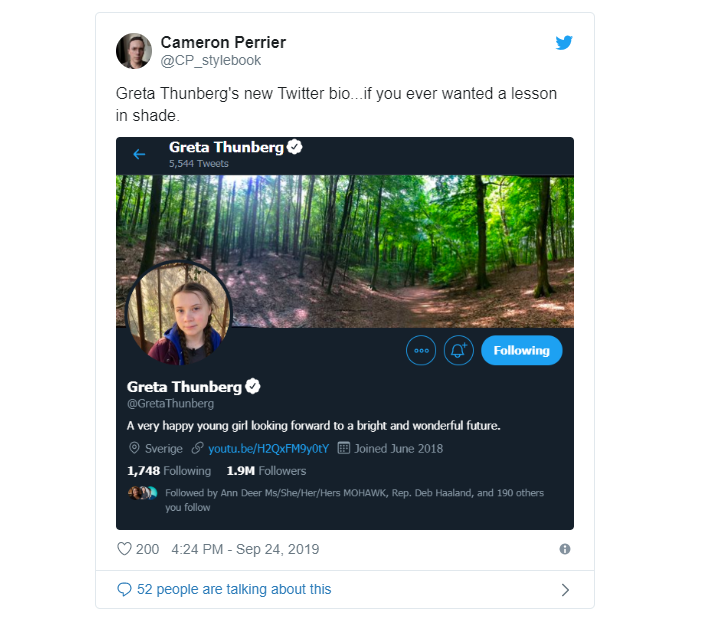 One Twitter user concluded: "Nicely played."