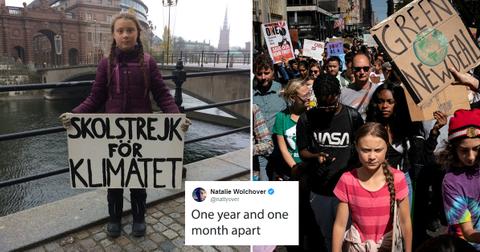 People are comparing photos of Greta Thunberg's Climate Strike taken a year apart
By Mark Pygas

Updated
The teenager has been skipping school every Friday for the last year to strike outside the Swedish Parliament building and demand that the government do more to combat climate change. And last Friday, millions of people from all around the world joined in on her strike to demand change. Thunberg joined protestors in New York City for their strike, after traversing the Atlantic in a zero-emissions sailing yacht. 
Organizers reported than more than 4 million people of all ages participated in the strikes worldwide, including 1.4 million in Germany. 
Unsurprisingly, the massive turnout led many social media users to compare the global strike with Thunberg's earlier strikes. "One year and month apart," writer Natalie Wolchover wrote. The image on the left shows Greta striking by herself in Stockholm, while the other shows her strike in New York on Friday. 
Twitter user James Shield also shared a similar pair of photographs. 
Thunberg's movement has definitely picked up some momentum. There were over 2,500 events scheduled in over 163 countries on all seven continents for Friday. According to 350.org, 250,000 people took part in the strike in New York City.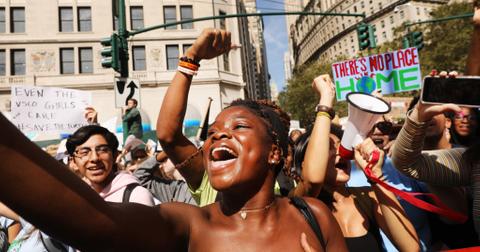 More than 100,000 people are believed to have taken part in protests in London.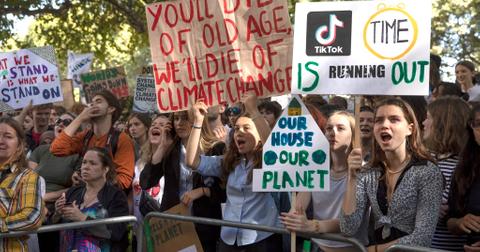 Over 330,000 took part in the strike in Australia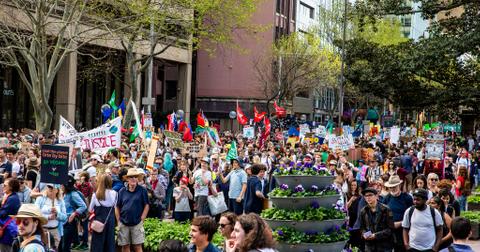 And a massive 1.4 million people took to the streets in Germany.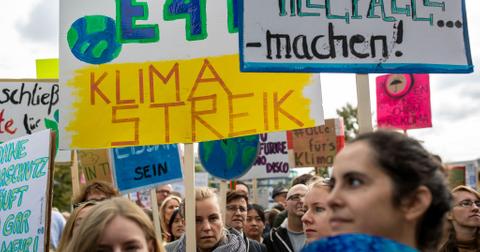 There were a further 40,000 people striking in France; 2,600 in Ukraine; 5,000 in South Africa; 10,000 in Turkey; and 5,000 in Japan. 
The stark comparisons between Thunberg's protests a year ago and those on Friday led many on social media to praise the teenager. One Twitter user compared her to Joan of Arc.
While another added: "Stand for something, even if you have to stand alone at first."
Others shared photos from their local events. 
There's no doubt that Thunberg has started a movement. Hopefully governments around the world will start listening to her.