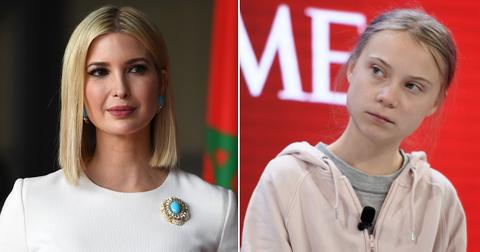 Greta Thunberg gets support from an unlikely fan — Ivanka Trump
By Carly Sitzer
Since coming into the spotlight, Greta Thunberg has attracted many fans; she's also gotten many haters. So it's especially interesting when one of her newest famous fans happens to be the daughter (and, advisor) of one of her biggest critics.
Following Greta's impassioned speech at the World Economic Forum, First Daughter Ivanka Trump praised the 17-year-old activist — which is notable considering her father, President Donald Trump, has been a harsh critic of the environmental activist.
In fact, after Greta reiterated her speech from 2019 — during which, she told people our house is on fire, and encouraged people to panic in order to act up appropriately before explaining that we need to strive for no carbon rather than low carbon emissions — President Trump criticized her negativity. Trump, noted for his denial of global warming and the climate crisis, called Greta and other activists "heirs of yesterday's foolish fortune tellers," before adding, "This is not a time for pessimism. Fear and doubt is not a good thought process."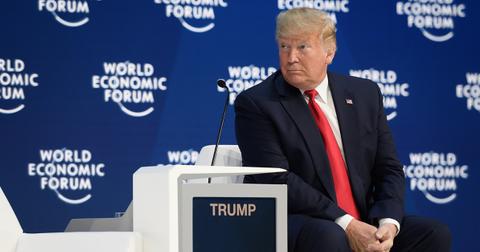 Per The New York Times, the younger Trump echoed her father's call for positivity, but was careful not to slam the teenager. "I am fundamentally a believer in the power of positivity," the mother-of-three said. "I'm not going to criticize anyone who's bringing their energy and voice. That's not my style. I think she's elevated awareness, that's a positive thing."
Of course, as Greta knows the climate crisis is beyond something that "optimism" and positive thinking could fix; instead, swift and dramatic action needs to be taken as soon as possible. In the days leading up to her speech in Davos, she met with a group of activists and came together with specific demands that'll help us achieve the goals of the Paris Agreement (specifically the goal of keeping the global temperatures' increase below 1.5 degrees Celsius above pre-industrial levels).
"Immediately halt all investments in fossil fuel exploration and extraction. Immediately end all fossil fuel subsidies. And immediately and completely divest from fossil fuels," she told the leaders at WEF.
"We don't want these things done by 2050, 2030, or even 2021. We want this done now. It may seem like we are asking for a lot, and you will, of course, say that we are naïve. But this is just the very minimum amount of effort that is needed to start the rapid sustainable transition."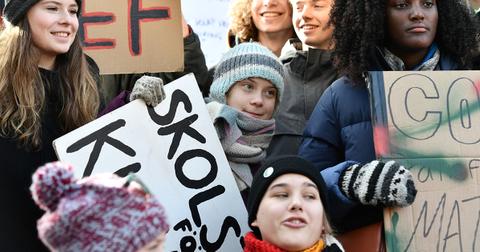 It's worth noting that there's inherent hypocrisy in Trump's call for positivity when it comes to Greta, as he's continued to single out this year's Time's Person of the Year. When the teen beat the reality-star-turned-president, he lashed out on Twitter, calling the decision "so ridiculous," before tweeting, "Greta must work on her anger management problem, then go to a good old fashioned movie with a friend! Chill Greta, Chill! [sic]"
In typical Greta fashion, she took the whole thing in stride and changed her Twitter bio to "A teenager working on her anger management problem. Currently chilling and watching a good old fashioned movie with a friend." She notoriously did the same thing when Trump called her "a very happy young girl looking forward to a bright and wonderful future."
More From Megaphone
.

News

Hungarian Prime Minister Viktor Orbán announced that 10 trees will be planted for every baby born.

.

News

Baby boomers tend to be more environmentally friendly than Millennials and those in Generation Z, according to a new survey.