Joseph Whale used to get in trouble for drawing on the walls. Now he's getting paid for it. It's every kid's dream come true. At 9 years old, Joseph went from doodling on the sides of his homework to accepting a commission to doodle all over a restaurant wall. 
Article continues below advertisement
Joseph has an obsession with doodling, which is something we all do. Everyone gets bored in class or in meetings and takes to the sides of their piece of paper to scribble nonsense. But Joseph has taken doodling to a whole new level. Thanks to support from his parents, who recognized his artistic abilities, Joseph Whale is now known as The Doodle Boy. He's a professional doodler, and he isn't even out of elementary school yet.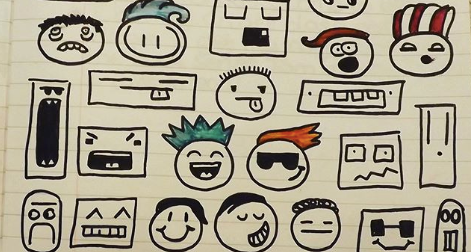 Article continues below advertisement
Joseph has notebook upon notebook filled with adorable doodles like the one above. According to his dad Greg, who spoke with Bored Panda, Joseph has always loved drawing and "was added to the Gifted register in primary school aged four." His doodles might be simple, but there is something so bold and confident and expressive about them. There is no doubt that Joseph's doodling skills are far beyond most people's.
When his parents realized what a stunning artistic ability their son had, they sent Joseph to an after-school drawing class. It was there that Joseph practiced and honed his doodle work even more. "It's actually quite annoying," Greg told Metro. "He's better than me at most things."
Article continues below advertisement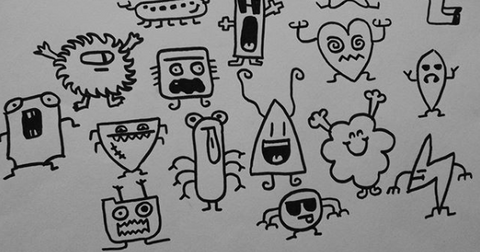 Joseph's art teacher, Kerry was impressed with his work right away. When she first met Joe, "he was a bit frustrated at school because he couldn't doodle as much as he wanted to and had been asked to stop," she told Metro. "I asked his parents for some of his work to assess his level and could not believe what I was looking at. We moved him into an older class straight away."
Article continues below advertisement
She continues, "His work is very exact and immaculate. It's very balanced. He goes straight to ink and creates perfect work straight from the start, no practicing beforehand." A few weeks into classes, she asked if she could post Joe's amazing doodle work on Instagram to show off his skills. 
His artwork was immediately noticed by the staff at restaurant Number 4 in Shrewsbury, UK. They invited him to draw all over one wall of their dining room, decorating the whole thing with original Joseph Whale doodles. Obviously, he jumped at the chance! Who wouldn't want permission to draw all over a wall?
Article continues below advertisement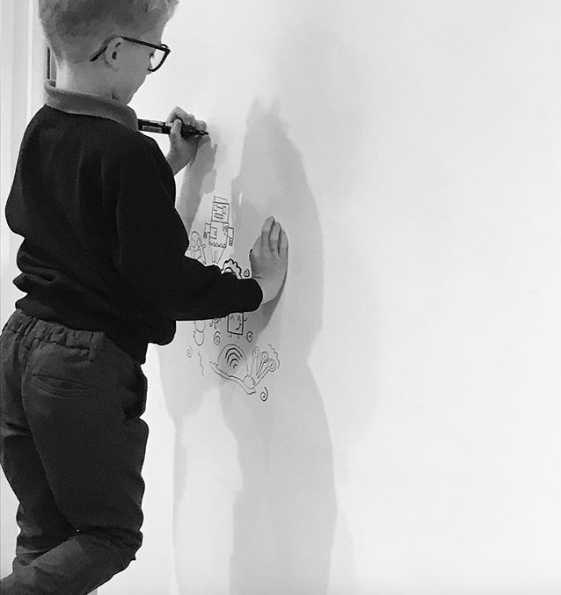 Greg told Bored Panda, "Joe spent about 12 hours illustrating the wall." That's a lot of concentration for a little kid! But it didn't all happen in one day. Greg would drive Joe to the restaurant after school each day to work on the wall. "Joe loves doodling and we're so proud of everything he's achieving," Greg told Metro. "The fact that a completely independent business has asked our 9-year-old son to do a professional piece of work for them is incredible."
Article continues below advertisement
According to Greg, Joseph was getting so frustrated in school because he couldn't do as much art as he wanted. He would get in trouble for doodling on the classroom whiteboard. Now, not only has he been commissioned by a trendy restaurant to doodle on their wall, but his abilities are nurtured in an after-school class where he's totally supported.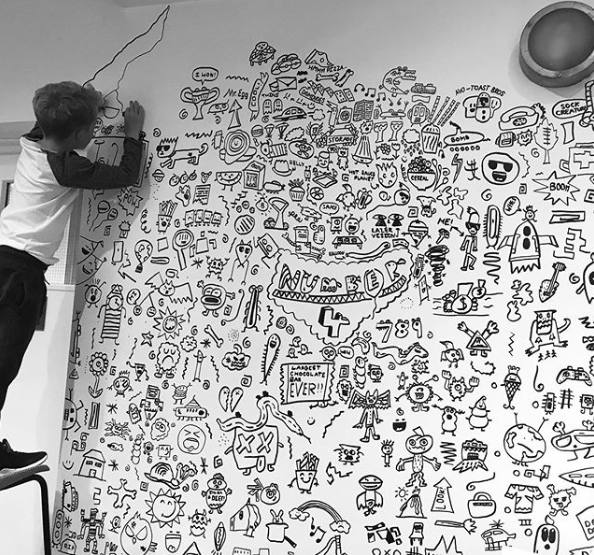 Article continues below advertisement
At his art program, which is called Bloom, they've also given him his own wall where he can doodle and create however he wants whenever he is there. Joe mostly loves drawing little monsters and creatures, and we have a feeling his doodle career is just getting started. 
Joseph, AKA The Doodle Boy, now has a website, an Instagram account, and Facebook page where you can go to see his work and get in touch with him to hire him for your next big doodle project. Greg not only wants to share his son's work but also wants to let this be a lesson for parents who have kids with different interests. He told Bored Panda, "I would advise parents to encourage their children to always follow their passion and dreams — research local workshops or groups within your local community."