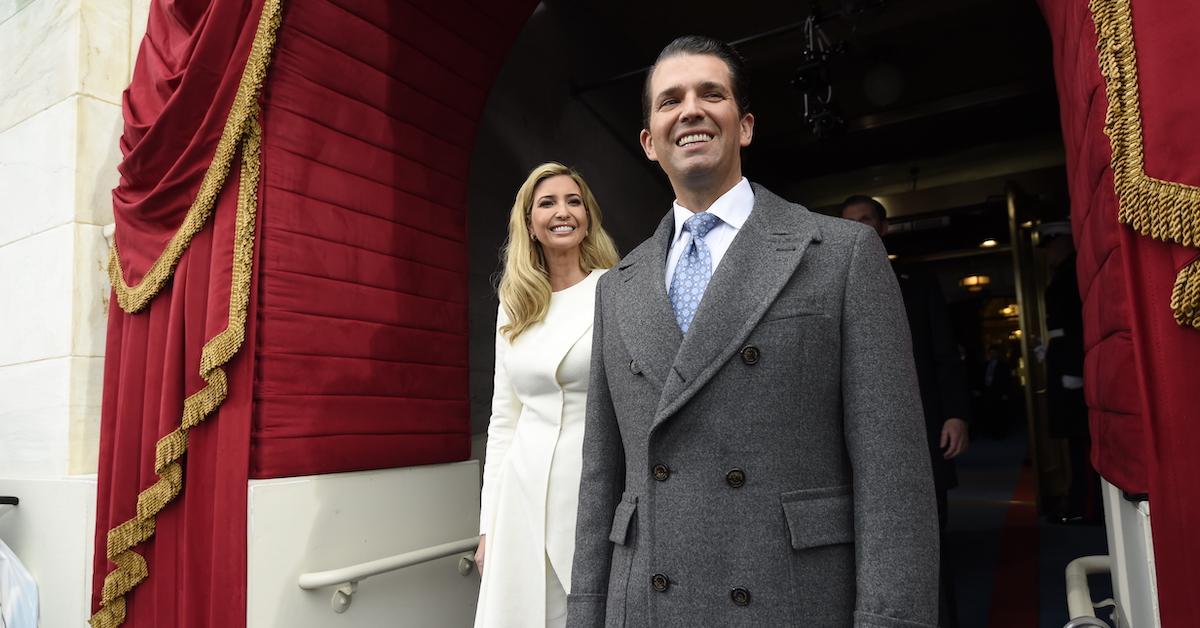 Donald Trump Jr. granted permit to hunt grizzly bear in Alaska
By Sophie Hirsh

Feb. 25 2020, Updated 5:31 p.m. ET
Donald Trump Jr. either really loves hunting, or he really loves how being rich — and being the President's son — allows him access to endless hunting opportunities. Most recently, Trump Jr. was granted a permit to kill a grizzly bear in Alaska. Yes, a grizzly bear, the poster child for the success of the Endangered Species Act.
Article continues below advertisement
Eddie Grasser, the wildlife conservation director for the Alaska Department of Fish and Game, told Reuters that the department typically gets "thousands of applications" to hunt grizzlies in northwestern Alaska's Seward Peninsula, and that 27 names are then drawn in a lottery. However, Trump Jr. was one of just three applicants this cycle, meaning he and the other two hunters were granted permission by default. The remaining 24 licenses will go unclaimed.
Grasser added that Trump Jr. will pay $1,000 for a non-resident tag fee and $160 for a non-resident hunting license to kill a grizzly bear.
Article continues below advertisement
Grizzly bears were first placed on the Endangered Species Act in 1975, when there were less than 1,000 grizzlies in the contiguous 48 states, according to Defenders of Wildlife. The Endangered Species Act is known for saving the country's grizzly bear population, and it continued protecting grizzlies until 2007, when the U.S. Fish and Wildlife Service took grizzly bears off the list and removed their protections in Yellowstone National Park in Wyoming. 
Article continues below advertisement
A few years later, in 2009, U.S. District Judge Donald Molloy renewed grizzlies' protected status in Yellowstone National Park and the surrounding areas, as The Los Angeles Times reported at the time. Molloy reinstated grizzlies' protection for several reasons, one of which was the climate crisis — he argued that the changing climate had allowed the pine-killing beetle population to flourish, which caused a decline in whitebark pine, a major food source for grizzlies.
Article continues below advertisement
Why is all this relevant to Trump Jr. hunting a grizzly bear? Well, in June 2017, President Trump's administration removed those protections for Yellowstone grizzly bears, as The Hill reported at the time. Many conservationists criticized the move, arguing that this put the future of Yellowstone grizzlies at risk. Then in September 2018, Chief Judge Dana Christensen of Montana restored protections for grizzlies.
Article continues below advertisement
"[These changes] will undermine the recovery of just about every endangered species on the list," Brett Hartl, of the Center for Biological Diversity told the Sierra Club after the changes were announced.
Not only do Trump's rollbacks on the protection of endangered animals favor the oil and gas industry (who applauded his 2019 decision), but they also favor his son's hunting hobby.