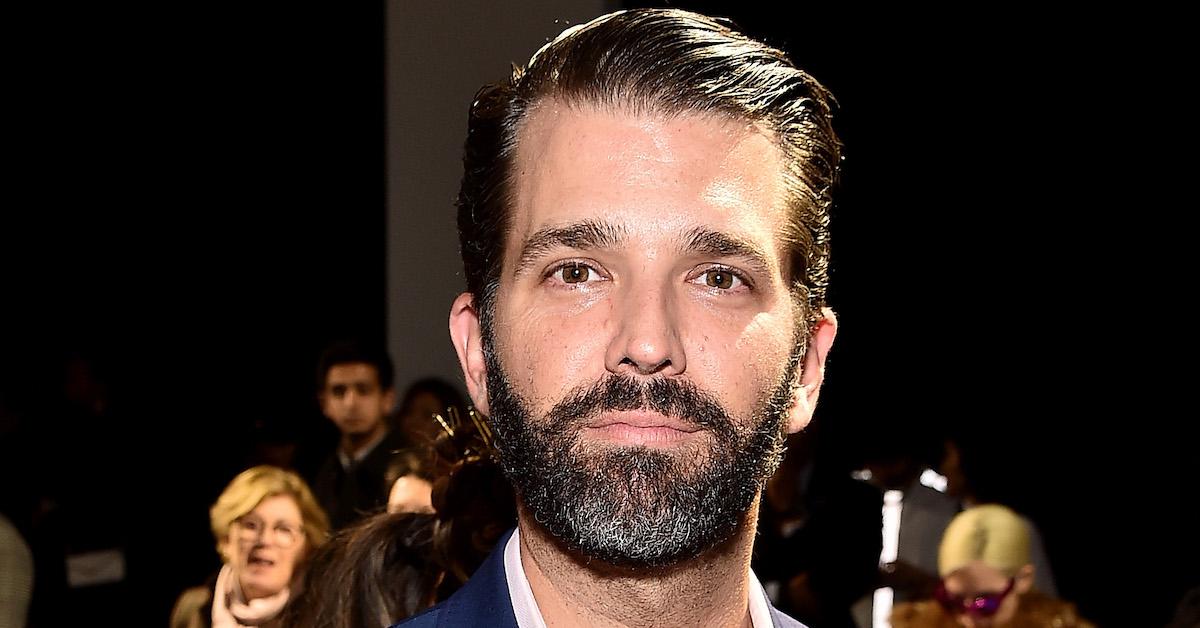 Humane Society condemns $15,000 auction to hunt for deer with Donald Trump Jr.
By Sophie Hirsh

Feb. 5 2020, Updated 6:45 p.m. ET
Donald Trump Jr. has garnered plenty of criticism for his hunting trips over the years — but none of the public disapproval has been enough to stop the president's son from scheduling what may become his most controversial hunting trip to date.
Article continues below advertisement
A hunting organization called Safari Club International (SCI) just announced its latest auction: the chance to go on a weeklong deer hunting trip alongside Trump Jr. in Alaska. Animal advocates are already criticizing SCI and Trump Jr. for the trip, with some pointing out the tragic irony of killing wildlife while we live through an extinction crisis.
The "Sables Dream Hunt" will be auctioned off this coming weekend at SCI's annual trophy hunting convention in Reno, where Trump Jr. will give the keynote address. The winner of the trip will spend one week living on a yacht known as "Alaska's premiere luxury hunting vessel" along with Trump Jr., his almost-12-year-old son Donnie, a tour guide, and, I have to assume, a few secret service agents. While on the trip, the auction winner will be permitted to "harvest" (aka kill) two Sika black tailed deer as well as sea ducks, of which some species are endangered. Bidding started at $10,000, the current highest bid is $15,000, and the auction will conclude Saturday evening at the convention.
Article continues below advertisement
Kitty Block, president and CEO of the Humane Society of the United States, is understandably critical of Trump Jr.'s hunt, as well as the entire convention, which will feature a variety of other hunting trips up for auction.
Article continues below advertisement
"This annual event is the largest meeting in the world of people who celebrate the senseless killing, buying, and selling of dead animals for bragging rights," Block said in a statement. "As our planet suffers an extinction crisis, it is business as usual for the trophy hunting industry and SCI, who continue to revel in spending millions of dollars every year to destroy imperiled wildlife."
Article continues below advertisement
Jeff Flocken, president of Humane Society International, pointed out that in addition being cruel toward innocent animals, hunting is environmentally damaging.
"The trophy hunting industry's conservation claim is shattered by SCI's promotion of and profit from killing rare and imperiled animals," Flocken said in a statement. "Trophy hunting is unethical, ecologically devastating and inflicts tremendous cruelty on wild animals. It's time that we move beyond a colonial pastime and celebrate wild animals in their natural environment."
Not only are animal protection groups against the hunting convention, but so are hundreds of thousands of... Beach Boys fans? The band is slated to perform at the convention, and former band members and co-founders Al Jardine and Brian Wilson have been encouraging fans to sign a petition asking the band's current lineup to pull out of the concert in protest of trophy hunting, CNN reported. As of Wednesday, Feb. 5, the petition has more than 128,000 signatures.
Article continues below advertisement
Trump Jr. garnered criticism for hunting as recently as two months ago. In December, ProPublica discovered that while on a hunting trip in Mongolia during the summer of 2019, Trump Jr. killed an endangered argali sheep. As the news outlet discovered, Trump Jr. was not authorized to kill the sheep at the time — but a few days after leaving Mongolia, the government granted him a retroactive hunting permit. Not only were people critical of Trump Jr. for killing an endangered animal, but also for potentially using his government connections to score the retroactive permit.