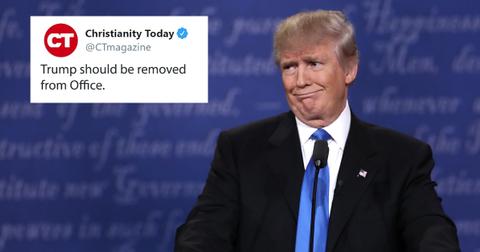 Evangelical magazine Christianity Today calls for Trump to be removed from office
By Mark Pygas

Updated
President Donald Trump has always enjoyed staunch support from evangelical Protestants. Back in March, the Pew Research Center found that seven-in-ten white evangelical Protestants (69%) approved of the way Trump was handling the job of president. While this number has fallen since inauguration, that's to be expected. 
Article continues below advertisement
But his support from this demographic could be stressed after Christianity Today, a leading evangelical Christian magazine, called for President Donald Trump to be removed from office on Thursday. The editorial said that Trump was "morally lost and confused."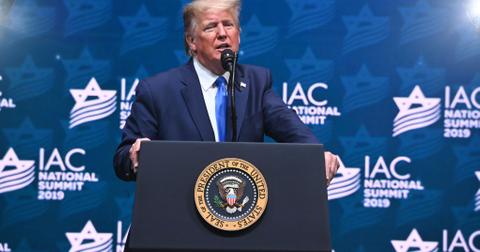 Article continues below advertisement
The magazine said that while it usually steers clear of politics "we do feel it necessary from time to time to make our own opinions on political matters clear." 
The facts in this instance are unambiguous," the editors added. 
Christianity Today seemed to side with House Democrats who voted to impeach President Trump on Wednesday.
"The president of the United States attempted to use his political power to coerce a foreign leader to harass and discredit one of the president's political opponents," Christianity Today wrote. "That is not only a violation of the Constitution; more importantly, it is profoundly immoral." 
Article continues below advertisement
Congressional hearings that led to Trump's impeachment "have illuminated the president's moral deficiencies for all to see," they added. 
"We believe the impeachment hearings have made it absolutely clear... that President Trump has abused his authority for personal gain and betrayed his constitutional oath."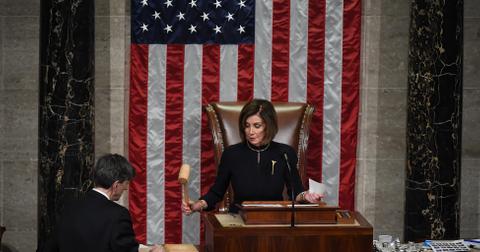 Article continues below advertisement
The magazine, which has a circulation of around 130,000, accused Trump of having "dumbed down the idea of morality in his administration."
"He himself has admitted to immoral actions in business and his relationship with women, about which he remains proud," the magazine added. 
The editors then went on to blast President Trump's social media habits, which have recently included attacking 16-year-old climate activist Greta Thunberg. 
"His Twitter feed alone -- with its habitual string of mischaracterizations, lies, and slanders -- is a near perfect example of a human being who is morally lost and confused." 
Article continues below advertisement
Christianity Today went on to conclude: "Can we say with a straight face that abortion is a great evil that cannot be tolerated and, with the same straight face, say that the bent and broken character of our nation's leader doesn't really matter in the end?" 
"Whether Mr. Trump should be removed from office by the Senate or by popular vote next election -- that is a matter of prudential judgment. That he should be removed, we believe, is not a matter of partisan loyalties but loyalty to the Creator of the Ten Commandments." 
President Trump rather ironically attacked the magazine on Twitter this morning, writing: "A far left magazine, or very 'progressive,' as some would call it, which has been doing poorly and hasn't been involved with the Billy Graham family for many years." 
Article continues below advertisement
"Christianity Today knows nothing about reading a perfect transcript of a routine phone call and would rather have a Radical Left nonbeliever, who wants to take your religion & your guns, than Donald Trump as your President. No President has done more for the Evangelical community, and it's not even close. You'll not get anything from those Dems on stage. I won't be reading ET again!"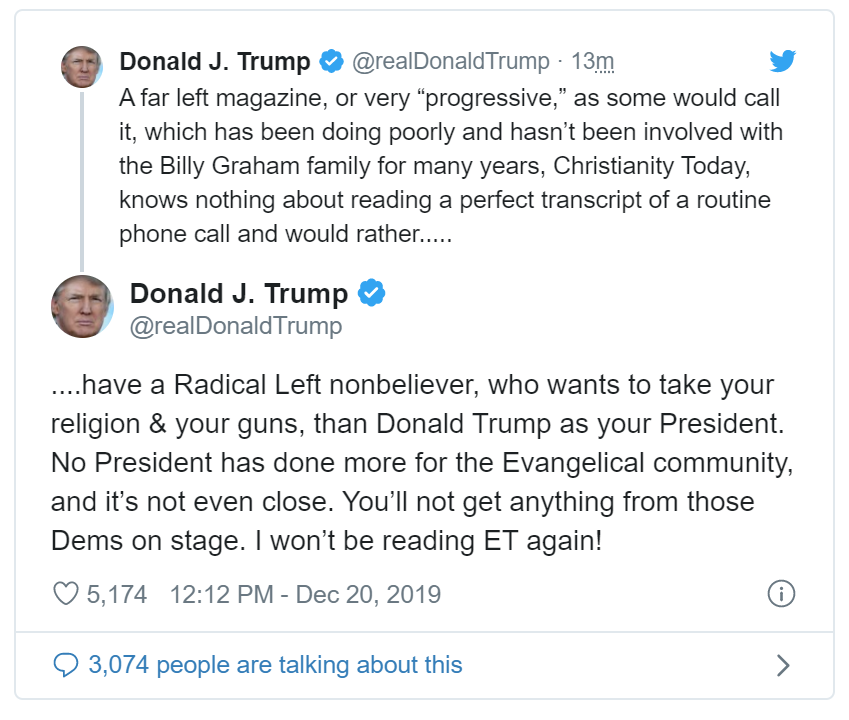 Article continues below advertisement
Other Twitter users applauded the magazine's move, with one writing: "If Christianity Today has seen it was a mistake to watch so many evangelicals follow Trump w/out objection, I pray they will also commit to listen to Black & brown Christians who said he was dangerous from the start."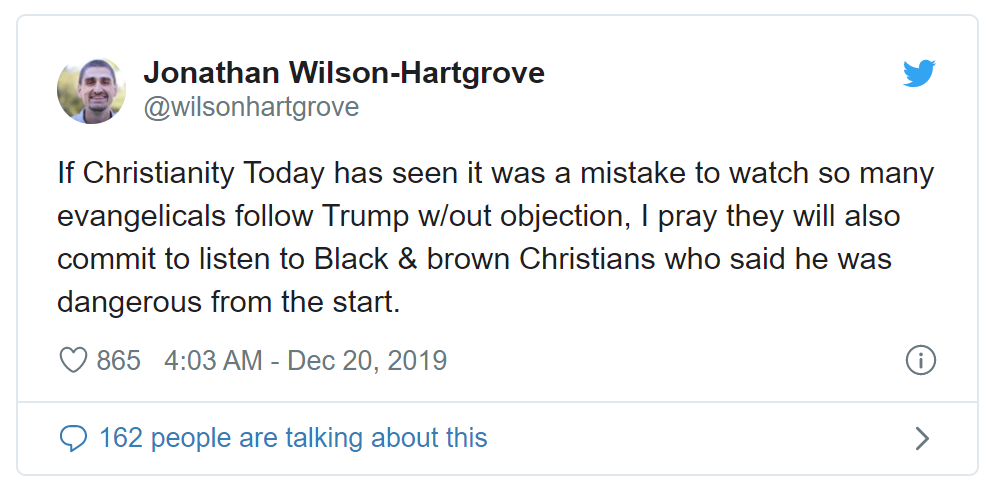 Article continues below advertisement
The House of Representatives impeached president Donald Trump on Wednesday. The vote passed 230 votes to 197, almost entirely on party lines. Only two Democrats voted against the move, New Jersey's Jeff Van Drew and Minnesota's Collin Peterson. 
Trump becomes the third US president in history to be impeached by the House, and will now face a trial in the Republican-controlled Senate.
Democrats accuse President Trump of attempting to coerce Ukraine into investigating Joe Biden's son. They also accuse President Trump of resisting the impeachment process by preventing key aides from testifying before the House of Representatives and declining to appear himself.