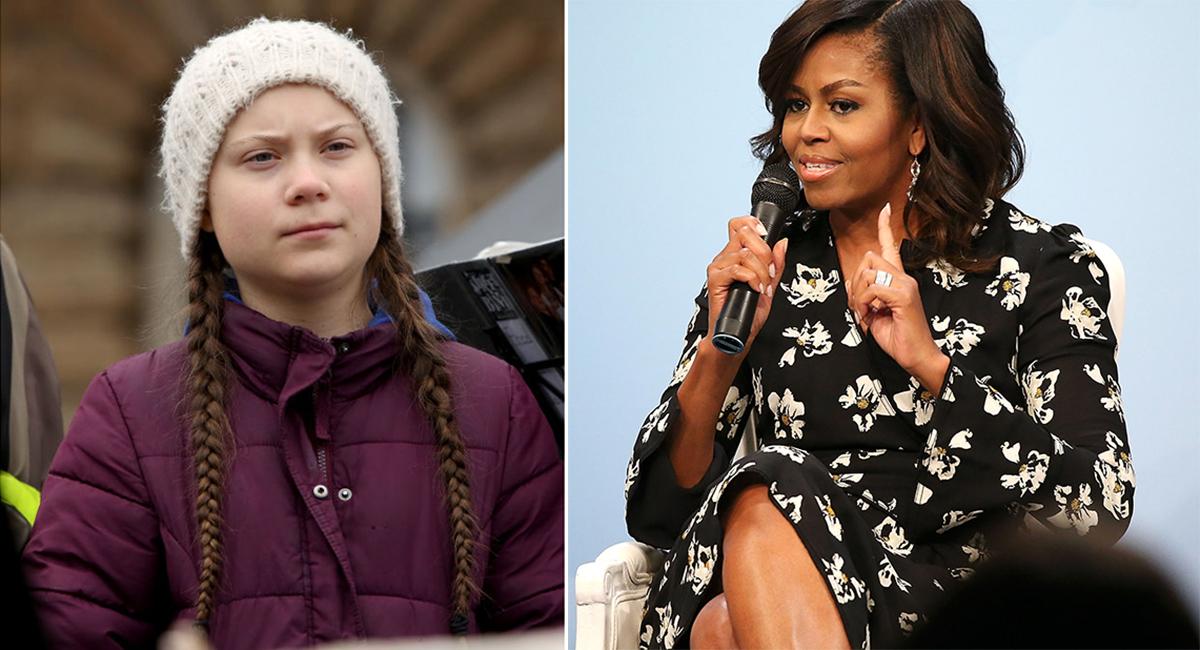 Michelle Obama stood up for Greta Thunberg after Trump's mean tweets
By Mark Pygas

Dec. 16 2019, Updated 8:44 a.m. ET
On Wednesday, climate activist Greta Thunberg was named TIME's Person of the Year. But the award drew criticism from President Donald Trump, who has long been a critic of the teenage climate activist.
Article continues below advertisement
After the teenager spoke to the United Nations back in September, President Donald Trump sarcastically tweeted: "She seems like a very happy young girl looking forward to a bright and wonderful future. So nice to see!"
President Trump also took a jab at Thunberg after she was named Person of the Year. Trump wrote: "So ridiculous. Greta must work on her Anger Management problem, then go to a good old fashioned movie with a friend! Chill Greta, Chill!"
Article continues below advertisement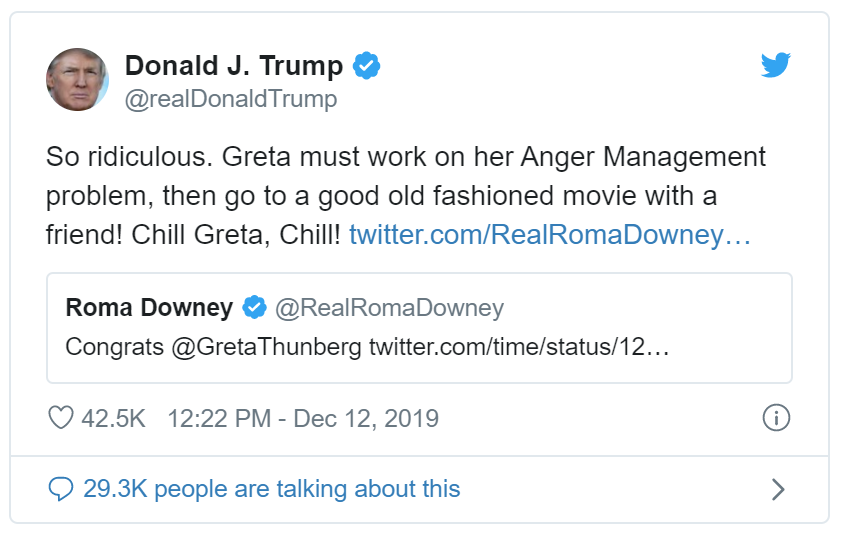 Donald Trump Jr. also criticized Thunberg, writing: "Time leaves out the Hong Kong Protesters fighting for their lives and freedoms to push a teen being used as a marketing gimmick. How dare you?"
Article continues below advertisement

But former First Lady Michelle Obama didn't seem to be pleased with the criticism. In a tweet, she voiced support for the 16-year-old, writing: "Don't let anyone dim your light. Like the girls I've met in Vietnam and all over the world, you have so much to offer us all. Ignore the doubters and know that millions of people are cheering you on."
Article continues below advertisement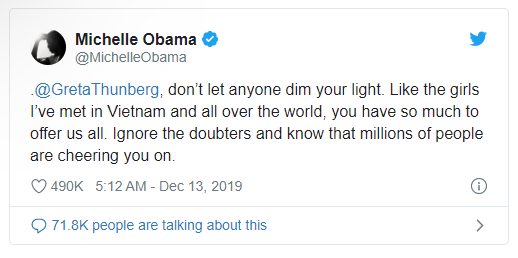 The Obamas have been avid supporters of the teenager's movement. In September, Thunberg and former President Barack Obama met in Washington D.C. Obama has said that Thunberg is "changing the world" and at the meeting, Obama told the activist they were a "team" before sharing a fist bump.
Article continues below advertisement
"Just 16, @GretaThunberg is already one of our planet's greatest advocates," Obama tweeted after his meeting with Thunberg. "Recognizing that her generation will bear the brunt of climate change, she's unafraid to push for real action."
Twitter commenters seemed supportive of Michelle Obama's positive tweet. One user explained: "This is how a leader should act. Building people up, rather than tearing them down. Oh how I miss moments like these. Class act."
Article continues below advertisement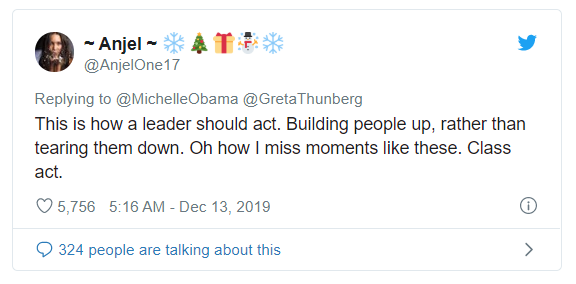 Another added: "We miss you @MichelleObama! We miss your integrity, decency, intelligence, and wisdom."