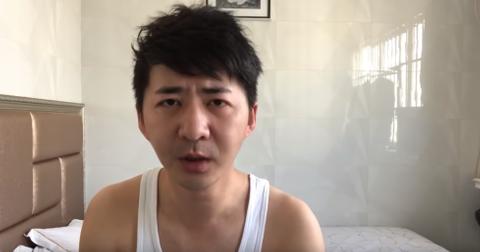 Journalist who reported on coronavirus goes missing in Wuhan
By Mark Pygas

Updated
A citizen journalist and human rights advocate who has been reporting on the spread of coronavirus from inside the lockdown city of Wuhan has gone missing. Chen Qiushi has been missing since Thursday, the same day that Li Wenliang, a doctor who was punished when he tried to raise the alarm to fellow health workers, died after contracting the virus.
Chen went to visit a hospital on Thursday, and friends and family have not been able to contact him since. Chen's mother believes that her son has been forcibly quarantined.
"I am Chen Qiushi's mother. Please, online friends and especially those in Wuhan, please help me and find Chen Qiushi and find out what happened to him," she said in a post on Chen's Twitter account.
A friend who has been updating Chen's social media told The Guardian: "I am worried about his personal safety, and I'm also worried about his health."
Chinese police have previously detained Chen for posting videos from protests in Hong Kong.
The city of Wuhan, where the virus originated, has been put on lockdown amid the outbreak. Social media has been flooded with images of medical staff in white protective gear loading those believed to have the virus into vehicles to be forcibly quarantined.
Public anger has been growing in China since the death of Li Wenliang on Thursday. Dr. Li, an ophthalmologist, took to the Chinese social media site Weibo to share his story when he contracted the virus a month after his initial warning.
From his hospital bed, the 34-year-old claimed that he had noticed seven cases of what he thought might be Sars and sent a warning to fellow medical staff, encouraging them to wear protective clothing.
Shortly after sending the message, he was summoned to the Public Security Bureau and told to sign a letter accusing him of "making false comments" that had "severely disturbed the social order."
He was one of eight whistleblowers being investigated for spreading information on what we now know as coronavirus.
Authorities later apologized to Dr. Li, and medical staff were told to start wearing protective gear. But it was too late for Li, who began coughing on 10 January. A day later, he came down with a fever, and two days later he was in the hospital. On the 30th, he was diagnosed with coronavirus. On 7 February, Li passed away.
Chen's disappearance attracted similar outcry online, according to The Guardian. Social media site Weibo was flooded with messages demanding to know what has happened to Chen, though many have since been taken down.
"Chen Qiushi cannot become another Li Wenliang! China must let people speak out," one user wrote.
"There are no superheroes in this world, just regular people who stand up," another said.
In a YouTube video about the situation, Chen said: "I am afraid. In front of me is disease. Behind me is China's legal and administrative power. But as long as I am alive I will speak about what I have seen and what I have heard. I am not afraid of dying. Why should I be afraid of you, Communist Party?"