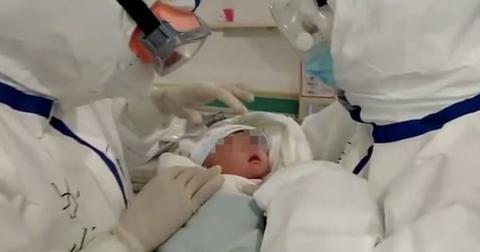 17-day-old baby recovers from coronavirus without medication
By Mark Pygas

Updated
Coronavirus cases have been spiking around the world in recent days. Italy recently had to quarantine a dozen towns after cases in the country jumped from just three cases before the weekend to over 150. A hotel in the Canary Islands has also been put into lockdown after an Italian doctor was diagnosed with the disease.
But the hardest-hit country is China, where the virus originated. About 77,000 people have been infected in China, and nearly 2,600 have died.
Now there's been some rare positive news out of the epicenter, with a 17-day-old baby who was born to a coronavirus patient having fully recovered.
According to Chinese media, the baby is the youngest patient to have recovered from the disease and did so without medication.
People's Daily reports that the girl, known as Xiao Xiao, was taken to Wuhan Children's Hospital on the same day she was born and found to have the virus.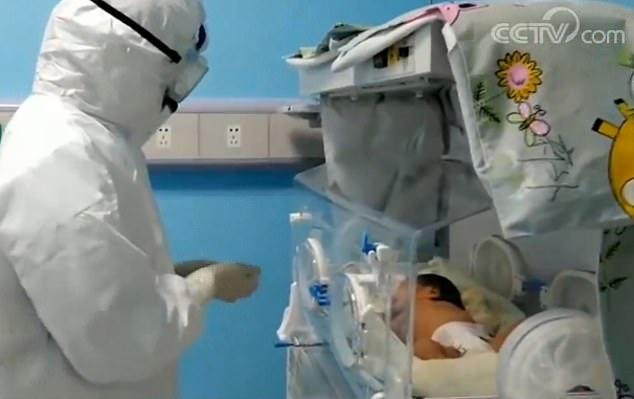 Dr Zeng Lingkong, director of the Department of Neonatology at the hospital, told the paper that Xiao had an infection in her respiratory system and minor myocardial damage. But because the girl wasn't displaying any obvious symptoms, doctors decided to treat her without medication and let her body fight the disease by itself.
"She did not have obvious difficulties in breathing, did not cough or have fevers, therefore we only gave her treatment for her myocardial condition,' Dr. Zeng told CCTV.
Dr. Zeng explained that Xiao was allowed to go home on Friday after recovering from the virus and her heart condition. "She even grew bigger and fatter here," he added.
Doctors are concerned that mothers may be able to transmit coronavirus to their babies in the womb. Earlier this month, another baby born to a coronavirus patient was also discovered to have the virus around 30 hours after being delivered.
"This reminds us to pay attention to a potential new transmission route of the coronavirus - vertical transmission from mothers to babies," Dr. Zeng said at the time.