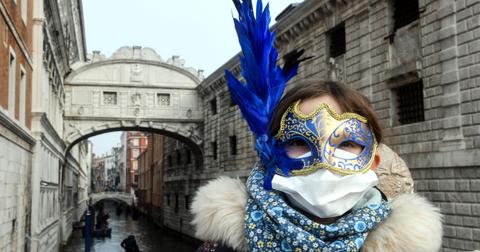 Italy quarantines a dozen towns after coronavirus outbreak
By Mark Pygas

Updated
The Italian government has quarantined ten towns, and roughly 50,000 people after reported cases of coronavirus rose to 150, and the death toll in the nation rose to five on Monday. Before Friday, Italy was reporting just three cases.
Italy's Prime Minister Giuseppe Conte announced the quarantine on Saturday, and it impacts tows in the northern regions of Lombardy and Veneto. It will prevent 50,000 people from leaving the areas and anyone outside from entering unless they gain permission.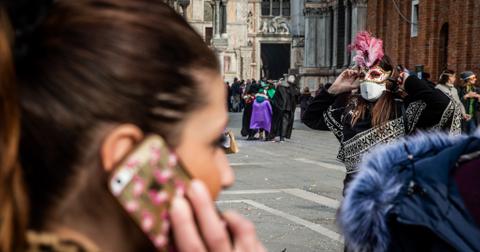 Schools and businesses in some of the towns have been closed as Conte encouraged those affected to stay home. Sporting events and religious gatherings have also been canceled out of fear of spreading the virus.
Venice Carnival was among the events canceled as the government scrambles to halt an outbreak.
Austria's interior ministry recently stopped all trains to Italy after a Venice to Munich train was stopped at the border amid fears that two passengers had the virus.
"As of this evening, there will be a ban on the Venice Carnival as well as on all events, including sporting ones, until March 1 inclusive," regional governor of Veneto, Luca Zaia, said.
"The ordinance is immediately operative and will go into effect at midnight," he said.
Zaia added that while he has dealt with many natural disasters during his long career, "this is the absolutely worst problem that Veneto has faced."
Health officials are unaware of how the outbreak started, with several Chinese visitors who were all believed to be the source having tested negative for the virus.
"We are (now) even more worried because if we cannot find 'patient zero' then it means the virus is even more ubiquitous than we thought," Zaia said.
Coronavirus is believed to have originated in China last year. About 77,000 people have been infected in China, and nearly 2,600 have died. More than 1,200 cases have been confirmed outside of China, with 20 deaths.
World Health Organization chief Tedros Adhanom Ghebreyesus warned last week that the window to contain the virus was "narrowing."
Paul Hunter, professor of health protection at the University of East Anglia, confirmed this to the BBC saying that rising cases outside of China were "extremely concerning."
"The tipping point after which [we lose] our ability to prevent a global pandemic seems a lot closer after the past 24 hours," he added.