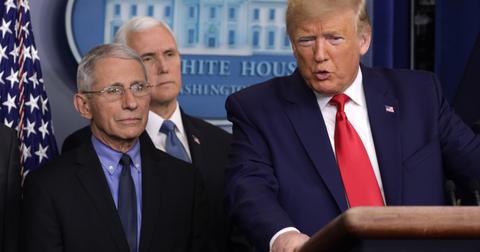 Trump stops top disease expert from speaking freely to public about coronavirus, according to report
By Mark Pygas

Updated
The White House has barred one of the United State's leading experts on infectious diseases from speaking freely about the coronavirus outbreak, according to a report by the New York Times.
Last week, President Donald Trump announced that the White House was forming a task force to deal with the virus. Vice President Mike Pence will lead the team, but the choice has resulted in criticism because of Pence's history when it comes to health emergencies.
One of the first steps that Pence took was to introduce measures to coordinate messaging, which would require officials from agencies involved in the response to seek clearance before making public statements.
"Vice President Mike Pence's office is in charge of all novel coronavirus messaging after several aides blamed negative coverage about the response on too many mixed messages from senior members of the administration," CNN reported last week.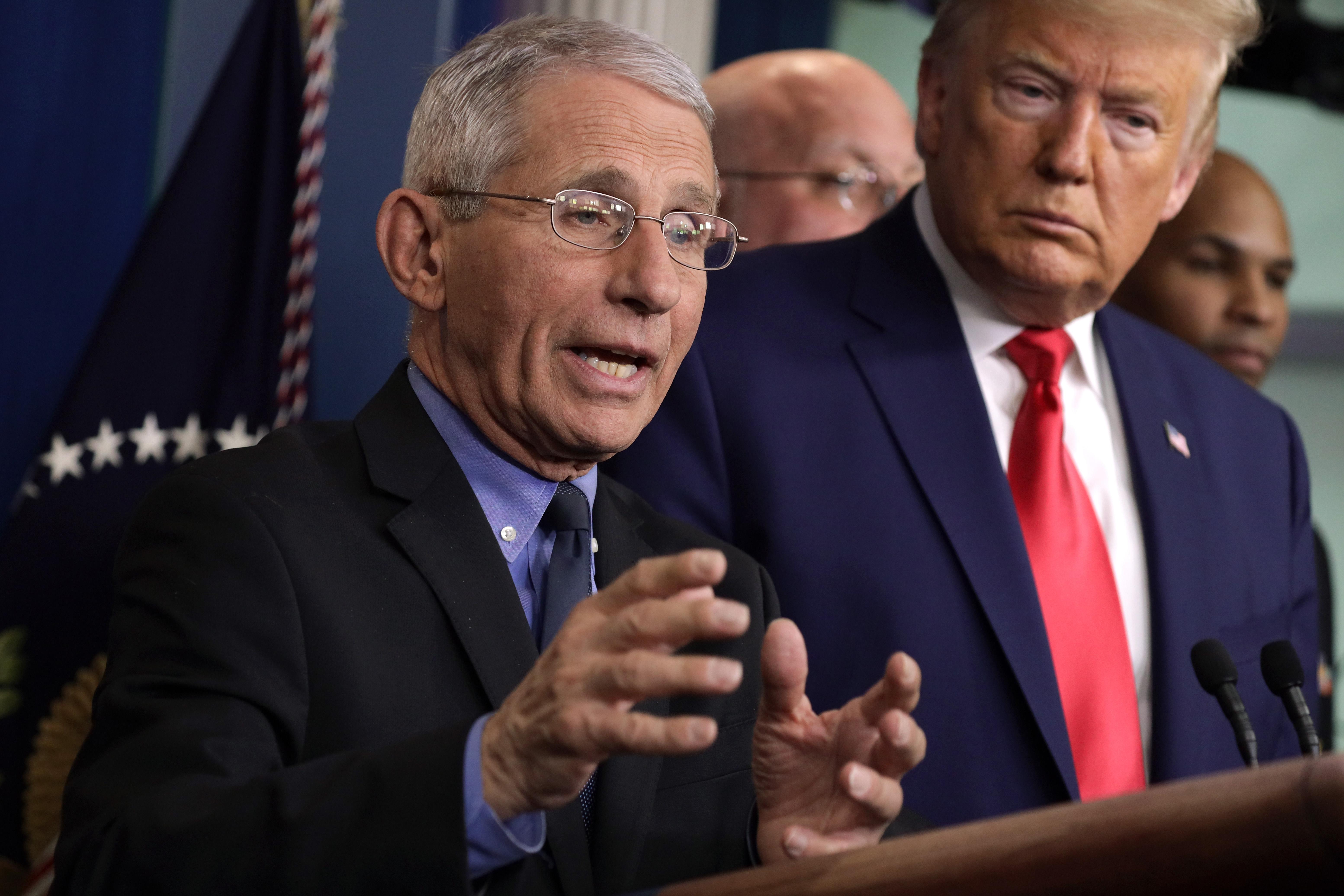 On top of this, Dr. Anthony Fauci, the director of the National Institute of Allergy and Infectious Diseases (NIAID), has been told not to say anything to the public without clearance, according to the Times. They state that Fauci had told associated that the White House "had instructed him not to say anything else without clearance."
While an NIAID spokesperson denied the report, they would come as a shock if true. Fauci has led the institute since 1984 and has advised six presidents on domestic and global health issues, including HIV and Ebola. If the claims are correct, then the move may be the result of Fauci's public statements on the virus conflicting with the administration's stance that all will be well.
During an interview with CNBC on Tuesday, Fauci warned that travel restrictions would be "irrelevant" if the outbreak became a pandemic because "you can't keep out the entire world."
In contrast, President Trump said of the travel bans: "I think it's an incredible achievement what our country's done. Fifteen people is almost, I would say, a miracle."
The number of coronavirus cases in the United States has since jumped to 89 with two deaths.
Fauci has also disagreed with President Trump on just how quickly a vaccine will be available. On Wednesday, Trump said that the United States is "rapidly developing a vaccine" and that we "will essentially have a flu shot for this in a fairly quick manner."
But in an interview with Fox News, Fauci implied that a vaccine wouldn't be ready for at least year: "Even though we are going as fast as you possibly can, it's still going to take a good year, year and a half to see if we have a vaccine that works," he said.
And at a meeting with Pence on Thursday, Fauci also warned that "this virus has adapted extremely well to human species" and noted that it had a higher mortality rate than influenza. "We are dealing with a serious virus," he added.
Coronavirus spread to several additional cities across the United States over the weekend. The virus also killed two Americans in Washington, prompting a nursing home where one of the deceased lived to be put under close watch as five other residents and a staff member also tested positive. Unfortunately, three of those residents, all of whom have underlying health conditions, are in "critical condition."