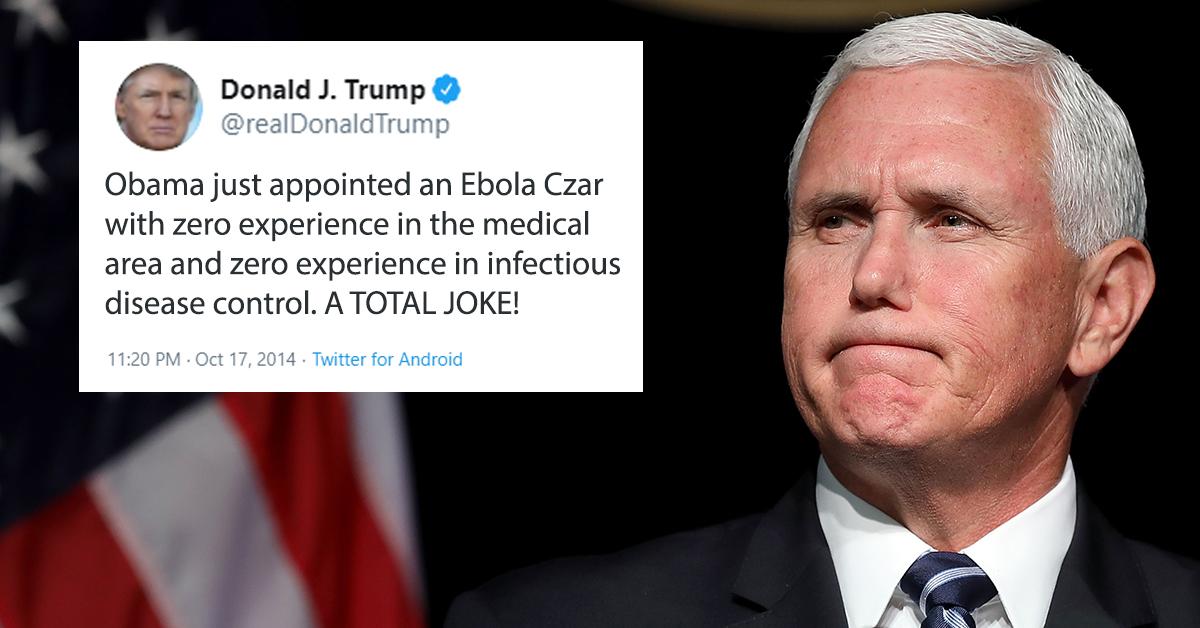 Trump criticized for putting 'science denier' Mike Pence in charge of coronavirus
By Mark Pygas

Feb. 27 2020, Updated 9:30 a.m. ET
Outbreaks of coronavirus have started appearing outside of China and Asia. In Italy, 528 people are infected, and 14 have died, with the Italian prime minister quarantining a dozen towns and over 50,000 people in an attempt to slow the spread of the disease. A hotel in the Canary Islands has also been put into lockdown after an Italian doctor was diagnosed with the disease. Cases in South Korea have also spiked.
Article continues below advertisement
On Wednesday, President Donald Trump announced that the White House was forming a task force to deal with the virus. Vice President Mike Pence will lead the team, but the choice has resulted in criticism because of Pence's history. Pence has no medical history, defended smoking and downplayed its health risks, and was accused of enabling an HIV outbreak in Indiana by cutting health funding and refusing to implement needle exchange programs.
"Pencedemic," began trending on Twitter and the hashtag was full of criticism over the choice. Some users pointed out an old tweet from Donald Trump that criticized President Obama for appointing "an Ebola Czar with zero experience in the medical area and zero experience in infectious disease control."
Article continues below advertisement
Another user wrote: "Mike Pence said smoking doesn't kill. He was single-handedly responsible for a statewide AIDS outbreak. And the lax gun laws he passed increased deaths across the Midwest. Also, he doesn't believe in science."
Article continues below advertisement
While one user asked: "A science denier who claimed smoking didn't cause cancer, and who enabled a HIV outbreak with his stance against needles, is now in charge of handling a global health emergency?"
Article continues below advertisement
Another commenter pointed out: "As Indiana governor Pence allowed an HIV outbreak in Scott County to spread to epidemic proportions because he slow-walked approval for needle exchanges."
Article continues below advertisement
And one commenter concluded: "My dad (a doctor) had signs in every bathroom in our house that said, 'Handwashing prevents infection!' with a teddy bear and a heart. I wouldn't mind seeing those signs everywhere now. More effective than Pence."