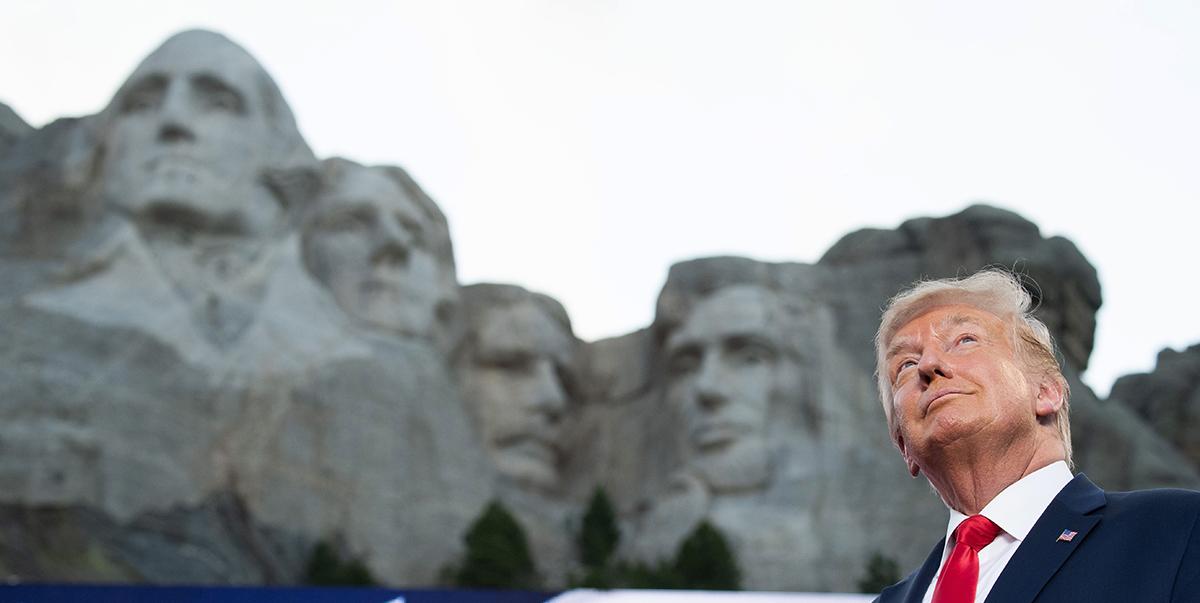 White House inquired about adding Trump to Mount Rushmore, report
By Mark Pygas

Aug. 10 2020, Updated 7:42 a.m. ET
White House aides reached out to South Dakota Gov. Kristi Noem last year to ask about the process of adding additional presidents to Mount Rushmore, according to a report by the New York Times.
Article continues below advertisement
According to a person familiar with the matter, the call came in 2019, before Noem hosted Trump when he arrived in the state for July Fourth celebrations at the monument this year. The celebrations included a four-foot replica of Mount Rushmore that included President Trump's face.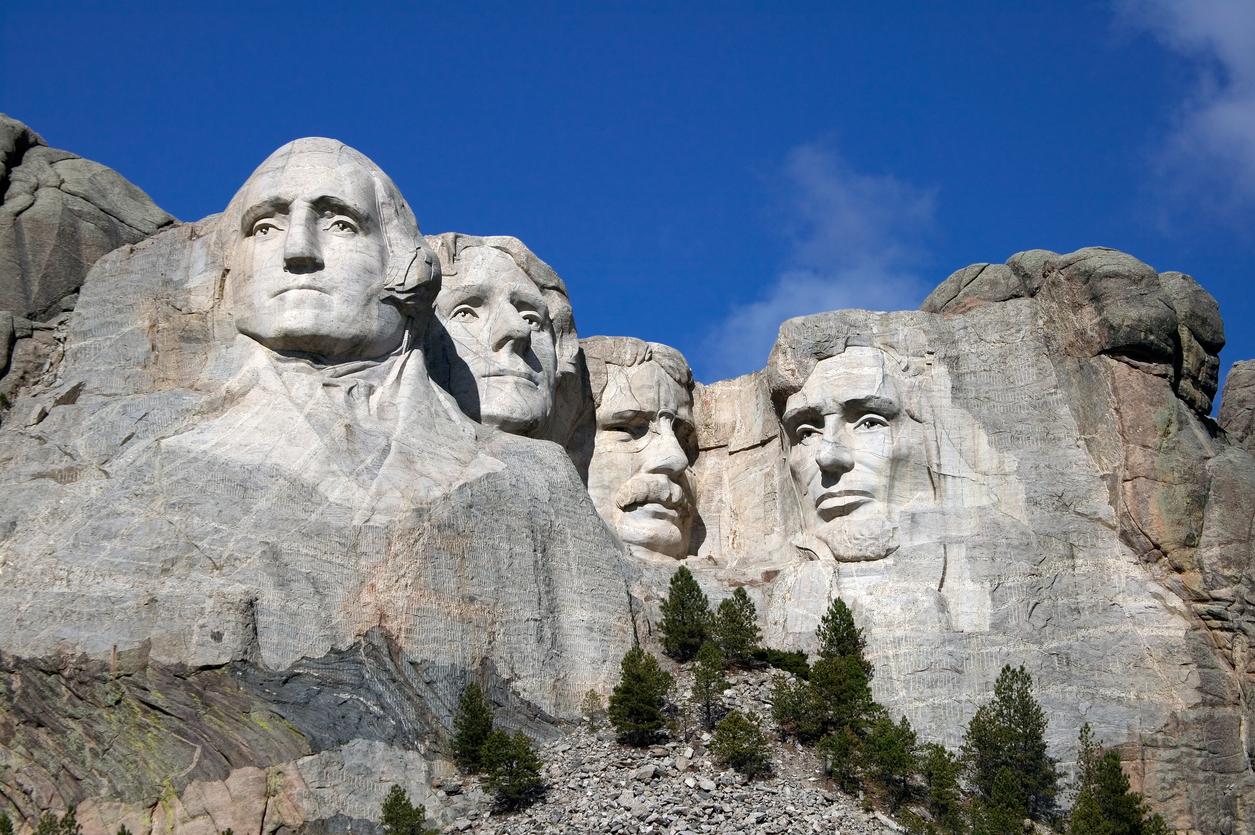 Article continues below advertisement
In 2018, when then-Rep. Kristi Noem was running for governor of South Dakota, she told the Argus Leader that it was President Trump's "dream" to be included in the faces on Mount Rushmore.
"He said, 'Kristi, come on over here. Shake my hand,'" Noem said. "I shook his hand, and I said, 'Mr. President, you should come to South Dakota sometime. We have Mount Rushmore.' And he goes, 'Do you know it's my dream to have my face on Mount Rushmore?'"
Noem noted that she thought President Trump was joking, but went on to add: "I started laughing. He wasn't laughing, so he was totally serious."
During a rally in Youngstown, Ohio, in 2017, President Trump also noted his desire to be included on Mount Rushmore.
Article continues below advertisement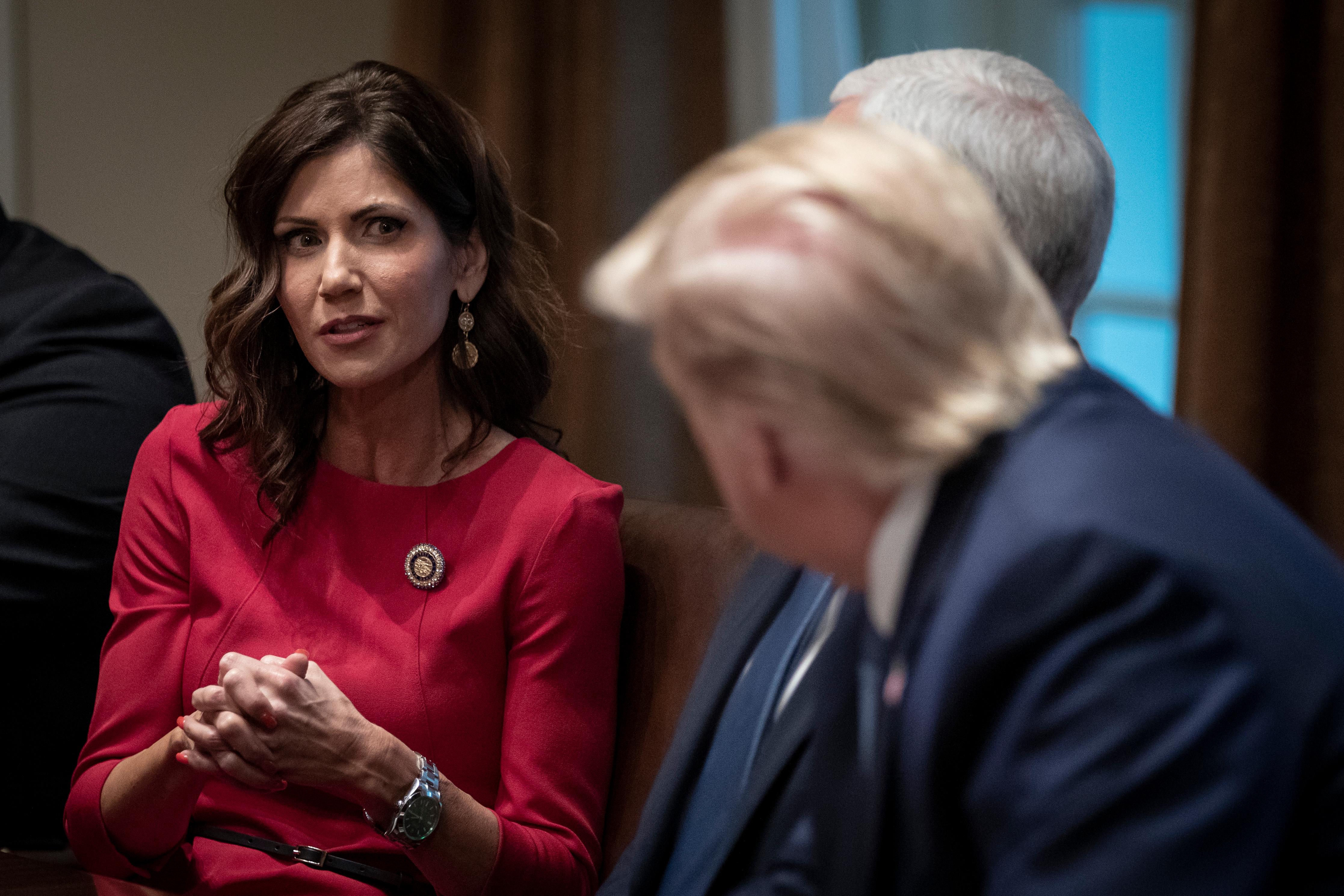 "I'd ask whether or not you think I will someday be on Mount Rushmore, but here's the problem: If I did it joking, totally joking, having fun, the fake news media will say 'he believes he should be on Mount Rushmore,'" he said. "So I won't say it, OK? I won't say it."
In response to the story, a White House official told the Times that Mount Rushmore is a federal, not state, monument.
Article continues below advertisement
President Trump denied the reports on Monday morning, but added that it "sounds like a good idea to me."
Maureen McGee-Ballinger, public information officer at Mount Rushmore, explained in 2018 that no presidents are being added to Mount Rushmore any time soon.
"There is no more carvable space up on the sculpture," McGee-Ballinger said. "When you are looking on the sculpture, it appears there might be some space on the left next to Washington or right next to Lincoln. You are either looking at the rock that is beyond the sculpture (on the right), which is an optical illusion, or on the left, that is not carvable."