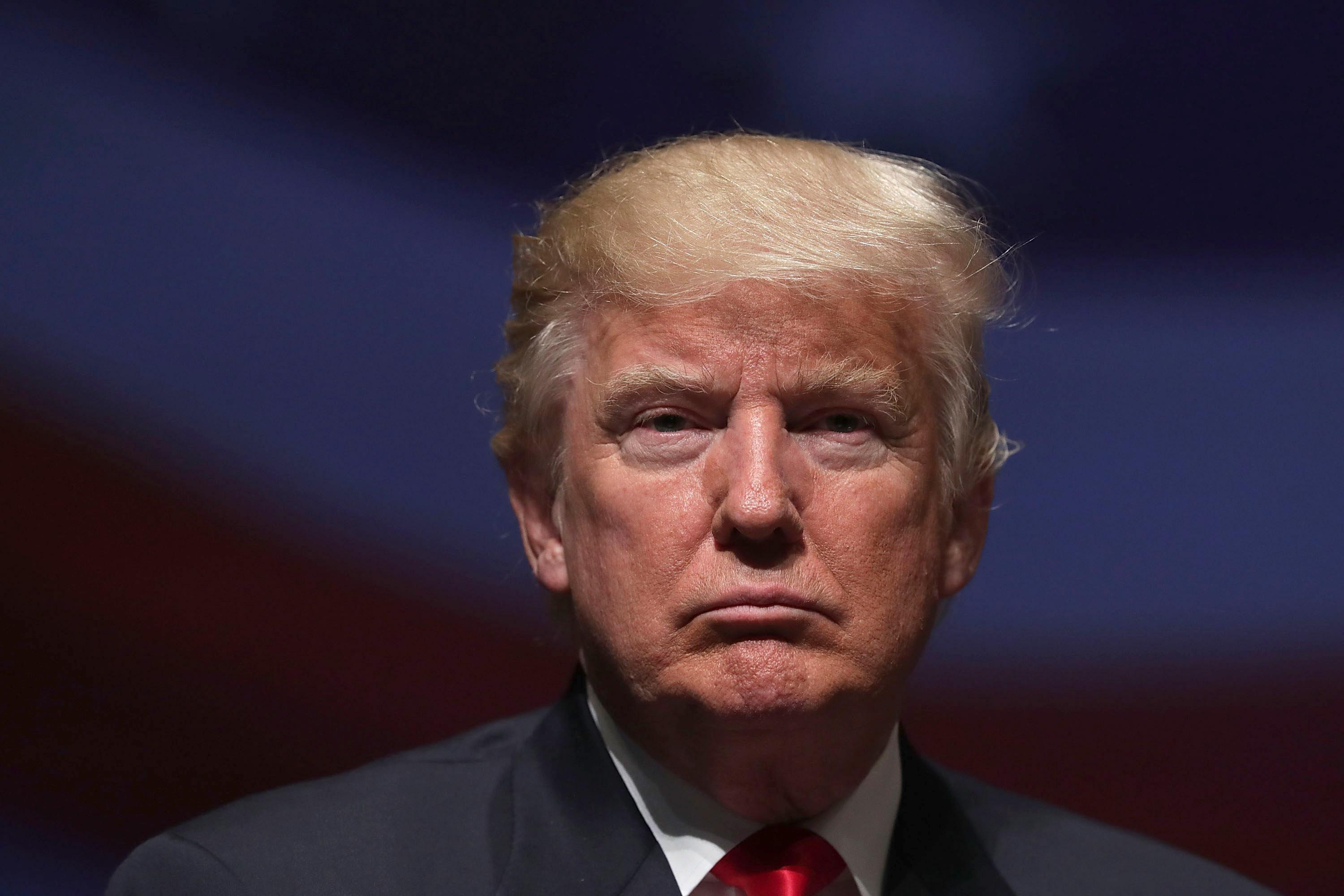 White House lists ending coronavirus pandemic as one of Trump's accomplishments
By Mark Pygas

Oct. 29 2020, Updated 9:12 a.m. ET
The White House listed ending the coronavirus pandemic as one of the accomplishments of President Donald Trump. The claim was made in a White House Office of Science and Technology Policy news release sent to reporters. The release included a list of the administration's science and technology achievements over the past four years.
Article continues below advertisement
"Highlights include: ENDING THE COVID-19 PANDEMIC," the news release stated. "From the outset of the COVID-19 pandemic, the Administration has taken decisive actions to engage scientists and health professionals in academia, industry, and government to understand, treat, and defeat the disease."
Article continues below advertisement
"Since the start of the pandemic, the Administration has taken several actions to engage scientists in academia, industry, and government to understand and defeat this disease," the report added. "Operation Warp Speed, public-private partnerships, and other decisive actions taken by the Trump Administration have provided American scientists, engineers, and healthcare professionals with the knowledge, tools, and technologies needed to understand and defeat this 'invisible enemy.'"
"The great work the Trump administration is doing to end the pandemic is a top priority and worthy of highlighting," spokesperson Kristina Baum said in response to the press release.
Alyssa Farah said the release was "poorly worded."
"The intent was to say that it is our goal to end the virus. But what I would say is this: because of the President's leadership, we are rounding the corner on the virus," she added.
Article continues below advertisement
The claim comes after nearly 500,000 Americans tested positive for coronavirus last week. "That's a bad position to be in," Dr. Anthony Fauci said of the rising cases. "When you look at the country and the heat map color, when you see red dots, which indicate that that part of the county, the city... is having an uptick in cases... all of that puts us in a precarious situation. We should have been way down in baseline and daily cases, and we're not."
Gov. Tony Evers of Wisconsin has warned that hospitals in the state may struggle to deal with a surge in coronavirus pandemic. "There is no way to sugarcoat it, we are facing an urgent crisis and there is an imminent risk to you and your family," the governor warned.
"The increasing cases, and our increase in deaths today are the largest single day increases we've seen throughout the course of this pandemic," Andrea Palm, Secretary-designee of Wisconsin's Department of Health Services, added. "We must take significant and collective action."