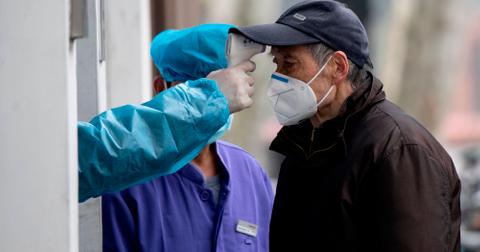 White House reportedly overruled CDC advice to tell seniors not to fly amid coronavirus outbreak
By Mark Pygas

Updated
Coronavirus continues to spread across the United States and much of the world. As of Monday, there were 545 confirmed cases and 22 deaths across the country. Those deaths have mostly been among groups most susceptible to the virus, mainly the elderly and those with prior severe health problems.
But over the weekend, it emerged that the White House had reportedly overruled advice from the Centers for Disease Control and Prevention (CDC) aimed at protecting those groups. According to the Associated Press, the Trump administration removed a recommendation that elderly and physically fragile Americans avoid air travel.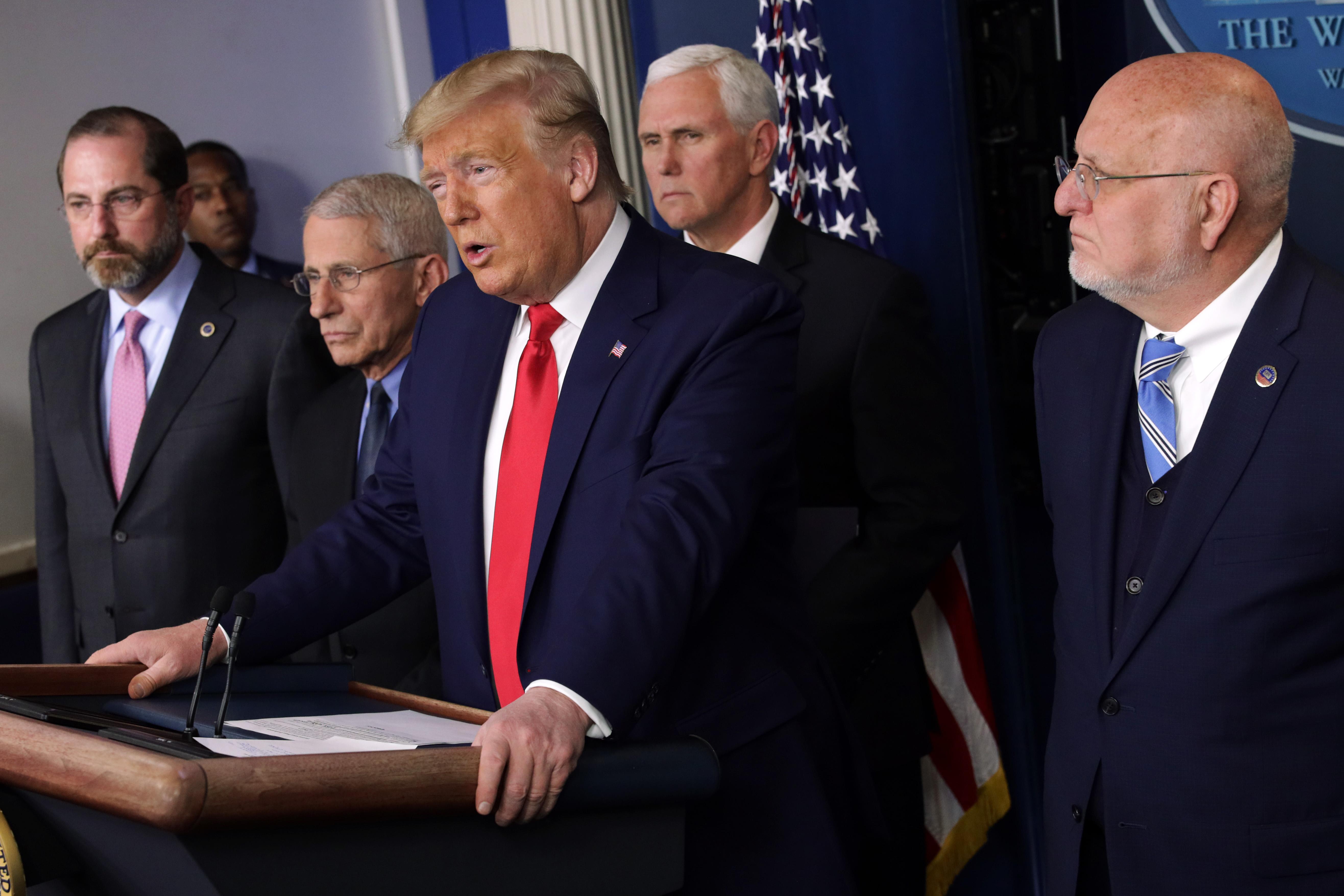 The CDC submitted the advice as a way to try and protect those who are most vulnerable to coronavirus. But the AP talked to a federal official who claims that White House officials ordered the advice to be removed.
The White House has since suggested certain people should consider not traveling but have not gone as far as the CDC's advice.
AP reports that the source spoke to them on the condition of anonymity because they did not have the authorization to talk about the matter. The source did not know why the decision was made, or who made the call.
The White House has since denied the story, with Vice President Mike Pence's press secretary writing in a tweet: "This story is complete fiction. It was never a recommendation to the Task Force. I look forward to Sunday morning hosts asking our medical professionals about it tomorrow."
This story is complete fiction. It was never a recommendation to the Task Force. I look forward to Sunday morning hosts asking our medical professionals about it tomorrow. https://t.co/yL9LBRtVMP

— Katie Miller (@VPPressSec) March 8, 2020
On Saturday, Pence encouraged older people with serious health problems to avoid travel.
"If you're a senior citizen with a serious underlying health condition, this would be a good time to practice common sense and to avoid activities including traveling on a cruise line," Pence said.
Dr. Anthony Fauci, the director of the National Institute of Allergy and Infectious Diseases (NIAID), denied that anyone had told him not to advise the elderly and those with underlying conditions to avoid travel.
"No one has told us not to say that," he told Fox News on Saturday.
The White House has also been criticized for failing to meet its goal of sending out a million tests by the end of last week. In a press conference, Trump tried to pin the blame on Obama by saying: "The Obama administration made a decision on testing that turned out to be very detrimental to what we're doing, and we undid that decision a few days ago so that testing can take place in a much more accurate & rapid fashion."
Pence later clarified the remarks, stating: "The last administration asserted Food and Drug Administration (FDA) jurisdiction over-testing and the development of tests like this. The president changed that on Saturday."
According to the Washington Post, this statement is false. Glenn Kessler explains that "there was no Obama rule, simply 'guidance' that was never acted on."
When asked what rule Trump and Pence could be referring to, Peter Kyriacopolous, chief policy officer at the Association of Public Health Laboratories, told CNN: "We aren't sure what rule is being referenced."
He added: "There was an intense interest from FDA to pursue regulation of lab-developed tests during the Obama administration, but it never occurred. FDA did a lot of work on this, but there never was a final rule that came out of all that work."
Instead, many have attributed the delay in test kits to mistakes made by the CDC. Neel Patel of MIT Technology Review explains: "On February 5 the CDC began to send out coronavirus test kits, but many of the kits were soon found to have faulty negative controls (what shows up when coronavirus is absent), caused by contaminated reagents."
As a result, the kits couldn't be used, and the CDC has only been able to test 1,235 patients as of Thursday. This shortage meant that until recently, tests were reserved for people who had been outside the country in the last two weeks and those who had come into contact with a confirmed case of coronavirus.