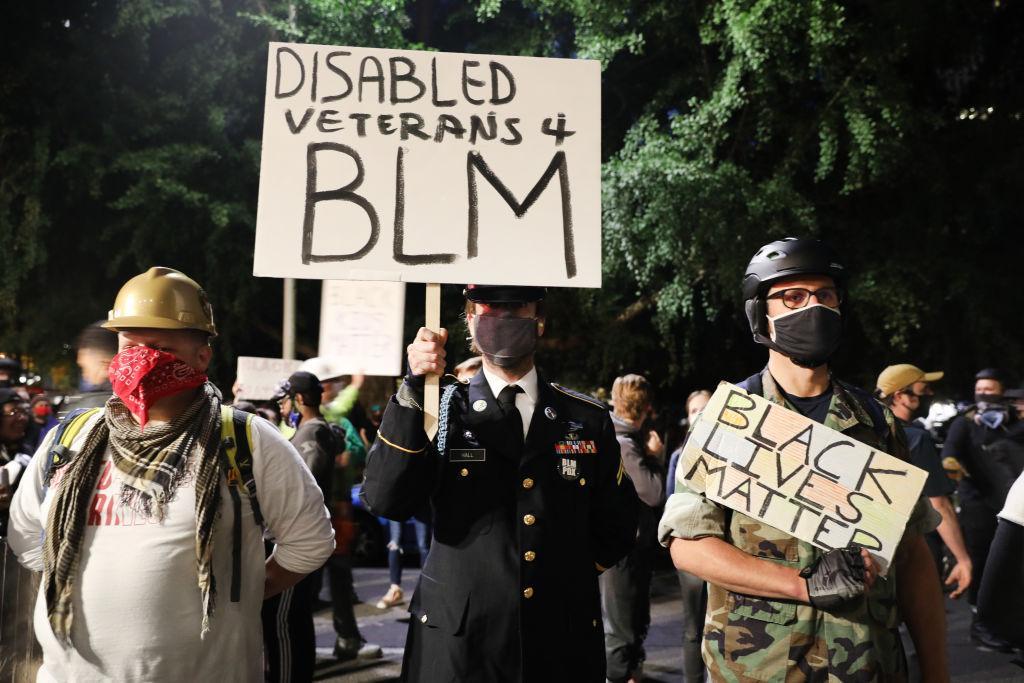 A wall of vets joined the Portland protest to protect lives, freedom of speech
By Distractify Staff

Jul. 27 2020, Updated 9:13 a.m. ET
On July 24, veterans formed a Wall of Vets and joined the protesters in Portland, Ore. This happened one week after federal officers assaulted a Navy veteran (Chris David) who claimed he just walked up to them to ask them a question.
Article continues below advertisement
The veterans congregated among thousands last night, along with the Wall of Moms, Wall of Dads, Teachers Against Tyrants, Healthcare Workers, and Lawyers for BLM who were in attendance protesting against racial injustice and inequality. One tweet stated that there were between 10,000 and15,000 people marching that Friday night.
Article continues below advertisement
What you need to know about the Wall of Vets.
The Wall of Vets formed when several vets, including Duston Obermeyer, wanted to ensure that federal officers weren't pushing back against people's constitutional right to free speech. Per The New York Times, Obermeyer stated, "Our veterans are here specifically to support the rights of the protesters to protest."
On Friday night, the large crowd of vets lined up in front of the fence around the federal courthouse and maintained their positions until they were tear-gassed.
People on Twitter have shared footage from the protests, commending the vets for joining the protest and calling their actions a true act of patriotism.
Article continues below advertisement
Article continues below advertisement
Article continues below advertisement
What's going on in Portland, exactly?
Over the last 50 days since George Floyd's death, people in Portland have been protesting, calling for real systemic change and accountability from the police. Trump recently responded by sending in federal officers to reportedly protect the facilities and local law enforcement officers.
Calling the protesters "anarchists and criminals," Chad F. Wolf, the acting secretary of homeland security stated, "We will continue to take the appropriate action to protect our facilities and our law enforcement officers. If we left tomorrow they would burn that building down."
Article continues below advertisement
But many people are horrified by the extremes that have been taken, which can be considered as a violation of our rights as U.S. citizens to protest and exercise our freedom of speech. Officials in Oregon have not welcomed the federal force. On July 19, the attorney general for the U.S. state of Oregon filed a lawsuit against the federal government for "unlawfully detaining protesters." Federal officers have also tear-gassed peaceful protesters, including mothers and healthcare workers.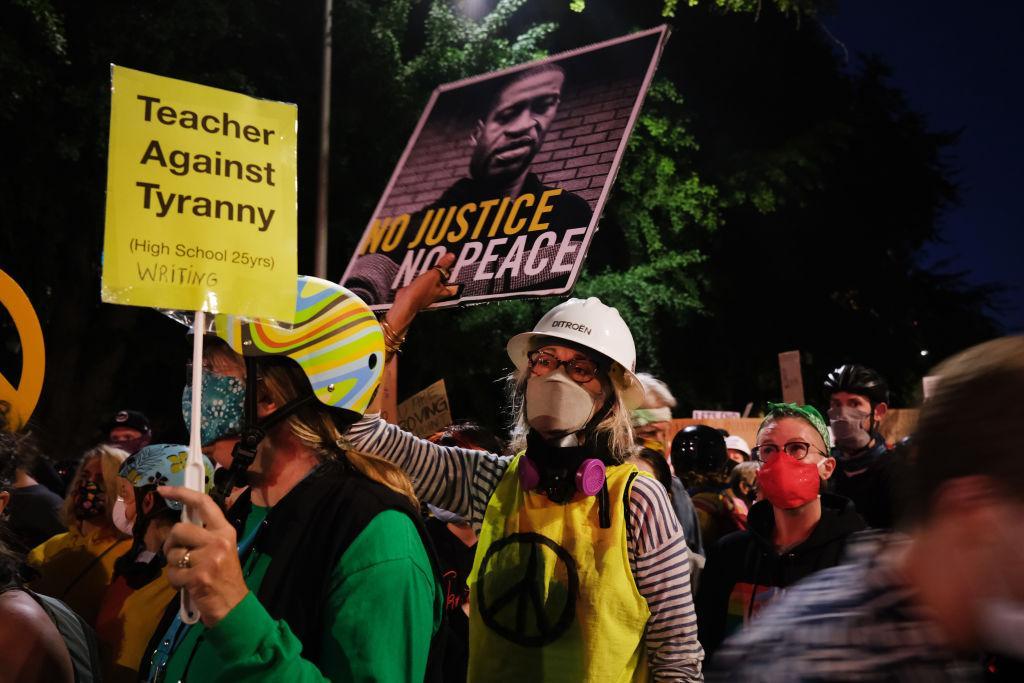 Article continues below advertisement
"These tactics must stop. They not only make it impossible for people to assert their First Amendment rights to protest peacefully, they also create a more volatile situation on our streets," Oregon Attorney General Ellen Rosenblum stated.
However, on Friday, a judge denied the state's request to stop protester arrests. U.S District Court Judge Michael Mosman said, per a local NBC news outlet, "the state lacked standing to sue on behalf of protesters."
Although this isn't the first time federal enforcement has been called to aid in civil unrest (forces were sent to LA after the Rodney King riots broke out in Washington, Chicago, and Baltimore after Dr. Martin Luther King Jr. was murdered, and in Detroit during a race riot in 1943 and 1967 — and these are just a few examples), many feel that Trump's decision to send forces to Portland over protesting is excessive and disturbing.
Article continues below advertisement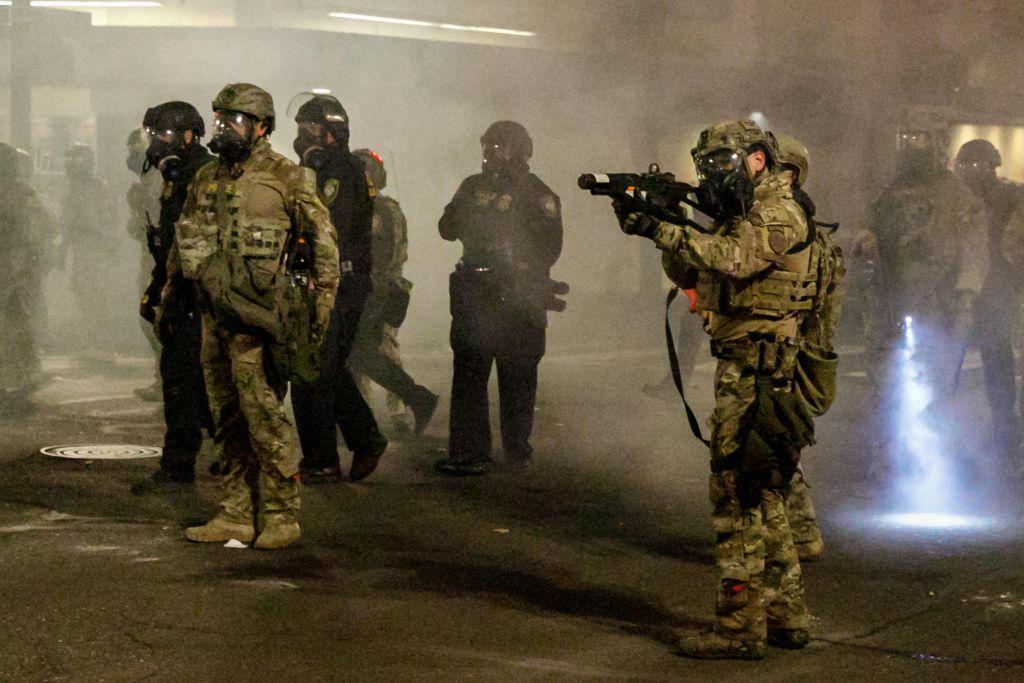 "The idea of bringing in troops or law enforcement in its many forms to quell civilian protests is as American as apple pie — it is foundational to this nation. This is what is alarming about where we are now. There is a way in which [Trump] is taking this to the next level," Heather Ann Thompson, a historian at the University of Michigan tells the NYT.