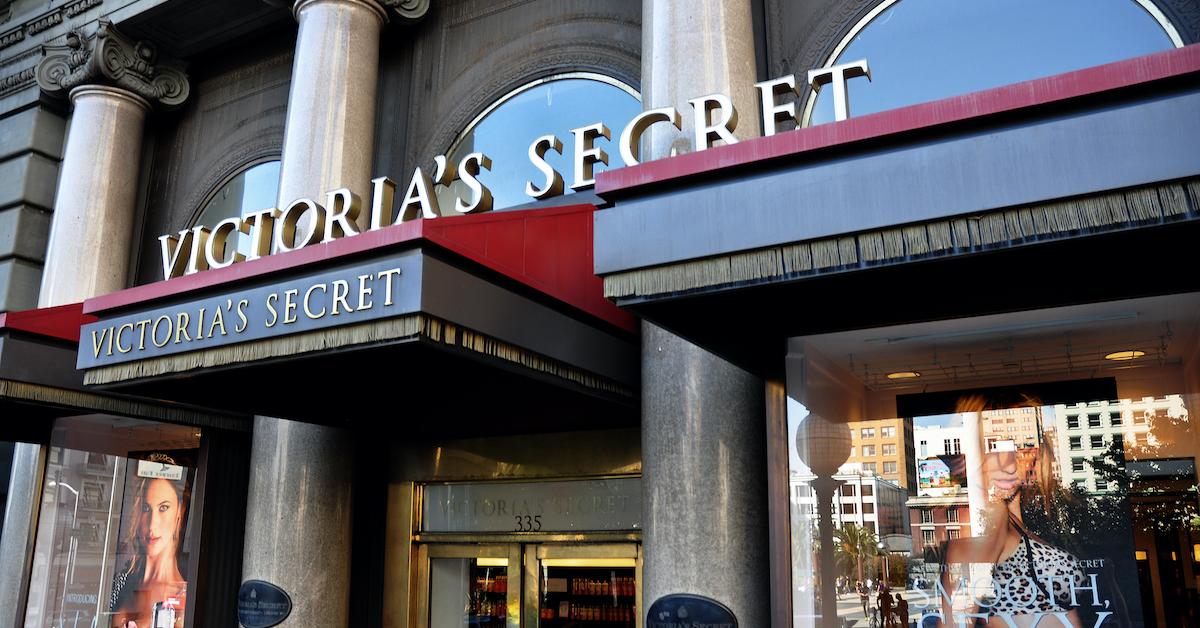 This Victoria's Secret trashed hundreds of bras and other goods
By Sophie Hirsh

Feb. 19 2020, Updated 11:42 a.m. ET
Many fashion brands have received flack for destroying surplus merchandise in the past — and the latest is Victoria's Secret.
Article continues below advertisement
As reported by local Colorado news outlet 9News, a woman named Melanie Gelinas lives upstairs from a recently-closed Victoria's Secret in Centennial, Colo. Last week, when taking some boxes to the recycling bins in her garage, Gelinas discovered hundreds of Victoria's Secret bras and other products from the store in the dumpster.
"So, I was taking some boxes down last night and I noticed it looked like a couple bras laying on the ground," Gelinas told 9News. "So, I walked towards the trash dumpster and I just noticed piles of bras in there."
Article continues below advertisement
"It had to be hundreds of bras and I just thought, 'What a waste.' These are all going to a landfill. They could be going to a homeless shelter or a battered women's shelter," Gelinas continued. "I just felt like it was such a waste of money and, you know, wouldn't a mom like to get a brand new bra from Victoria's Secret who's living in a shelter?"
Article continues below advertisement
In addition to the bras, Gelinas saw clothing, lotion bottles (with the product partially squeezed out), packaging, hangers, and more in the dumpster. Some of the bras had "damaged" tags on them.
A spokesperson for Victoria's Secret issued the following statement, as shared by The Guardian: "We are sorry for how this may appear. Because this store was closing, we damaged out [wrote off] sample products including bras from our fitting rooms. All remaining inventory was reallocated to other stores."
Article continues below advertisement
It's true that Victoria's Secret stores keeps sample products such as neutral-colored bras, underwear, and T-shirts in dressing rooms for customers to try on under shirts or over bras. However, those products could have easily been donated to people in need, sent to other stores to be more fitting room samples, or sent to fabric recycling.
Article continues below advertisement
So why do stores get rid of surplus goods by destroying them, sending them to landfill, or incinerating them? In 2018, Burberry was under fire (literally) for destroying more than $36 million worth of goods in one year. But the company wasn't ashamed about that — in its annual report, Burberry actually stated that destroying merchandise was built into its business plan to maintain an exclusive and luxurious reputation, as Vox reported.
But a few months (and a lot of backlash) later, Burberry changed its tune — and its policy — announcing that it would no longer burn merchandise. With environmental impact becoming important to more and more consumers, if brands want to stay relevant, they're going to have to start becoming more transparent and ethical in their business practices.
Article continues below advertisement
Victoria's Secret has been known to destroy and trash surplus merchandise in the past. For example, many "dumpster divers" have had success finding Vicky's merchandise in perfect condition in dumpsters outside of stores; however, they have also found plenty of merchandise destroyed with scissors. For example, in a YouTube video by dumpster diver Christine DDIS, she found bras cut in half and with the straps cut off, T-shirts sliced in half, and bottles of lotion with some of the product squeezed out. By "damaging" their merchandise, brands hope their clothing won't wind up being worn by people who cannot afford them new, and it's a huge problem.
As The Guardian pointed out, this is not Victoria's Secret's only scandal as of late — just a few weeks ago, The New York Times published a detailed inside look at sexual harassment and misogyny within Victoria's Secret.