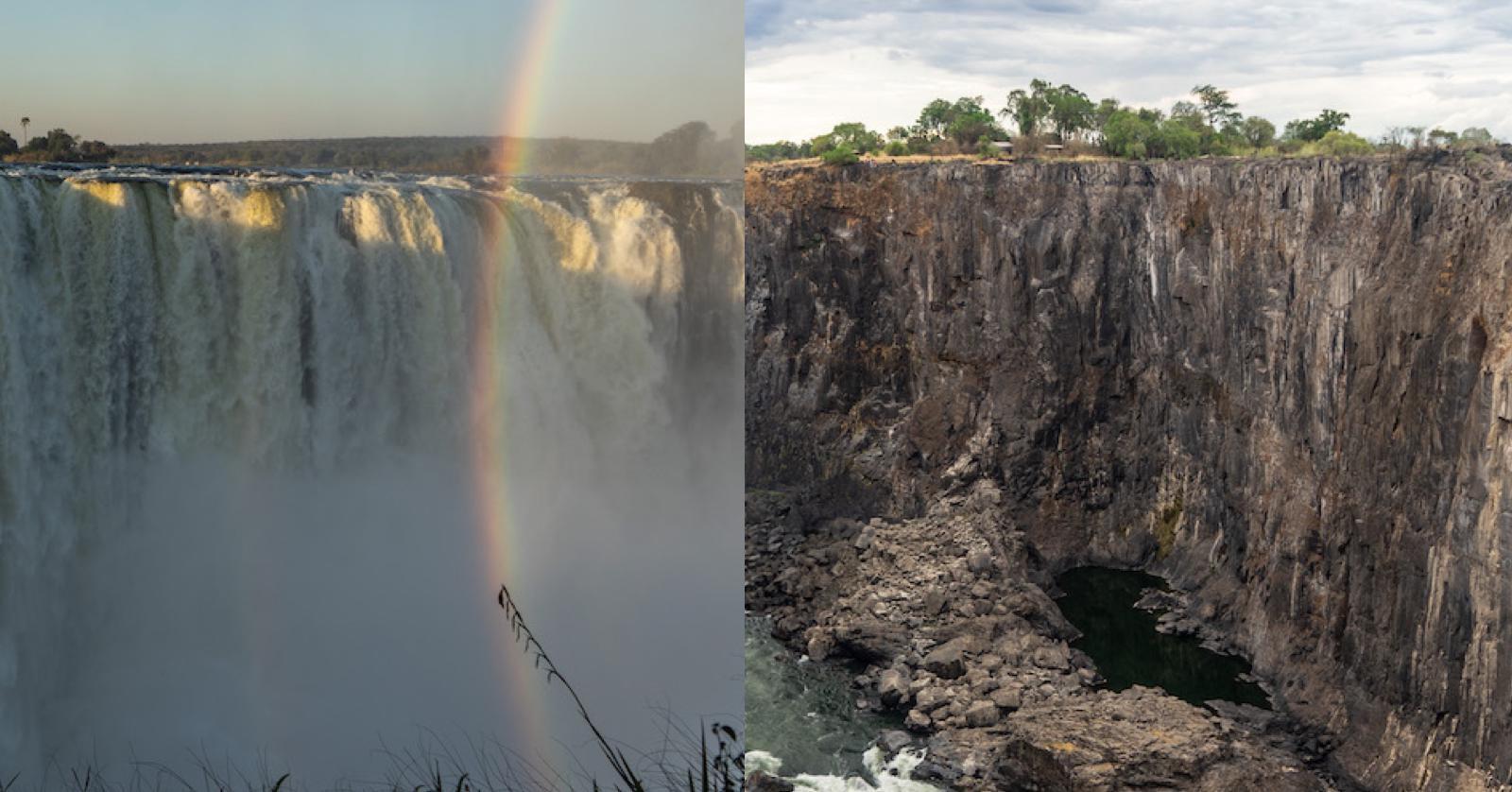 Southern Africa's Victoria Falls dries up due to climate crisis-fueled drought
By Sophie Hirsh

Dec. 10 2019, Updated 11:35 a.m. ET
Victoria Falls, located along the Zambezi River on the border of Zambia and Zimbabwe, is one of southern Africa's natural wonders. You've probably seen photos of the natural waterfall beautifully cascading in the middle of a lush landscape — but unfortunately, Victoria Falls is almost unrecognizable at the moment due to a drought. Thanks to the climate crisis, Victoria Falls has completely dried up in many areas, leaving just a few trickles of water where there are usually cascading falls.
Article continues below advertisement
Before-and-after photos of Victoria Falls have been circulating the internet, comparing the falls in years past with the present day. As early as June 2019, the falls looked as lush as ever — but this month, the walls of the waterfall are bone-dry.
Here are photos of the Victoria Falls in 1989 and in June 2019: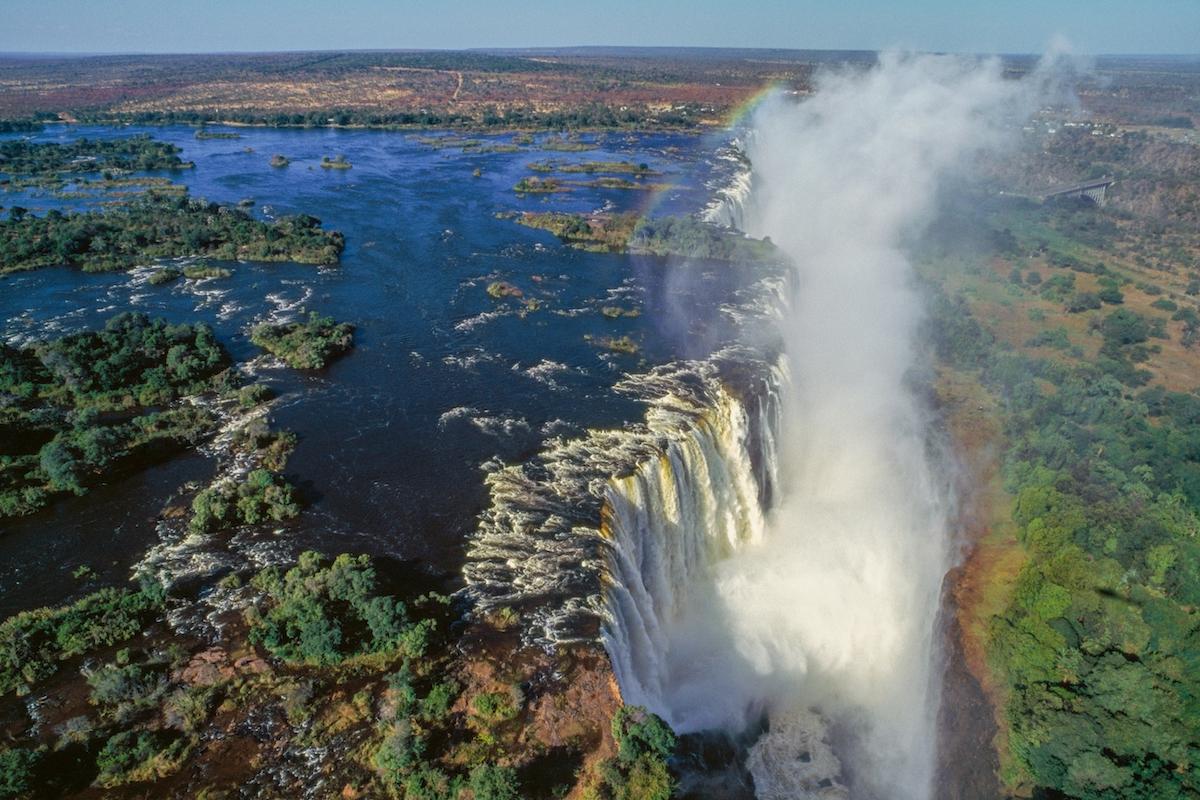 Article continues below advertisement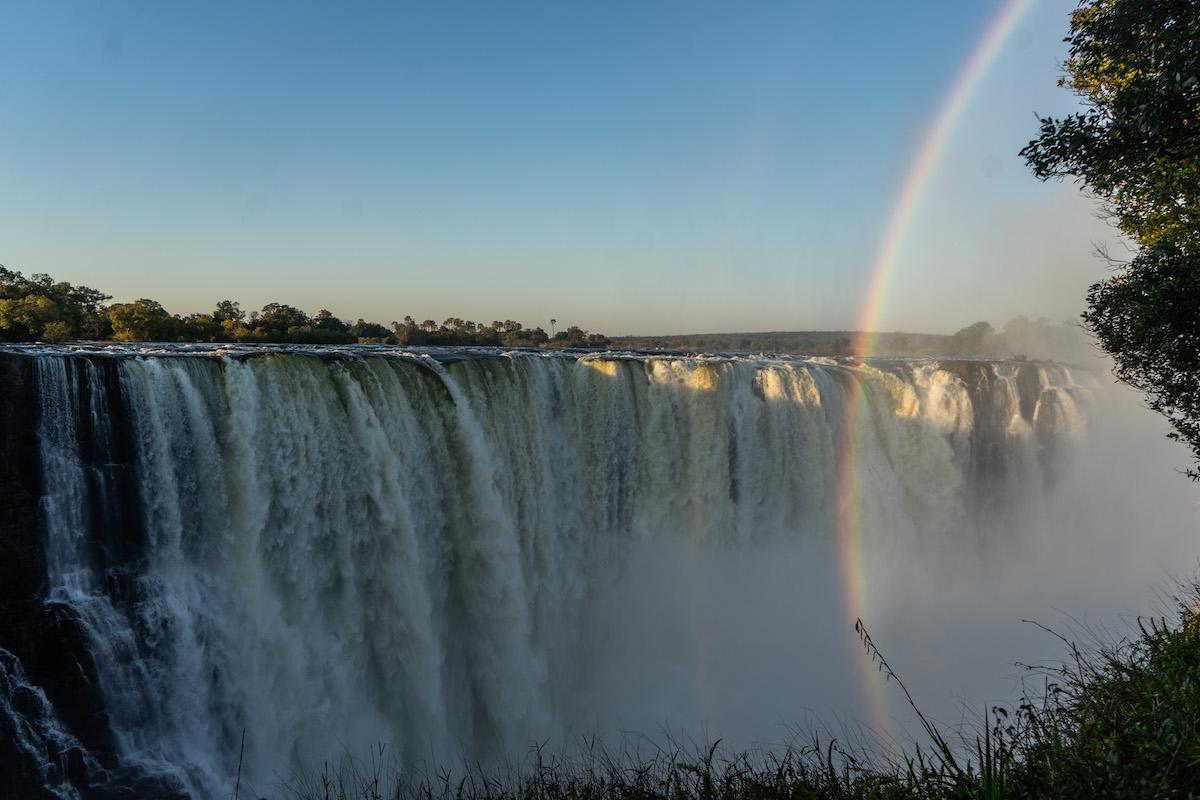 And here's a photo from this month. 
Article continues below advertisement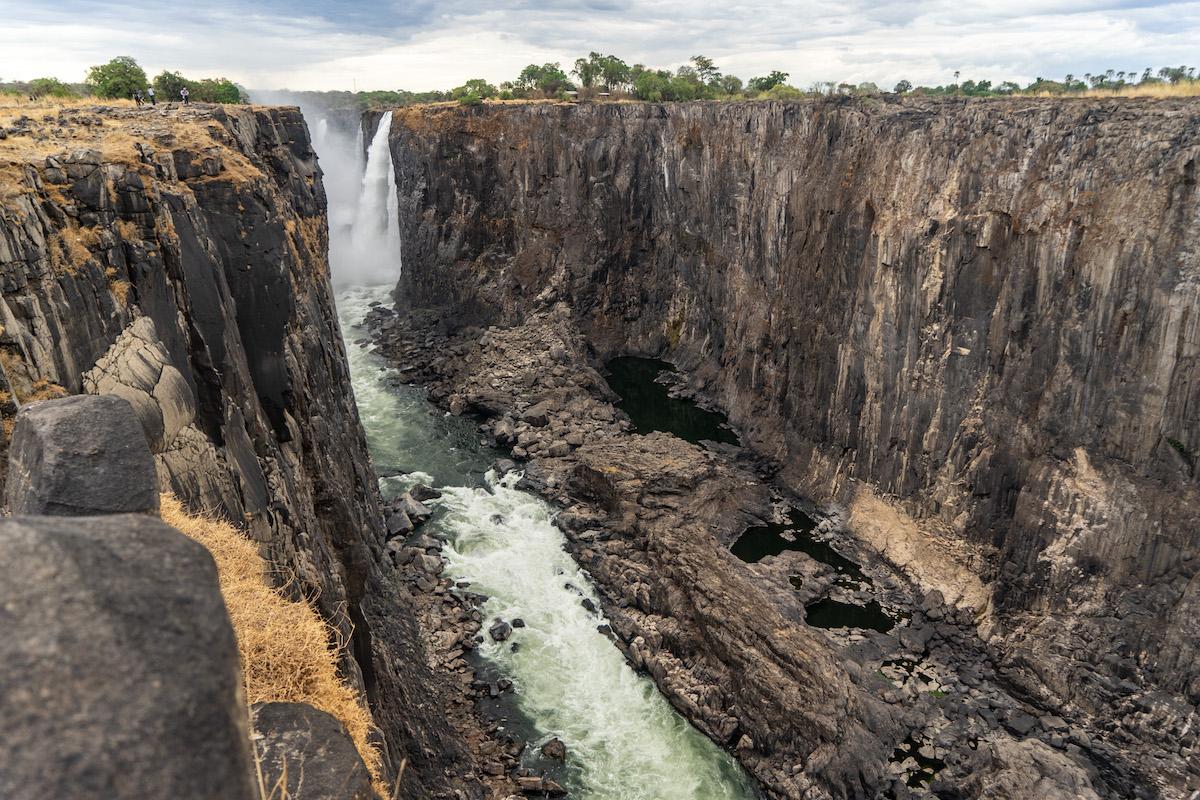 All of the rocky walls in the above photo should be covered with flowing water.
As explained by The Guardian, it is currently the dry season in the area, meaning it's normal for Victoria Falls to dry up a bit — however, it does not usually dry up this much. According to Zambezi River Authority data that The Guardian shared, Victoria Falls' water flow is the lowest its been since 1995.
Article continues below advertisement
While the western hemisphere is just waking up to the problems at Victoria Falls, locals have been aware of the issue for months. Zambia's President Edgar Chagwa Lungu actually tweeted about Victoria Falls in early October, asserting that this drought is due to the climate crisis.
Article continues below advertisement
"These pictures of the Victoria Falls are a stark reminder of what climate change is doing to our environment and our livelihood," he tweeted. "It is with no doubt that developing countries like #Zambia are the most impacted by climate change and the least able to afford its consequences ... We have no time to play politics with climate change. We must come together and provide solutions around mitigation and adaptation."
Not only is this drought bad for the climate, but it could also hurt Zambia's economy and locals who work at or near Victoria Falls, since less tourists will be inclined to visit the site. "In previous years, when it gets dry, it's not to this extent," Dominic Nyambe, who sells souvenir handicrafts near Victoria Falls, told The Guardian. "This [is] our first experience of seeing it like this. It affects us because ... clients ... can see on the internet [that the falls are low] ... We don't have so many tourists."
Article continues below advertisement
Increased greenhouse gases in the atmosphere cause side effects such as rising global temperatures and different rainfall patterns, and those hotter and drier conditions can cause droughts. To restore Victoria Falls to its former glory — and to create healthier living conditions for those who live in the area — we must continue working to reduce greenhouse gas emissions as dictated by the Paris Agreement.