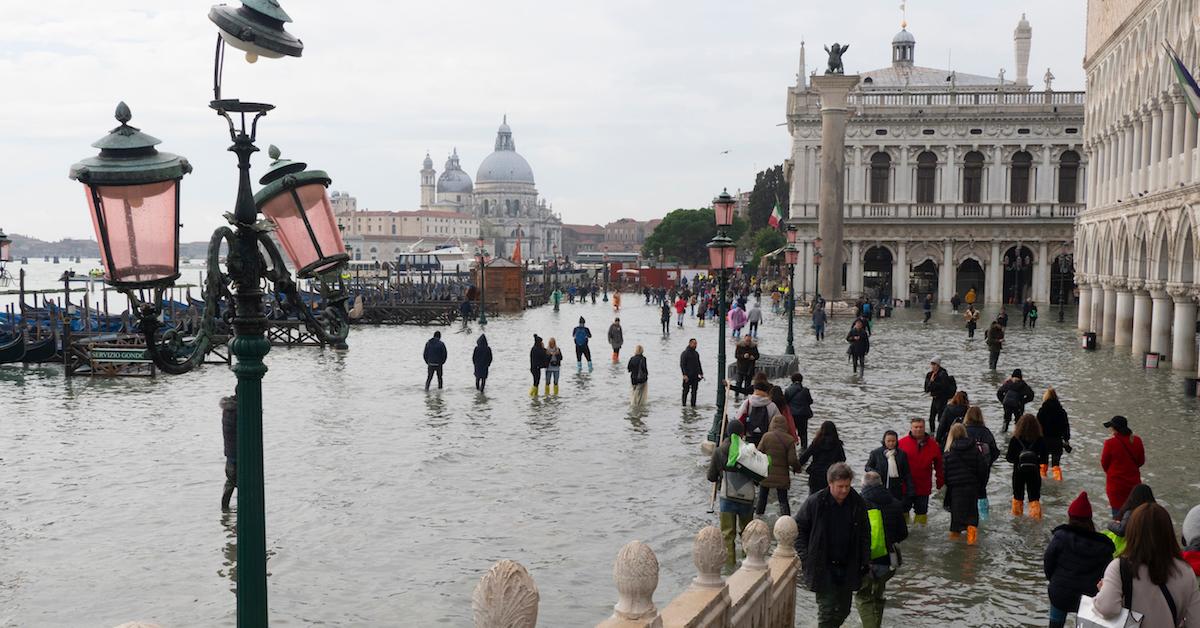 Venice floods cause mayor to declare state of emergency: "These are the effects of climate change"
By Sophie Hirsh
The city of Venice, Italy has been slowly sinking — and experiencing rising water levels — for years. But this week, Venice's water levels reached new heights, with catastrophic floods taking over more than 85 percent of the islands. The floods, which are the worst Venice has seen in more than five decades, have caused the mayor to submit a state of emergency claim to Italy's federal government — and the mayor himself is confident that the floods are a side effect of the climate crisis.
As reported by CNN, on Tuesday night, Nov. 12, Venice experienced an extremely high tide, measuring 187 centimeters (73.6 inches), according to the Venice government. On Tuesday, 45 percent of Venice was flooded, according to the Tide Forecasting and Reporting Center of Civil Protection via Forbes. But by Wednesday, more than 85 percent of the city was flooded, as NPR reported.
The last time Venice had a flood to this degree was in 1966, when the tide was 194 cm (76.4 inches), CNN added.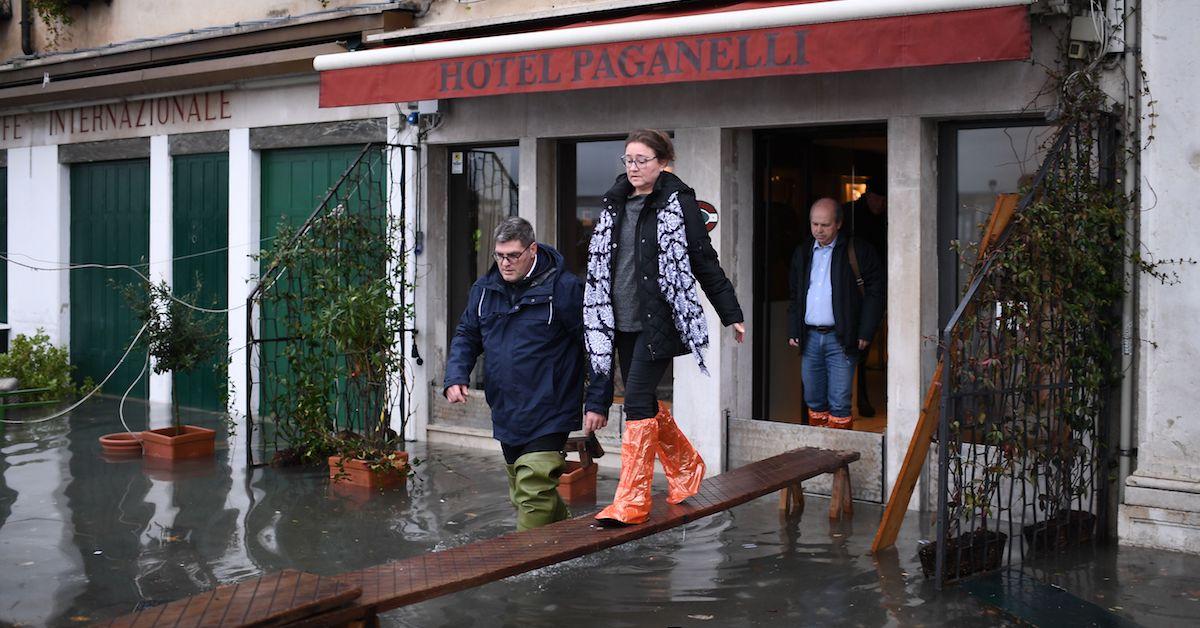 More From Megaphone
.

News

25,000 lawsuits from Flint, Michigan residents can now go to court, thanks to a ruling from the U.S. Supreme Court.

.

News

"Our house is still on fire," Greta Thunberg said.

.

News

China is banning several kinds of single-use plastic gradually over the next five years.