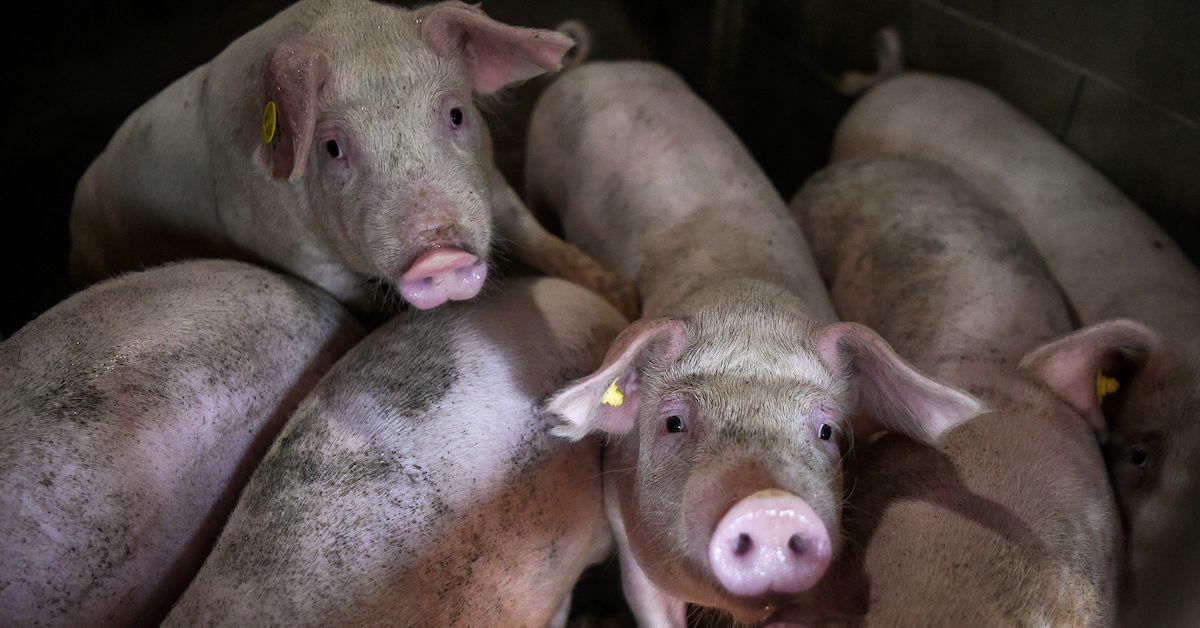 U.S. pork companies ban controversial drug so they can sell meat to China
By Sophie Hirsh

Oct. 29 2019, Updated 12:16 p.m. ET
Tyson Foods subsidiary Tyson Fresh Meats just joined a group of other U.S.-based companies in a ban on feeding the feed additive ractopamine hydrochloride, aka Paylean, to pigs being raised for meat, Modern Farmer reported. Ractopamine, a drug that makes pigs gain weight and build lean muscle quickly, is illegal in 160 countries, but still legal in the U.S.
While it would be nice to think that Tyson is banning ractopamine as a means of increasing animal welfare, the company is actually removing the additive so it can sell more pork.
Article continues below advertisement
Now, the country's three biggest pork producers — Tyson, Smithfield, and JBS — have all prohibited ractopamine. Interestingly, these moves can be traced back to China, where there was a recent outbreak of African swine fever among pigs, according to . As the outlet explained, there is no vaccine for this fever, causing many pigs to die before they make it to the slaughterhouse, which is causing pork prices to skyrocket, which is increasing the demand for imported pork. And Tyson, Smithfield, and JBS want to be the ones to fill that void, and sell pork to China. But the only problem is, ractopamine-fed pigs are illegal in China. So to be able to sell to China, these meat giants are simply discontinuing use of ractopamine.
Article continues below advertisement
"Of course it's all to pave the way to get ready to start shipping very large amounts of pork to China," Dennis Smith, a commodity broker for Chicago's Archer Financial Services, told Reuters.
And Tyson is not trying to hide this narrative — the company is pretty open about wanting new "export opportunities," aka opportunities to make more money. "We believe the move to prohibit ractopamine use will allow Tyson Fresh Meats and the farmers who supply us to compete more effectively for export opportunities in even more countries," reads a statement from Steve Stouffer, president of Tyson Fresh Meats, according to Reuters.
Article continues below advertisement
Ractopamine is a highly controversial drug when it comes to animal welfare — and not to mention, public health. Ractopamine can cause pigs to become ill, develop cardiovascular issues, and develop broken bones, according to Modern Farmer. Ractopamine is also linked to "downer pigs," which are pigs too ill to even stand up, Grist noted. Additionally, traces of ractopamine — which is fed to 60 to 80 percent of pigs in the U.S. — have been detected in pork being sold to humans, Grist added.
Article continues below advertisement
While it this news may make it seem like Tyson, Smithfield, and JBS's pigs could suffer a little less before being slaughtered, unfortunately, that is not the case. In fact, because pigs who are not fed ractopamine grow slower, these companies will likely start breeding more pigs to keep up with the demand, meaning more pigs will actually suffer.
As it stands, in 2014, China and the U.S. were the two countries responsible for the most greenhouse gas emissions worldwide, according to the EPA. With so many amazing plant-based meat options hitting the market, there's really no need to continue breeding, raising, feeding drugs to, and slaughtering pigs at the expense of our planet.