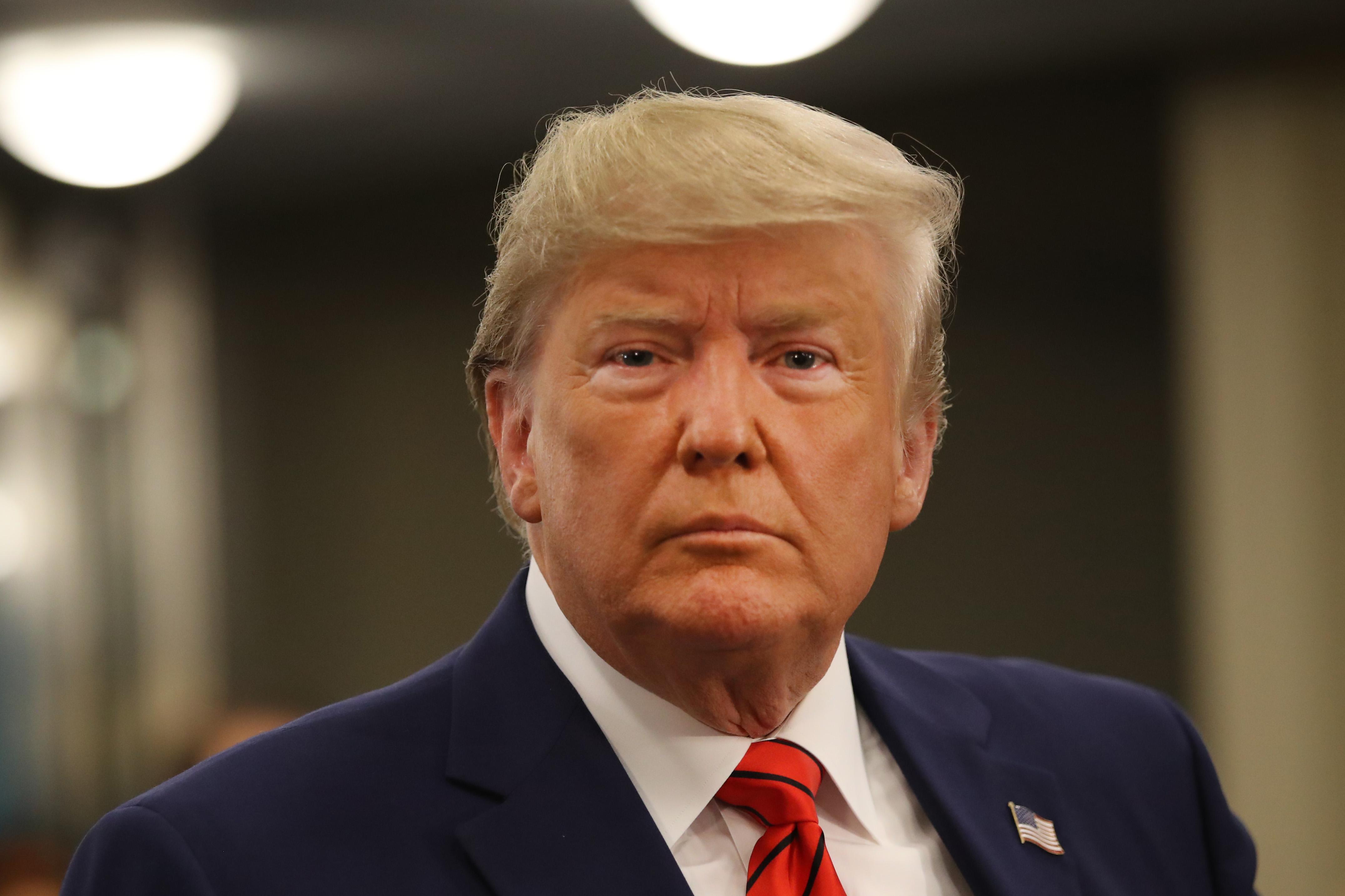 Trump has reportedly told staff that he won't leave the White House on January 20
By Mark Pygas

Dec. 18 2020, Updated 9:09 a.m. ET
According to a report by CNN, President Donald Trump has told some members of his staff that he won't leave the White House on January 20th. On Monday, President-elect Joe Biden's victory was confirmed by the electoral college. President Trump has said he will continue to pursue legal challenges against the result.
Article continues below advertisement
"With the end of his presidency nearing, Trump appears eager to wield his powers before he finds them gone," CNN reports. "Unlike practically any other matter related to the end of his presidency, his clemency powers are a topic Trump actually seems to enjoy discussing, one person in communication with the President said, even though it amounts to another tacit reminder that his tenure at the White House is nearly over."
The report goes on to suggest that President Trump may not leave the White House following Biden's inauguration.
"In his moments of deepest denial, Trump has told some advisers that he will refuse to leave the White House on Inauguration Day, only to be walked down from that ledge," the report states. "The possibility has alarmed some aides, but few believe Trump will actually follow through."
Cnn reported he's been "egged on by advisers like Rudy Giuliani and Jenna Ellis who are misleading Trump about the extent of voting irregularities and the prospects of a reversal."
Article continues below advertisement
However, according to other aides, this is nothing more than a "temper tantrum' and they are attempting to steer him toward the right choice.
"He's throwing a f***ing temper tantrum," an adviser told CNN. "He's going to leave. He's just lashing out."
On Monday, the Electoral College officially certified President-elect Joe Biden's victory. Biden won with 306 electoral college votes to President Trump's 232. After the vote, Senate Majority Leader Mitch McConnell finally conceded and congratulated Joe Biden on winning the presidential election.
Article continues below advertisement
However, President Trump is yet to concede the election. Asked about the result, White House press secretary Kayleigh McEnany said the president was still involved in ongoing litigation related to the election.
Speaking near his home in Delaware, Biden ripped into Trump for refusing to acknowledge his defeat. Biden noted that he and Vice President-elect won more votes than any previous presidential ticket, calling the victory the "clearest demonstration of the will of the American people."
"Respecting the will of the people is at the heart of our democracy even when we find those results hard to accept," Biden said. "But that's the obligation of those who have taken on a sworn duty to uphold the Constitution."
"In this battle for the soul of America, democracy prevailed ... faith in our institutions held and the integrity of our elections remained intact," he continued. "And now it's time to turn the page as we've done throughout our history, to unite and to heal."
Article continues below advertisement
Biden added that democratic institutions had "proved to be resilient and strong" despite having been "pushed, tested and threatened" by Trump.
"They could not and would not give credence to what they know is not true," he said. "They knew this election was overseen, it was honest, it was free and it was fair. They saw it with their own eyes, and they wouldn't be bullied into saying anything different."
"They were subject to political pressure, verbal abuse, and even threats of physical violence," Biden added. "It's simply unconscionable."
"The Trump campaign brought dozens of legal challenges to test the result," Biden said. "They were heard, again and again, and each of the time they were heard, they were found to be without merit."
"Thankfully, a unanimous Supreme Court immediately and completely rejected this effort, sending a clear signal to the president that they'd be no part in an unprecedented assault on our democracy," Biden concluded.