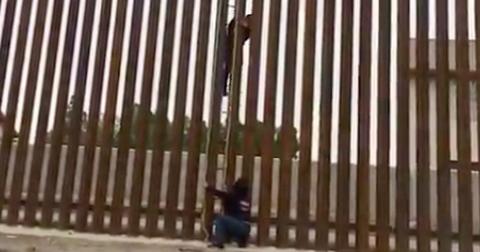 Video shows people climbing over Trump's new wall with a ladder and then sliding down
By Mark Pygas

Updated
A viral video posted by photojournalist J. Omar Ornelas appears to show a group of three people climbing the newly-erected US-Mexico border wall with a ladder and then sliding down the other side. 
"This is the newly replaced wall along the US/MEXICO border," Ornelas wrote in a caption alongside the video.
The clip shows two men holding the ladder, with one on the ground and one further up on the wall. A third man then scales the ladder, climbs onto the other side of the wall, and then slides down one of the columns like a fireman's pole. 
The Washington Post earlier reported that smugglers from Mexico are sawing holes through sections of President Trump's new border wall using power tools available at most hardware stores. 
Officials also told the Post that smugglers were using more traditional methods, such as makeshift ladders.  
After promising that Mexico would pay for the wall along the United State's southern border, President Donald Trump ended up declaring a national emergency to redirect $3.6 billion from military construction projects. A further $601 million has been redirected from the Treasury Department's forfeiture fund, while the Pentagon provided a further $2.5 billion from other priorities.   
The declaration came after President Trump was unable to secure $13.3 billion from Congress. 
On a visit to San Diego in September President Donald Trump announced that the wall would be "virtually impenetrable."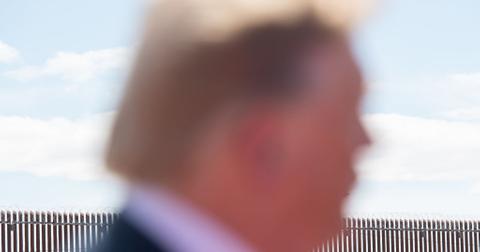 "We have, I guess you could say, world-class mountain climbers. We got climbers," Trump told the media. "We had 20 mountain climbers. That's all they do—they love to climb mountains. They can have it. Me, I don't want to climb mountains. But they're very good, and some of them were champions. And we gave them different prototypes of walls, and this was the one that was hardest to climb."   
The viral video has led to some mixed opinions online, with some criticizing the wall: "Thanks [Donald Trump]," one user wrote. "Such a great use of taxpayer money! So unlucky though: I mean who could have ever for-seen the use of such advanced technology such as ladders to be able to get over a wall."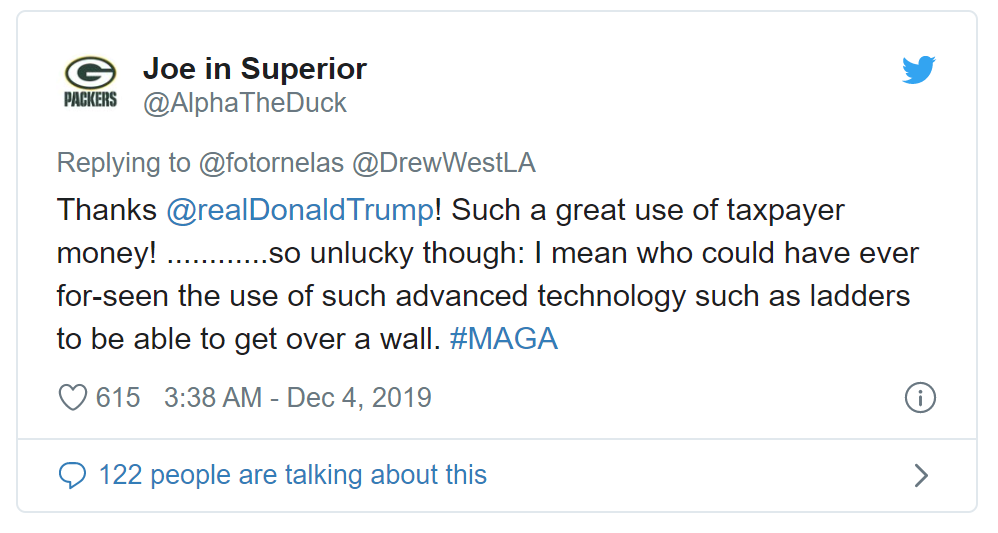 Others believed that the video showed the wall was effective in slowing people down. "This sure takes longer than having dozens of people at once just crossing the border mark without any wall/fence," one user wrote.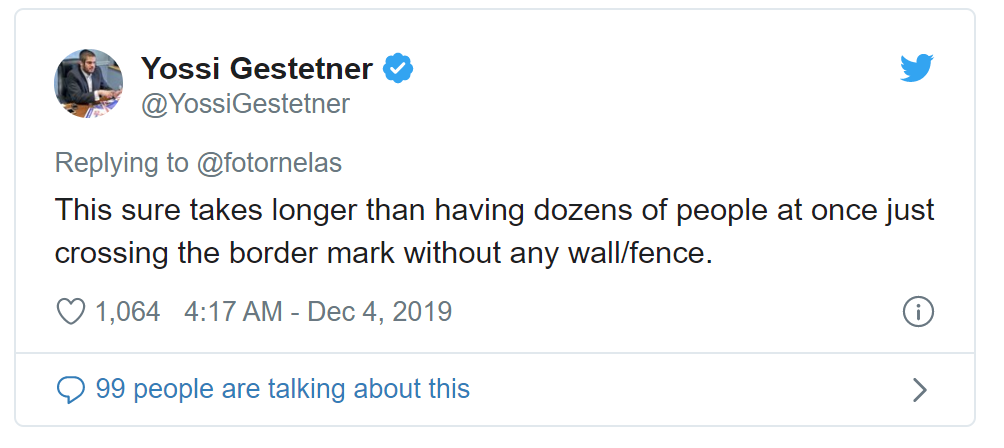 While another added: "One guy gets over with difficulty (only to have border patrol show up seconds later) instead of him, his whole family, and all his friends just waltzing across undeterred. Pretty effective imho."