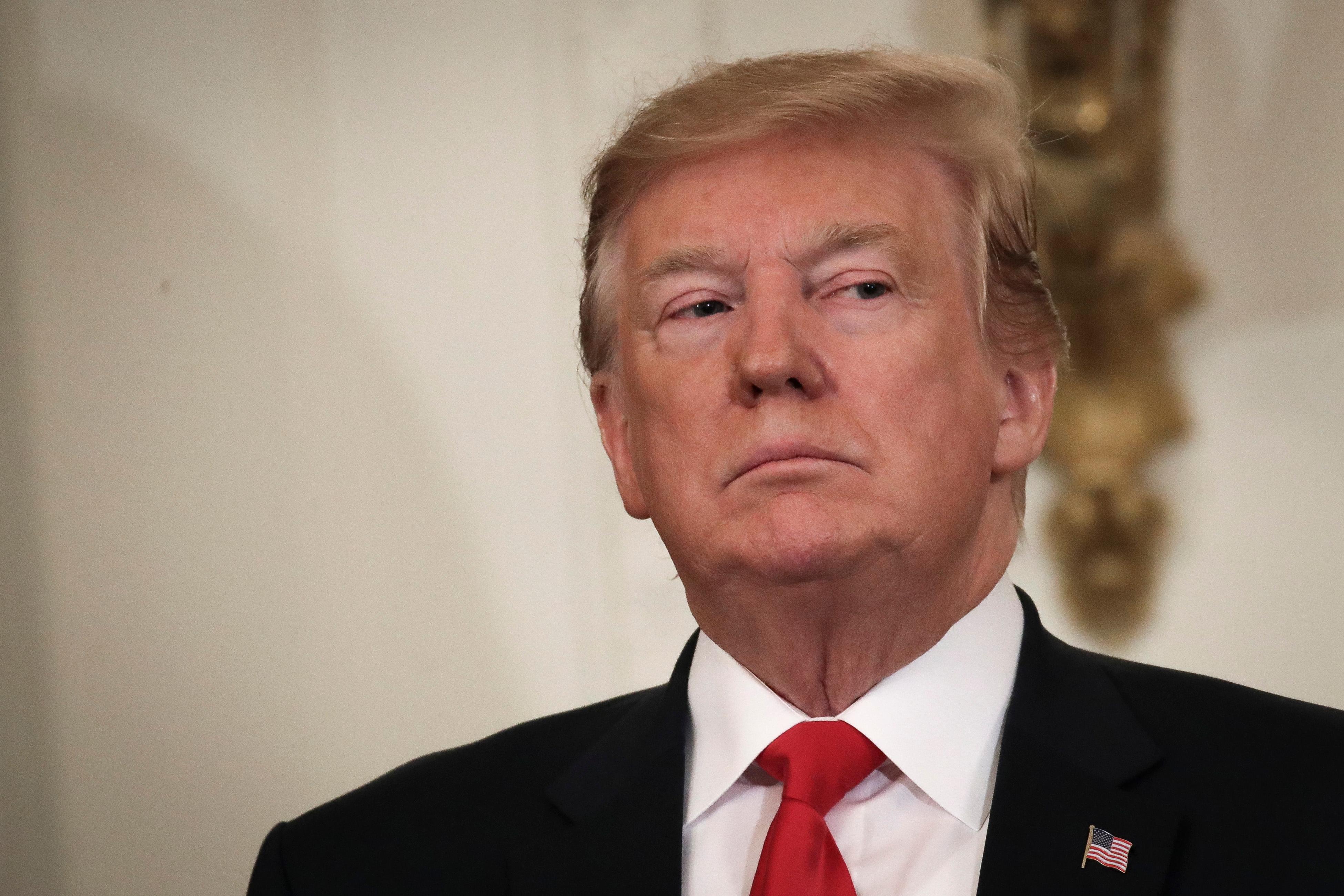 Trump suggests supporters should illegally vote twice, by mail and in-person
By Mark Pygas

Sep. 3 2020, Updated 9:07 a.m. ET
President Donald Trump has suggested that his supporters in North Carolina should vote twice—once by mail and again in person—to ensure that their postal ballot is counted. Voting twice is illegal.
Article continues below advertisement
Trump told a crowd of his supporters: "If you get the unsolicited ballots, send it in and then go, make sure it counted, and if it doesn't tabulate, you vote. … send it in early and then go and vote, and if it's not tabulated, you vote, and the vote is going to count. You can't let them take your vote away."
Article continues below advertisement
Attorney General of the United States William Barr told CNN that President Trump was actually saying that "the ability to monitor this system is not good." Barr suggested that it should be "so good that if you tried to vote a second time, you would be caught."
Asked if voting by mail and then in-person would be illegal, Barr replies "I don't know what the law in the particular state says."
Article continues below advertisement
President Trump has claimed, without evidence, that mail-in ballots are prone to voter fraud. "You get thousands and thousands of people sitting in somebody's living room, signing ballots all over the place," he has claimed.
The rate of voting fraud overall is between 0.00004% and 0.0009%, according to a 2017 study by the Brennan Center for Justice.
Article continues below advertisement
Last month, President Donald Trump seemingly admitted that he's blocking a bailout of the United States Postal Service (USPS) to sabotage mail-in voting. President Trump suggested that he would not sign a relief bill that included billions for the post office to handle increased mail-in voting this November.
"They turned down this bill because they want radical left agenda items that nobody in their right mind would approve," Trump said of Democrats refusing to agree to the Republican's coronavirus relief bill. "The bill's not going to happen because they don't even want to talk about it because we can't give them the kind of ridiculous things that they want that have nothing to do with the China virus."
Article continues below advertisement
"So, therefore, they don't have the money to do the universal mail-in voting, so therefore they can't do it, I guess, right?" he stated. "Are they going to do it even though they don't have the money?"
And during an interview with Fox Business on Thursday morning, Trump said the same thing.
"They want $25 billion — billion — for the post office. Now they need that money in order to have the post office work so it can take all of these millions and millions of ballots," Trump said. "Now, in the meantime, they aren't getting there. By the way, those are just two items. But if they don't get those two items, that means you can't have universal mail-in voting ... because they're not equipped."