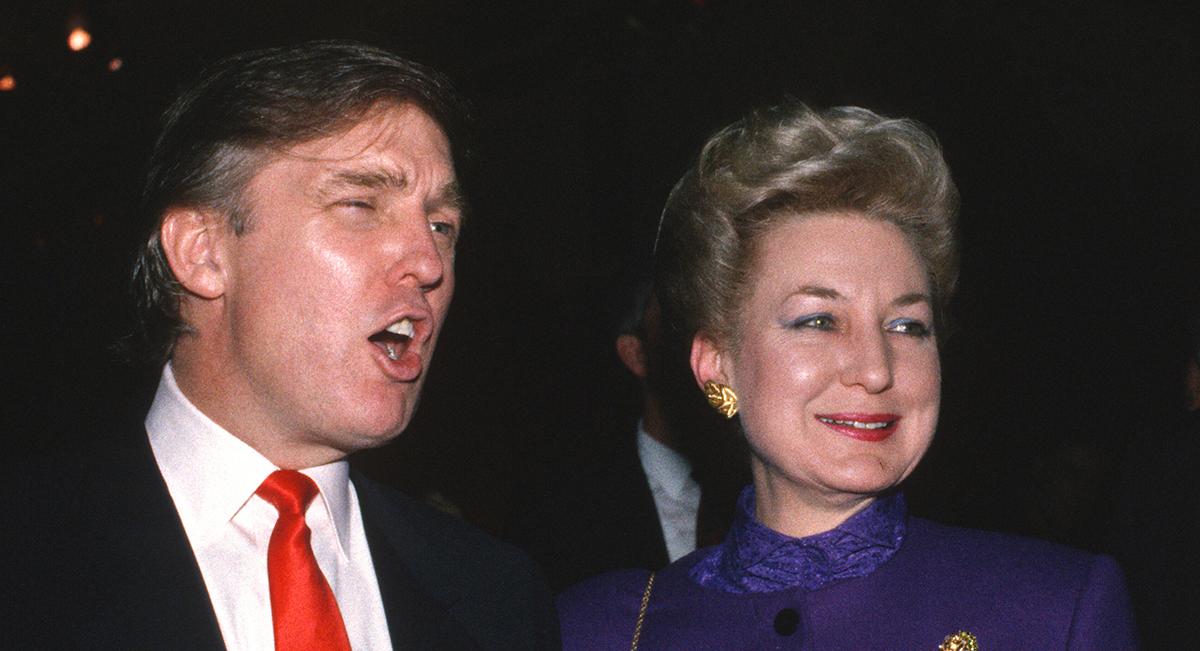 Trump's sister says he's 'cruel' and 'unprincipled phoney' in secret recordings
By Mark Pygas

Aug. 24 2020, Updated 10:01 a.m. ET
Mary Trump has shared a series of secret recordings between her and President Donald Trump's sister, Maryanne Trump Barry. In the recordings, Barry can be heard calling her brother an "unprincipled phoney" among other insults.
Article continues below advertisement
Barry, a former federal appellate judge, had the conversations with her niece in 2018 and 2019. Mary secretly recorded the conversations in anticipation of possible litigation about the Trump estate. Mary claims that the Trump family lied about the value of the family estate during a legal battle over her inheritance twenty years ago.
Other excerpts of the conversation, published by the Washington Post and Associated Press, include:
"Donald is out for Donald, period."
"Donald is cruel."
"You can't trust him."
"He has no principles. None."
"The lack of preparation. The lying. Holy sh*t."
Article continues below advertisement
Maryanne Trump Barry is yet to respond to the recordings, but in a statement, President Donald Trump seemed to play them down, stating:
"Every day it's something else, who cares. I miss my brother, and I'll continue to work hard for the American people. Not everyone agrees, but the results are obvious. Our country will soon be stronger than ever before!"
During the conversation, Barry also criticized her brother's immigration policy, which included families being separated at the border. "All he wants to do is appeal to his base," she said.
Article continues below advertisement
Barry also seemingly backed up claims made by Mary Trump that President Donald Trump paid a friend to take the SAT test for him. "He got into University of Pennsylvania because he had somebody take the exams," she said in the recordings.
In her new book, Too Much and Never Enough, How My Family Created the World's Most Dangerous Man, Mary alleges that President Donald Trump paid Joe Shapiro to take the exam for him.
Article continues below advertisement
"To hedge his bets he enlisted Joe Shapiro, a smart kid with a reputation for being a good test taker, to take his SATs for him," Mary claims. "That was much easier to pull off in the days before photo IDs and computerized records. Donald, who never lacked for funds, paid his buddy well."
The man's widow, who happens to be tennis legend Pam Shriver, has denied Mary's claim and says that while the two men were friends, they didn't meet until after Donald transferred to Wharton.
"He [Joe] always did the right thing.That's why this hurts," Shriver said. She continued by saying she had met Donald Trump several times at tennis tournaments over the years, and that the president would often tell her, "Joe Shapiro was the smartest man I ever met."
"When you put somebody's name in print in a book, you want to make sure the facts around it are correct, especially if they are not living because it's not like Joe is here and he would have known how to deal with this."
The White House has also categorically decried the claim, calling it an "absurd SAT allegation" and "completely false."