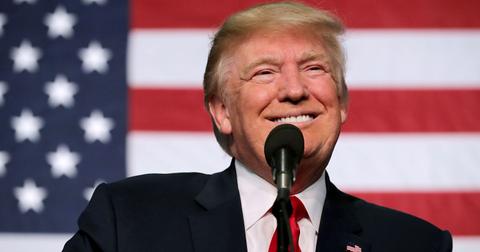 Trump is charging the Secret Service as much as $650 a night for rooms at his resorts
By Mark Pygas

Updated
According to documents obtained by The Washington Post, Trump's resorts are charging the Secret Service as much as $650 a night for rooms at his properties. And in some cases, even as much as $17,000 a month for one three-bedroom cottage.
While we've known that President Trump' is profiting from staying at his resorts when he travels, we haven't known how much the Secret Service is being charged by Trump's business until now. The Secret Service has not been listing the costs in a public database as is required got payments over $10,000.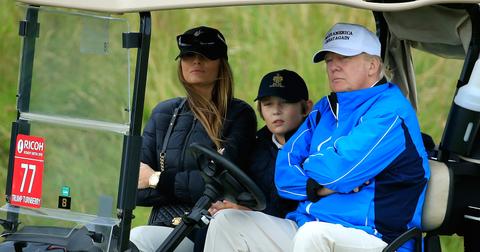 As recently as last year, Eric Trump claimed that the Secret Service was being charged as little as $50 a night.
"If my father travels, they stay at our properties for free," Eric Trump told Yahoo Finance. "So everywhere that he goes, if he stays at one of his places, the government actually spends, meaning it saves a fortune because if they were to go to a hotel across the street, they'd be charging them $500 a night, whereas, you know we charge them, like $50."
But records obtained by the Post show that the Secret Service spent more than $471,000 in 103 payments at Trump resorts between January 2017 and April 2018 alone. Factoring in all of President Trump's travel across his entire term, the actual number is probably far higher.
The records show that at some of Trump's properties, the Secret Service is being charged as much as $650 per night for a room. The Post states that this rate was for rooms at Mar-a-Lago, and that they were more than triple the normal limit on federal spending for a hotel room in that area. The Secret Service does not have to abide by these limits. Regular payments of $396.15 were also made dozens of times for rooms at different resorts.
Payments also showed that the Secret Service is renting a three-bedroom cottage at Trump National Golf Club Bedminster for $17,000 a month. The Post states that the rate is "unusually high" for the area.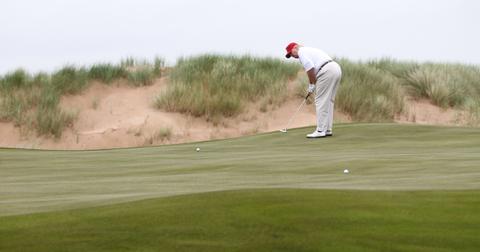 "It is more than a little disconcerting, knowing this is going on, and not knowing what the actual numbers are," Jordan Libowitz, of the watchdog group Citizens for Responsibility and Ethics, told the Post. "That's kind of crazy that we know the president is benefiting from the presidency, and we do not know how. We do not know how many taxpayer dollars are in his pocket."
While the White House did not make a statement, the Secret Service did saying that their spending "balances operational security with judicious allocation of resources."
"We provide the rooms at cost and could make far more money renting them to members or guests," Eric Trump, who is overseeing his father's business, said in a statement.
President Donald Trump has faced criticism for continuing to stay at his resorts and refusing to sever ties with his company as previous presidents have.
Last year, President Trump proposed hosting the G-7 meeting at Trump National Doral saying, "It's a wonderful place. It's a very very successful area of Florida." President Trump eventually gave up on the idea following claims that he would profit from the move.