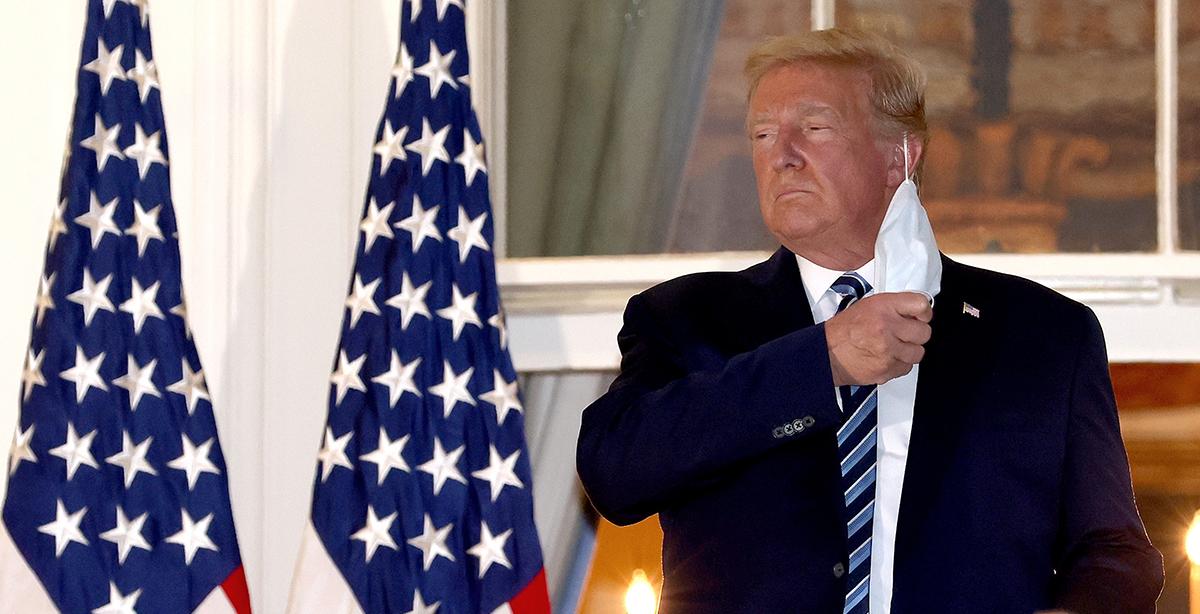 Trump says he won't participate in second debate because it's virtual
By Mark Pygas

Oct. 8 2020, Updated 11:08 a.m. ET
On Thursday morning, the Commission on Presidental Debates announced that the second presidential debate, scheduled for October 15, will be held virtually. The non-partisan organization said in a statement that the move was made to "protect the health and safety of all involved with the second presidential debate."
Article continues below advertisement
The decision comes after President Donald Trump tested positive for coronavirus. Some experts have suggested that President Trump could still be contagious by the time of the debate. That led to uncertainty over whether the debate would even be able to take place.
Now, the debate could take place without President Donald Trump after he stated that he would not take part in a virtual debate. "I learned that the commission a little while ago change the debate style. And then that's not acceptable to us," Trump said on Fox Business. "I'm not going to do a virtual debate. I'm not going to waste my time on a virtual debate, that's not what debating is all about. You sit behind a computer and do a debate, it's ridiculous."
Article continues below advertisement
President Trump added that the commission "didn't even tell us about it." He went on to add that "they called up two minutes ago and it was announced," alleging that the group is "trying to protect Joe Biden."
On Thursday, President Trump said he is feeling "perfect" and there's "nothing wrong" and he's ready to hold campaign rallies.
Article continues below advertisement
Vice President Joe Biden has said that he will participate in a virtual debate. "Vice President Biden looks forward to speaking directly to the American people and comparing his plan for bringing the country together and building back better with Donald Trump's failed leadership on the coronavirus that has thrown the strong economy he inherited into the worst downturn since the Great Depression," the campaign said in a statement.
The move to virtual also attracted criticism from other members of the Trump family. "How could the supposedly unbiased debate commission just unilaterally decide to make it a virtual debate without even speaking to the candidates before hand?" Donald Trump Jr. asked. "Sounds like a big load of c**p to help Joe Biden... it's not like the moderator wasn't already one of his interns!"
Article continues below advertisement
While Eric Trump added: "Biden's mouth is watering at the notion of a virtual debate - he will have 12 teleprompters and 14 campaign staffers holding flash cards on the other side of that camera!"
Article continues below advertisement
UPDATE: In response the debate commission is being called to let Biden have the whole 90 minutes to himself as a Q and A while Trump is going to hold a rally. No word yet if it's official but it seems like the first debate may have been the last we'll see before the election.