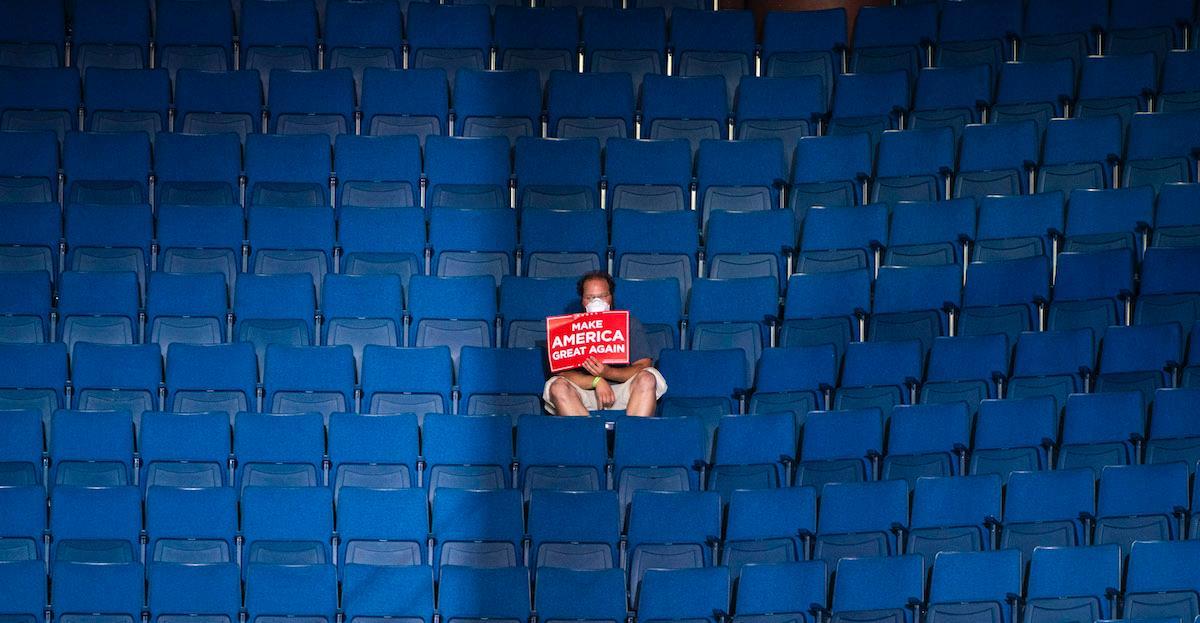 Trump's Tulsa tally turnout was low thanks to TikTok teens and K-Pop fans
By Distractify Staff

Jun. 22 2020, Updated 7:38 a.m. ET
Ahead of President Donald Trump's rally in Tulsa, Okla. on June 20, his campaign touted a sold-out event and estimated more than 100,000 show up to the campaign re-launch event. However, the actual number of people in attendance at the rally— which was held at the BOK Center, a venue with nearly a capacity of 20,000 — turned out to be much lower than expected.
Article continues below advertisement
So what happened? Evidently, thousands of people reserved tickets to Trump's rally and then purposefully didn't show up to the event. And the brilliant scheme worked thanks to the efforts of Alt TikTok and K-pop fans.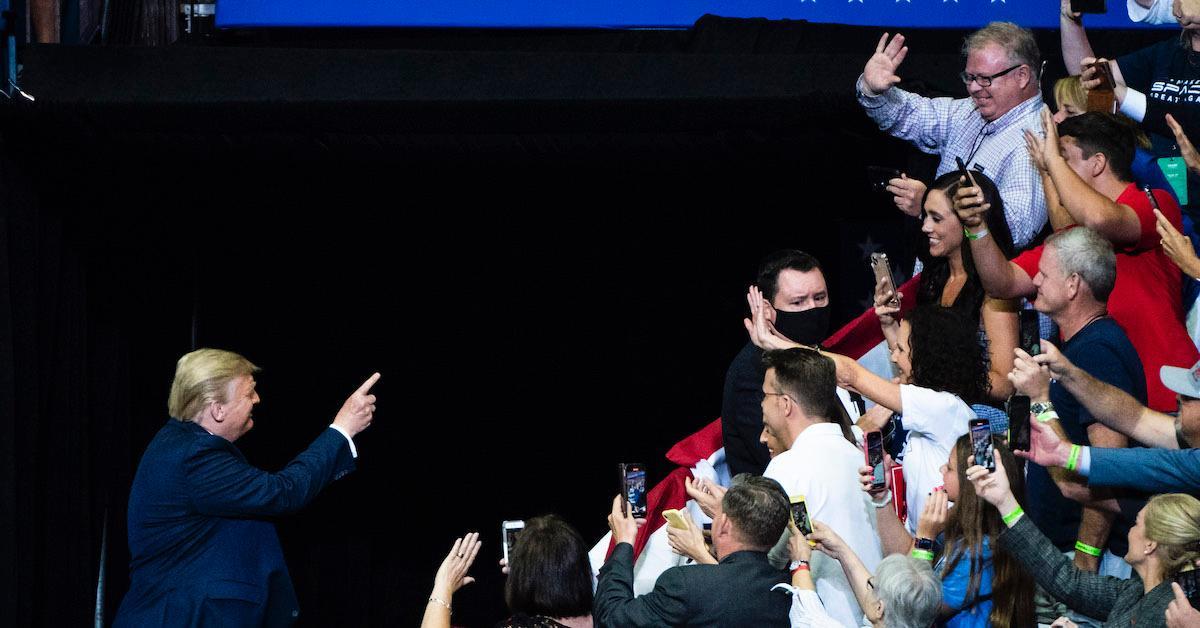 Article continues below advertisement
TikTok users and K-pop fans played a role in the Trump rally's low turnout.
On June 11, the Trump campaign's official Twitter account posted a tweet to let supporters know they could register for free tickets to the Tulsa rally using their phones. That's when K-pop fan accounts started sharing the info with their followers, urging them to register and then not show.
Meanwhile over on TikTok, the trend continued. Videos of users encouraging others to do the same racked up millions of views, according to CNN. The effort ultimately spilled over to other social media platforms like Snapchat and Instagram, as well.
Article continues below advertisement
"It spread mostly through Alt TikTok — we kept it on the quiet side where people do pranks and a lot of activism," YouTuber Elijah Daniel told The New York Times. "K-pop Twitter and Alt TikTok have a good alliance where they spread information amongst each other very quickly. They all know the algorithms and how they can boost videos to get where they want."
Article continues below advertisement
Elijah continued, "The majority of people who made them deleted them after the first day because we didn't want the Trump campaign to catch wind. These kids are smart, and they thought of everything."
Article continues below advertisement
AOC gave a shoutout to TikTok teens following Trump's rally.
In response to a tweet from Trump Campaign Manager Brad Parscale, Alexandria Ocasio-Cortez — aka AOC — pointed out that the Trump campaign just got owned by TikTok teens.
"Actually you just got ROCKED by teens on TikTok who flooded the Trump campaign w/ fake ticket reservations & tricked you into believing a million people wanted your white supremacist open mic enough to pack an arena during COVID," she tweeted. "Shout out ot Zoomers. Y'all make me so proud."
Article continues below advertisement
Following the lower-than-expected rally turnout, plenty of celebrities declared the actions of TikTok users and K-pop fans the "best senior prank ever."
Article continues below advertisement
So how many people attended the Trump rally in Tulsa?
The Trump campaign initially touted 1 million people had wanted tickets to the Tulsa rally. But according to Forbes, the attendance was just under 6,200 at Trump's rally on June 20 — which explains why the venue seemed so empty.
Although the arena can hold 19,000 people, photos and videos from the event clearly show vacant seats in the upper decks and empty spaces in the standing-room-only area close to the stage.
Article continues below advertisement
Trump was also scheduled to talk to supporters in an outside overflow. Except, this second event ended up getting canceled because of low turnout. Trump's campaign, however, blamed the cancelation on protesters.
Article continues below advertisement
"Radical protesters, coupled with a relentless onslaught from the media, attempted to frighten off the President's supporters," he said in a statement, claiming protesters blocked access to metal detectors, which prevented people from entering the arena.
Hmmm.
Although Generation Z managed to psych out the Trump campaign — by making them expect a huge turnout at the rally — it's worth pointing out that there was no cap on tickets. So Trump's own base chose not to show up.
Article continues below advertisement
If you happen to be among the folks who are secretly (or not-so-secretly) thrilled about the rally's low turnout, be sure to thank Alt TikTok, K-pop fans, and the rest of the teens who successfully pranked the Trump campaign. Because as it turns out, the kids are all right.