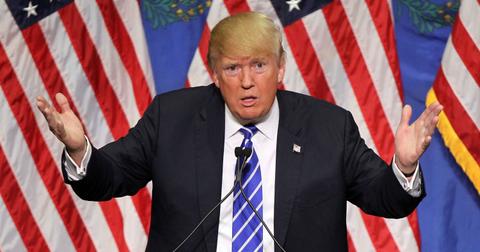 Trump is still refusing to release billions in aid to Puerto Rico
By Mark Pygas

Updated
More than three dozen Democratic lawmakers wrote a letter to Housing Secretary Ben Carson on Monday, demanding to know why his agency is still refusing to release billions of dollars in aid to Puerto Rico that Congress has already approved.
Article continues below advertisement
Congress approved $8.3 billion in aid for the U.S. commonwealth back in 2018, which was meant to be used on "mitigation" activities to lessen the impact of future natural disasters.
In 2017, Peurto Rico was rocked by Hurricane Maria, which left 2,975 dead and devastated the island's infrastructure.
In the aftermath of the devastation, Congress approved $18.5 billion in aid from the US Department of Housing and Urban Development (HUD). That included the $8.3 billion mentioned above.
But only $1.5 billion of the total figure has been released according to the New York Daily News. And as of May 2019, the Puerto Rican government said that only $5.72 billion in total federal aid had been distributed.
Article continues below advertisement
Back in August 2019, the Trump administration said it would delay the funds, saying they were concerned about corruption and mismanagement.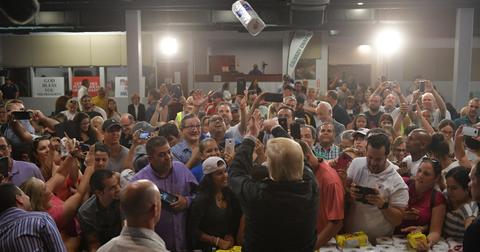 Article continues below advertisement
Carson said that the money, part of a larger package to help states and territories cope with natural disasters, was being held back due to "fiscal irregularities and financial mismanagement occurring in Puerto Rico."
HUD added that they were planning to appoint a federal financial monitor to oversee the cash and to "ensure recovery funds get to the people who need them most and protect taxpayers who are footing the bill."
That announcement came a week after Puerto Rico Gov. Ricardo Rosselló resigned amid frustration with government corruption, and a lackluster response to Hurricane Maria.
Now, months later, that money is still being held back.
Article continues below advertisement
In a letter sent this week, 41 Democrats led by Brooklyn-Queens Rep. Nydia Velazquez accused HUD of breaking the law by withholding the money without "real" justification.
They also demanded to know why the money is still being withheld.
"Due to the new emergency at hand and the urgency of the situation, we are officially requesting an in-person meeting," they wrote. "It is your responsibility as secretary of HUD to provide members of Congress an explanation as to why your department has chosen to violate the law by withholding these critical resources. Puerto Ricans have waited too long."
Article continues below advertisement
Velazquez, who grew up in Puerto Rico, sent a separate letter to Carson last week, demanding the aid be released. Carson never responded.
"We have repeatedly implored Secretary Carson to follow the law, do right by Puerto Rico and release the assistance our fellow citizens are legally due," Velazquez told New York Daily News.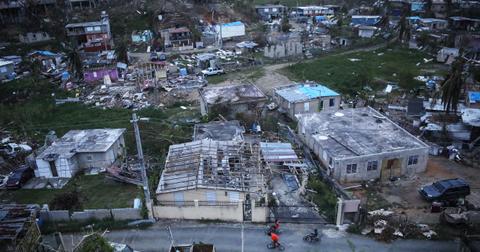 Article continues below advertisement
New York Gov. Cuomo has been providing aid to Puerto Rico with New York State disaster recovery dollars in the interim after calling the federal response a "national disgrace."
While Cuomo's office has not revealed how much money they have sent to Puerto Rico, New York State has deployed 1,000 state employees, including 130 state troopers, and sent equipment and supplies.
He's set to make another trip to the island this week to determine whether New York can help further.
At an event, Cuomo asked: "Can we help with engineering, can we help with the power plant, can we help with supplies? What do they need that we can best provide?"
Article continues below advertisement
President Donald Trump has long claimed that Puerto Rico has relieved far more federal money than it actually has. In May 2019, President Trump claimed the island had received $91 billion in federal money, while the island's recovery office put the number at $11.4 billion approved and $5.72 billion distributed.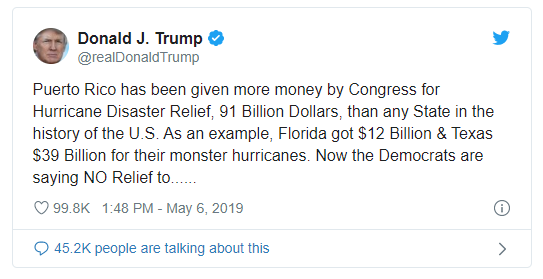 Article continues below advertisement
The release came with strict conditions, including barring Peurto Rico from paying a $15 minimum wage to workers on federally funded projects. None of the money can be spent on repairing the island's electrical grid, although $2 billion in aid allocated for this purpose is yet to be released.
Puerto Rico will also need to submit budget plans to its federally mandated fiscal control board and work to improve their property registration database.